Welcome to our first ever online exhibition
Comics are a one-of-a-kind art medium, long underestimated and undervalued. Despite the rich history of the comic arts, the cultural importance of this artform has only recently been broadly acknowledged.
But regardless of this long-standing prejudice, it is also clear that comics  have had a considerable impact and influence over the other arts: architecture, sculpture, visual arts, music, literature, performing arts, film, media arts and video games.
Linked since the beginning
There is constant back and forth between these various artistic mediums, most obviously and frequently as works in one form are adapted into another: A popular novel might be transformed into a film, a comic book, or a play. But a sculptor might bring a childhood love of comic books into their writing, or vice-versa.
As creators dabble in a wider range of artistic forms, the boundaries between these mediums become blurry, and the public in turn learns to appreciate cultural works in a broader range of artistic practices. By embracing a diversity of artistic traditions and knowledge, the audience's experience is further enhanced, and the connoisseur can soon appreciate and understand the wide-ranging references, tributes, inspirations and codes which artists bring to their works, whatever the medium.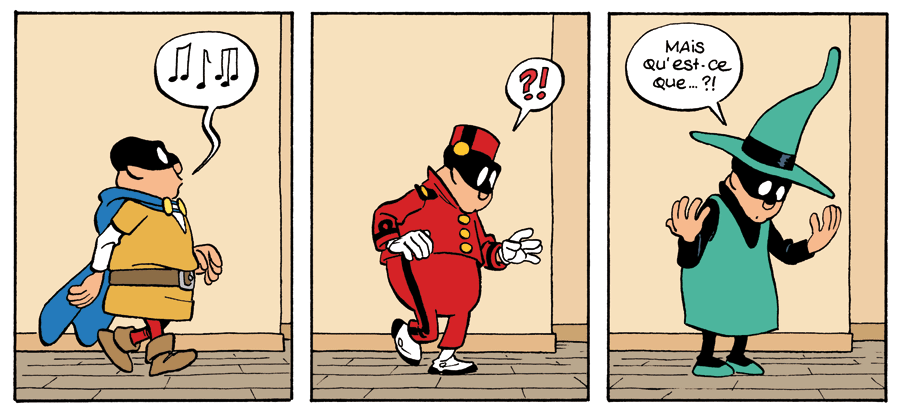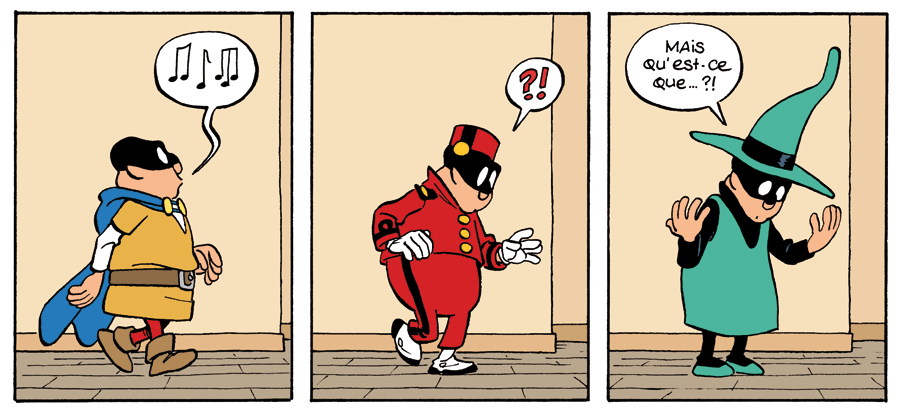 For example Imbattable (Unbeatable), Pascal Jousselin's superhero who's aware he is in a comic strip and loves to play with the codes.

Can you recognize the characters embodied by Pascal Jousselin's hero?



Now place to the arts !