Team
The driving force behind the festival is a small, passionate and motivated team. Here they are with three questions.
1- What motivates you in your job at MCAF?
2- What is one of your ambitions for the future of the festival?
3- Can you tell us about one of your discoveries for the year 2022?
Thanks to Boum who made the beautiful portraits of our team!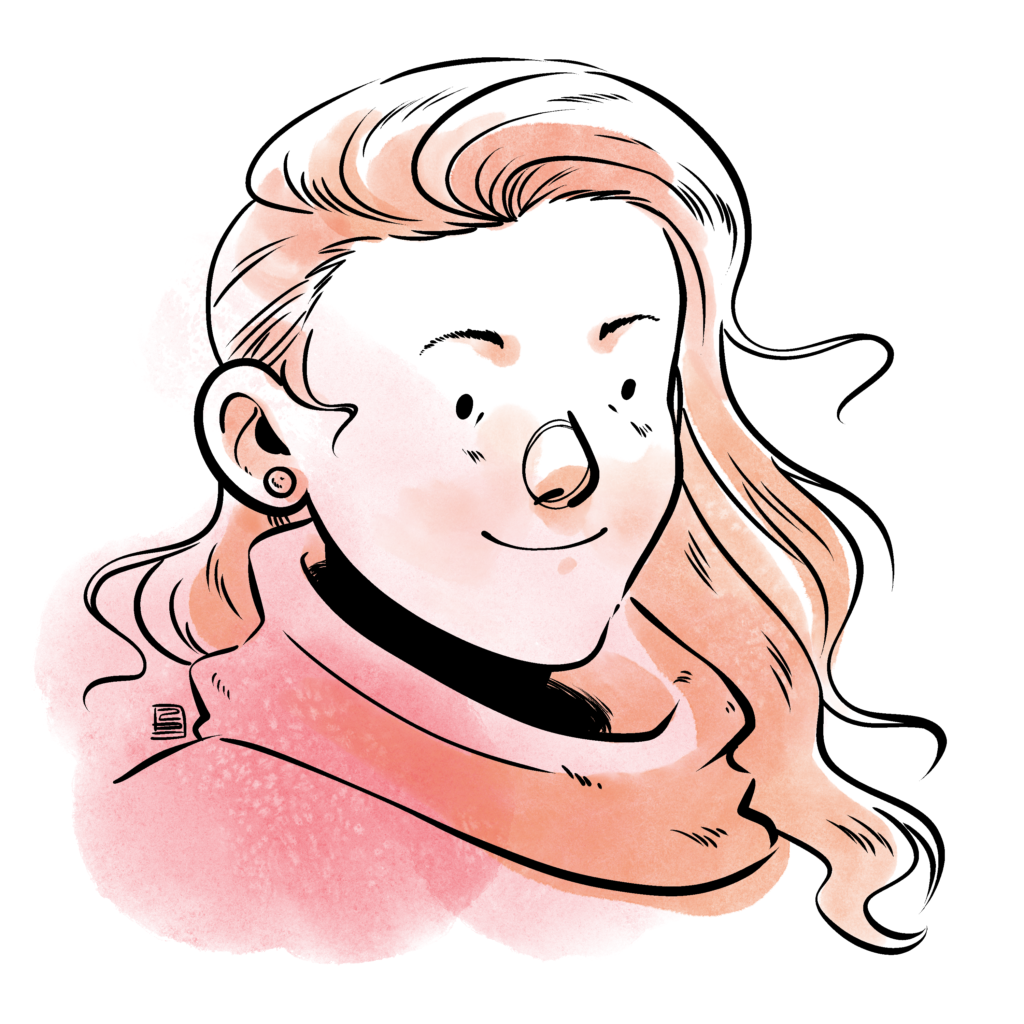 Mélanie La Roche
Executive Director
Comic artists and the quality of the Quebec comics published; they deserve the best festival to showcase them!
I would love to present large-scale immersive comic arts exhibitions with original panels.
I had the pleasure of discovering Alain Chevarier's drawing and Mark Mcguire's writing in Géant aux pieds d'argile.


Virginie Mont-Reynaud
Programming Director
I love discovering new things. Even if I unfortunately don't have the time to read everything, my job allows me to explore all that comics have to offer and it's magical!
I hope to see Montreal become completely comics to celebrate the richness of the medium and the community that makes it happen.
La couleur des choses by Martin Panchaud. This is a beautiful UFO in the world of comics today. A little reluctant at first, I let myself be carried away by this excellent comic.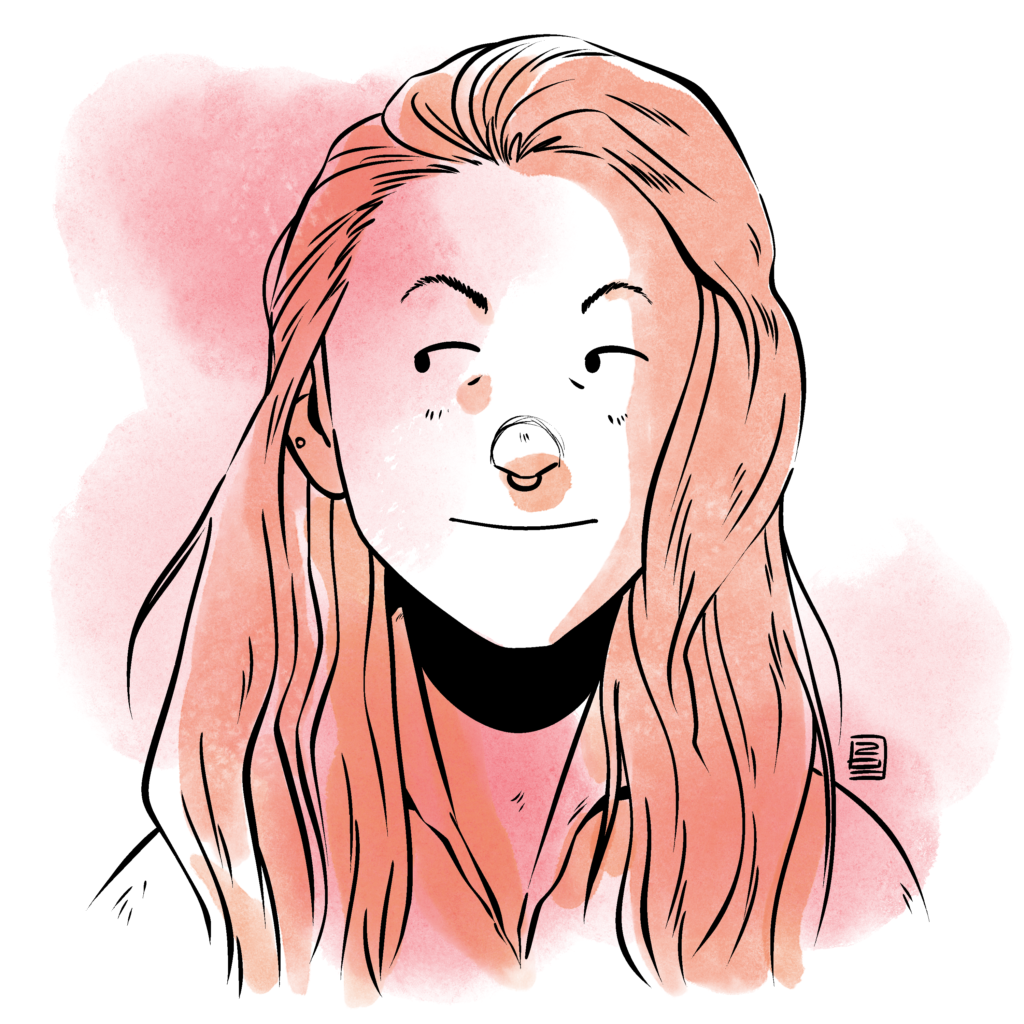 Maude Bourassa-Francoeur
Project Manager – Cultural Mediation
Read a lot of comics and help others discover them through original activities. Share the good news that comics are for everyone.
I hope that MCAF will welcome more and more creators, both international and local.
Rereading feminist concepts under the microscope of Liv Strömquist. It's much more digestible than some essays, and it's really funny.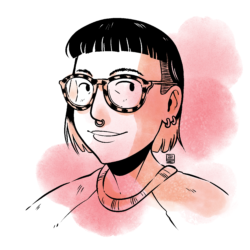 Pauline Laurent
Communications Manager
I like the richness and the life of the festival, each year more and more complete and varied. I like that it is part of the tradition of free festivals in Montreal, that culture is part of the life of the city.
I'd like to think that the FBDM will become as popular as the city's other major festivals, and that comics will be on everyone's lips (and in everyone's hands).
Fungirl by Elizabeth Pich. I burst out laughing more than once and must have recommended it at least 12 times since reading it.
Programming Committee
This year sees the creation of a Programming Committee whose mandate to develop and prepare a unique, diverse and interesting programing slate for the Festival that reflects the broader cultural moment. All the people chosen have been involved with the Festival for several years and are important individuals in the Montreal comics community.
Catherine Emmanuel Brunet | Moderator
Rodolphe Legrand | Representative & Comics creator
April Petchsri | Comics creator
François Vigneault | Cartoonist & Translator