Organization Committee
MCAF's organization committee is made up of a combination of salaried employees and volunteers. Our entire team shares a deep love of the comic arts and a passion for promoting the work of Quebec's creators, both in Montreal and internationally. They present themselves here by answering four crucial questions.
What's your job?
What do you do when you're not working?
What sentence sums up your love of comics?
Would you like to add something else?
Thanks to Laurence Dea Dionne for the portraits!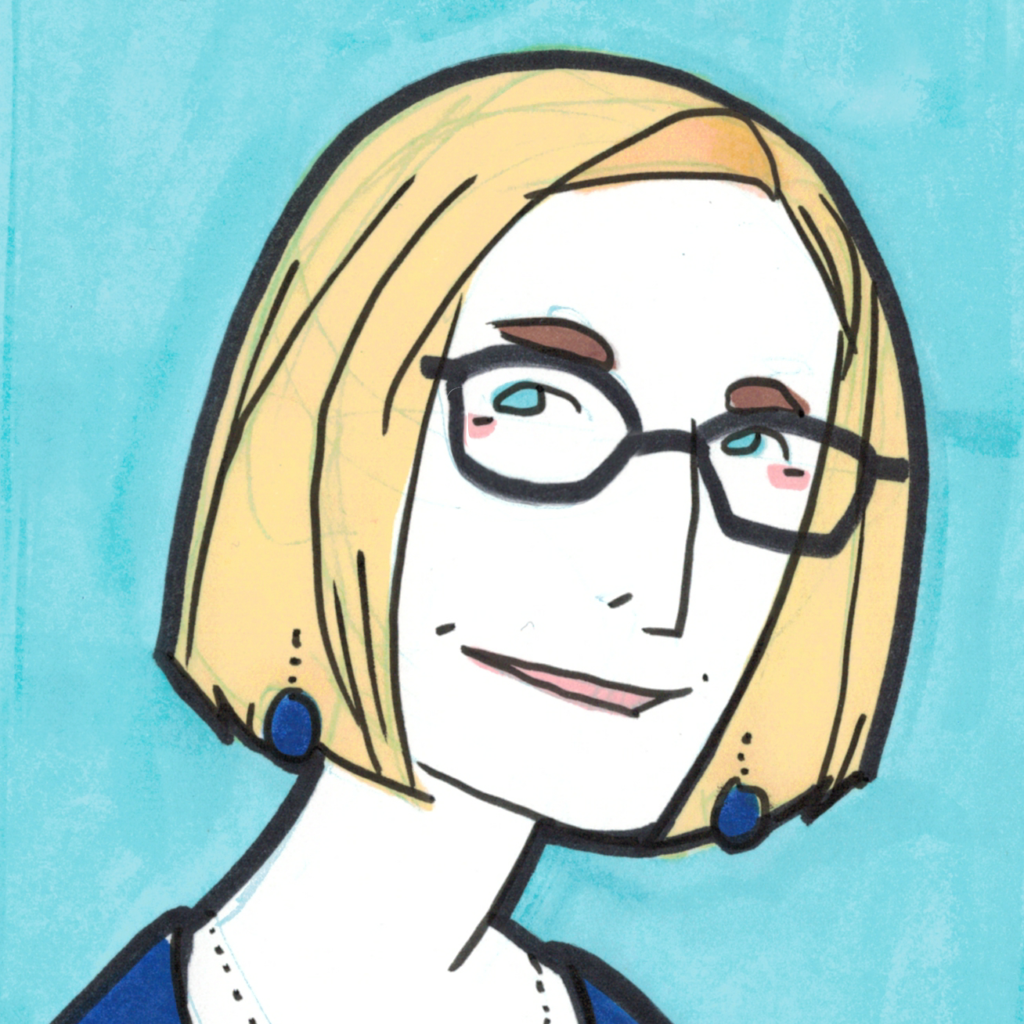 Johanne Desrochers
General Director
I lead a great team of joyful enthusiasts who have taken it upon themselves to organize a comic arts festival in Montreal every year, and that comes with the title of general manager.
I do yoga, I read, I take care of my house and the cat who reing there with my son and I tell myself that I should go and play outside more often.
Unconditional, curious and eclectic (yes I know it's not a sentence)
Since I started managing the festival, I realized all that remains for me to learn about comic arts and those who create it and that fascinates me.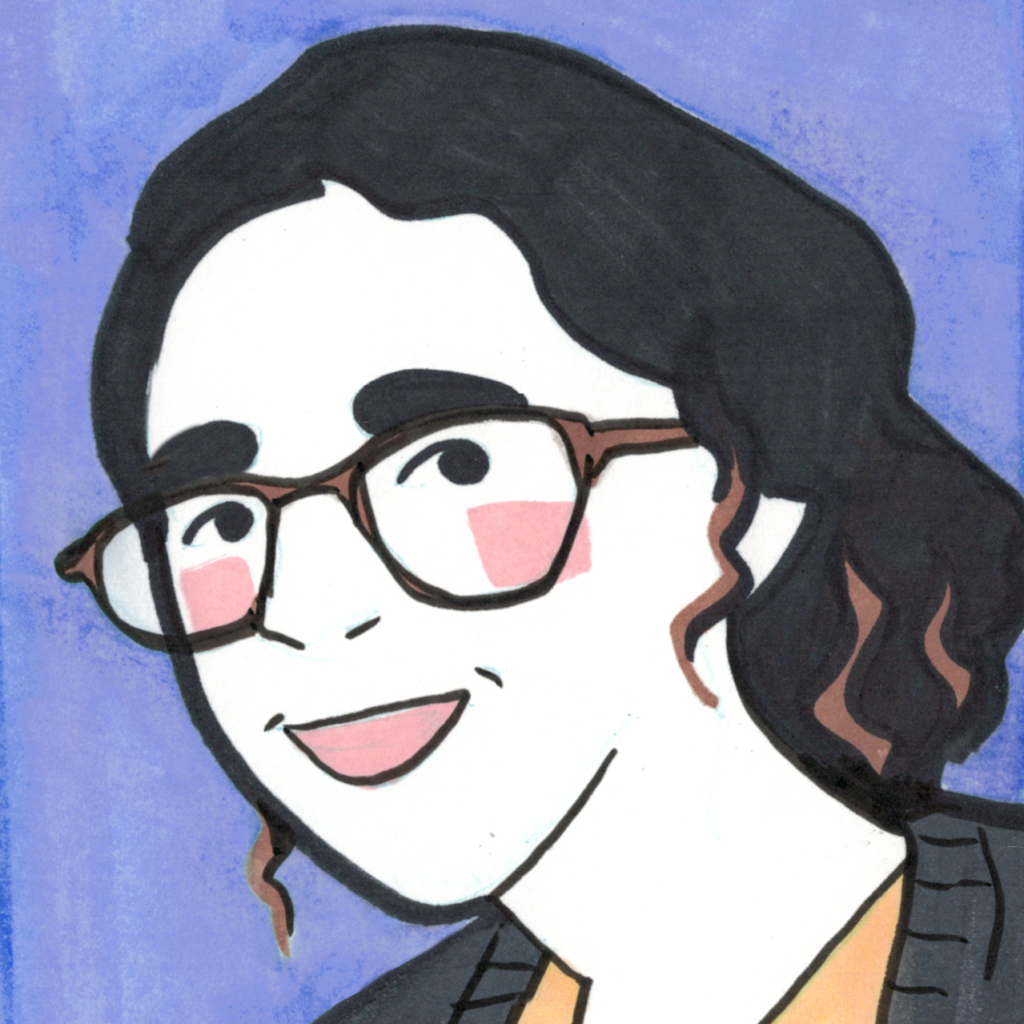 Virginie Mont-Reynaud
Programming & Logistics Coordinator
I commute 20 hours a day to make sure people who travel by air get there without any nasty surprises. But they will be surprised if they get to a port.
I get involved, I devour comics and novels, I play games, I wonder if I forgot to turn off the oven when I left and let the cat in.
There are not enough hours in a day.
I don't remember the Periodic Table of the Elements I was once taught, but I do know Thanos is from Titan, and that matters as much.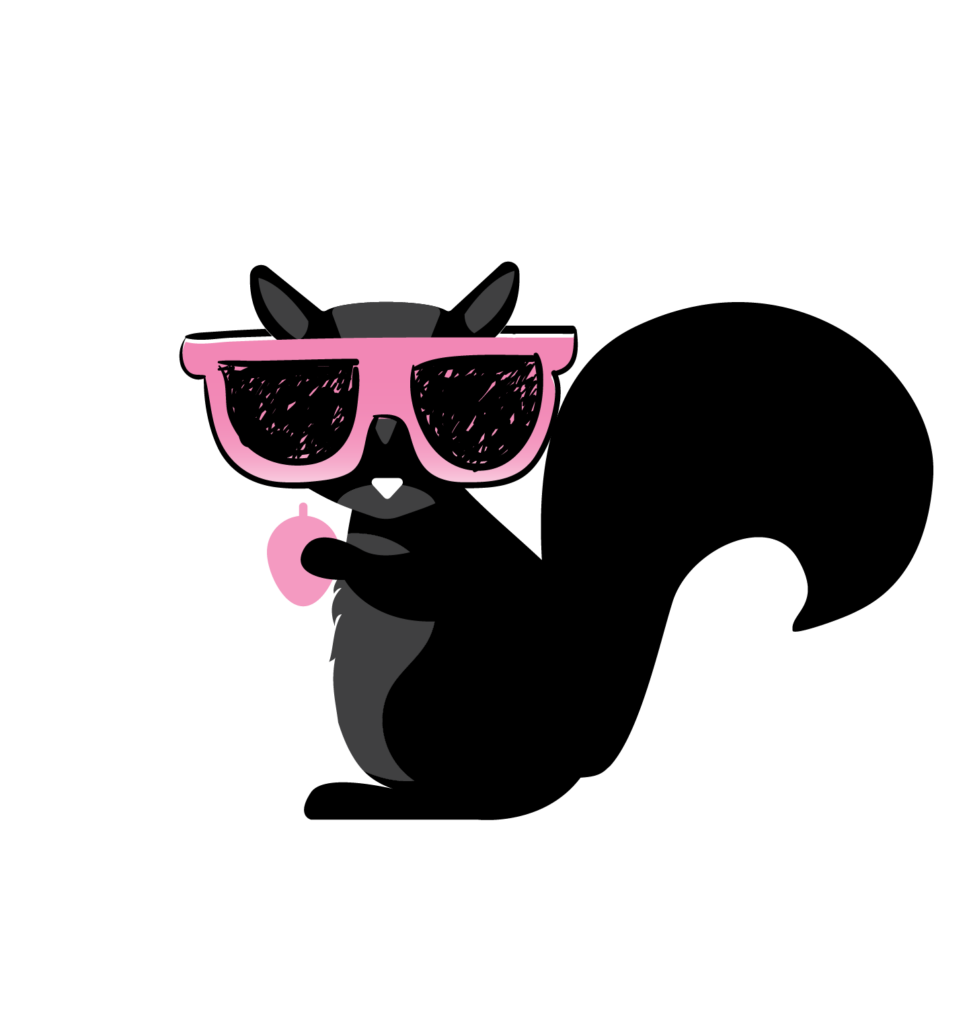 Lori Isbister
Exhibitions & Publications Manager
I am a pitch writer for musical projects. I'm a handywoman on music video sets and festivals. I go where I can help the art reach its audience.
When I'm not working I listen to the radio, I cook for my friends, I watch jokes on the Internet, I walk a lot, I forget that I have plants, I remember that I have a mother.
I'm still waiting for the handwritten thank you letter from Costco for the astronomical number of Archie Giants that I had my poor parents buy.
I love it both in one: birthday cake Timbits, cotton candy ice cream, pizzaghettis and comics.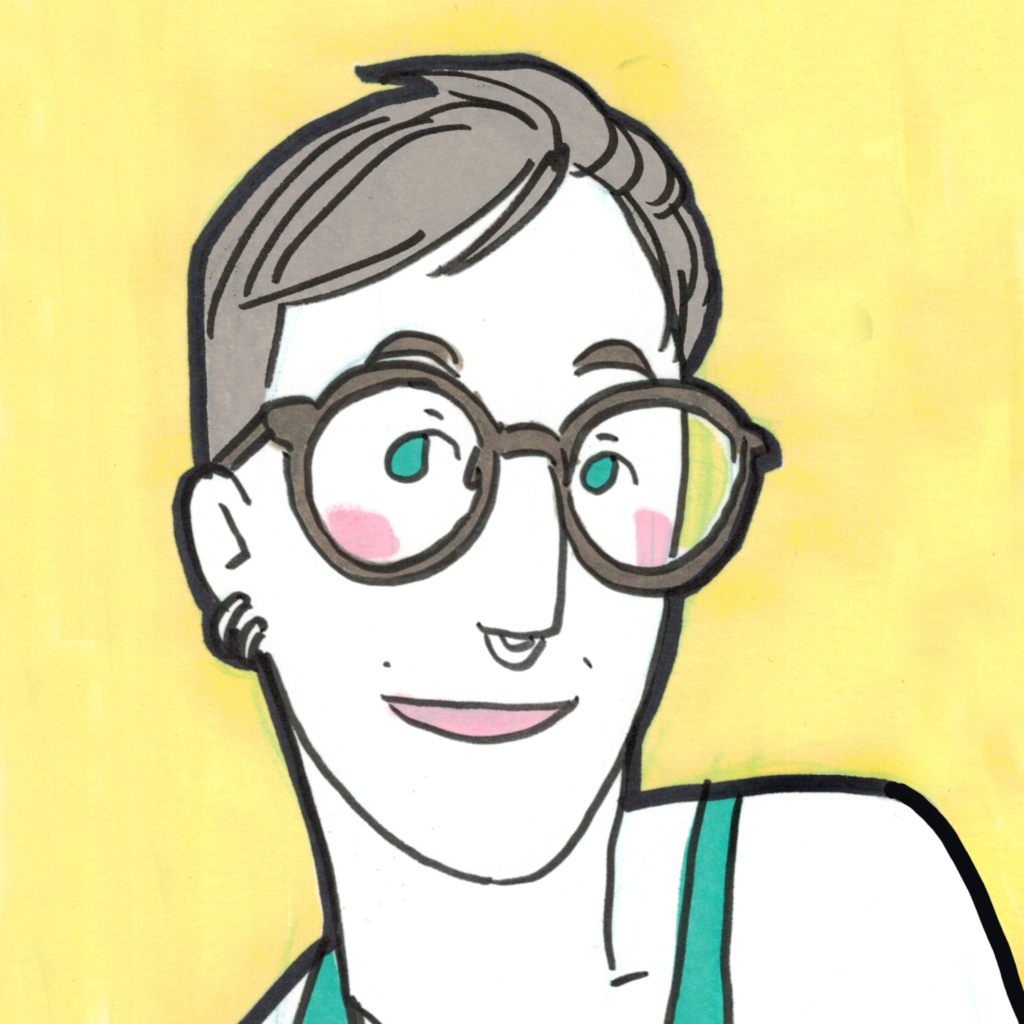 Pauline Laurent
Communication & Volunteer Manager
I spam people by sending them newsletters to get them to buy products to make art.
I read, play, embroider, cook, and desperately try to make my cat an internet star.
My dream as a little girl was to have a comic book cabinet.
Long live the festival and comic arts!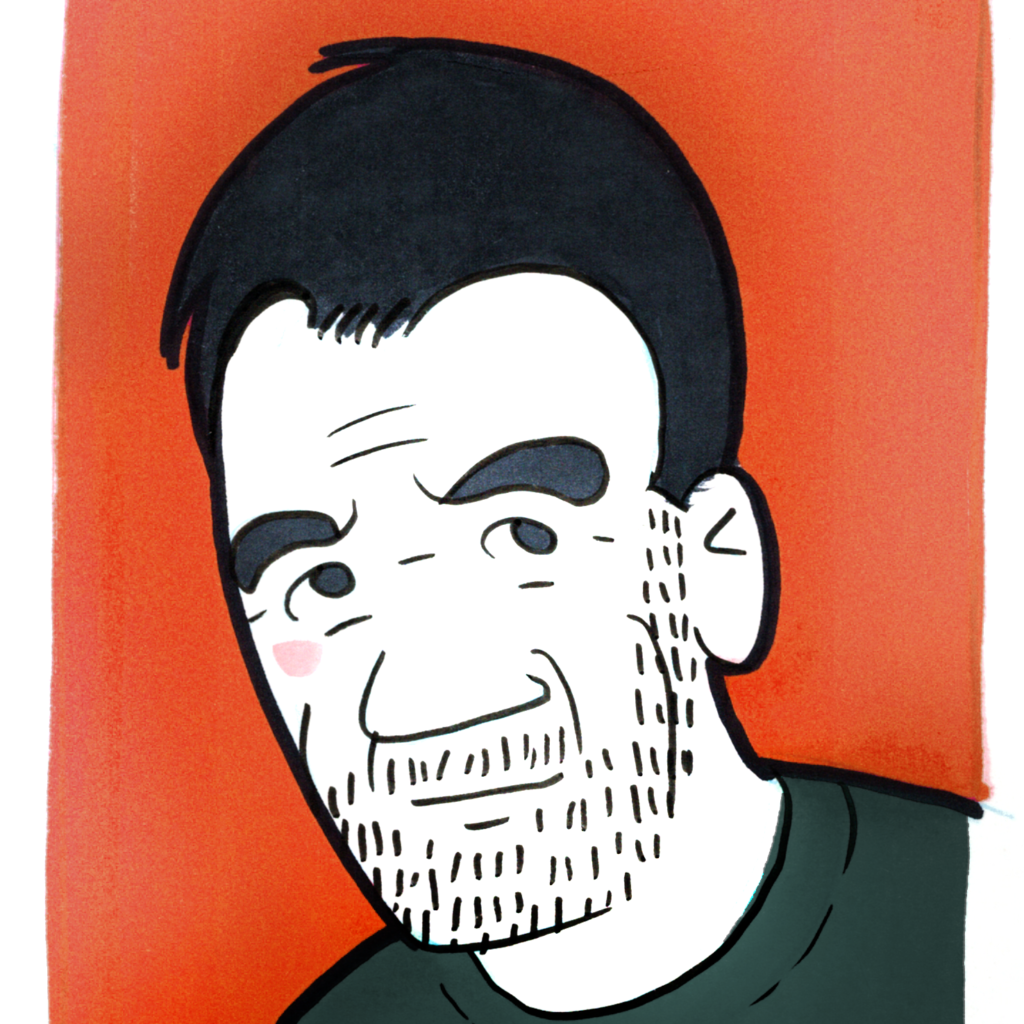 Martin Morin
Facebook Manager, Editor
I align words in a pleasant way (most of the time) and correct other people's words as well.
I get tattoos and play games.
I have always read comics and I'm not going to stop!
Ph'nglui mglw'nafh Cthulhu R'lyeh wgah'nagl fhtagn.
Cécilia Boissy
Graphic Designer
Pre-press graphic designer in a Montreal advertising agency.
Graphic design for the festival, BIG sleeps, Beer-BD evenings on the terrace, family vacations, long bike rides and I make wooden planes!
I am not comparing the price of things in dollars, but in the number of comics I could buy! (no cell phone = 3 BD per month)
I discovered here in Quebec, another face of comics, much more diverse, original and inspiring … and just so you know, we are a hell of a good gang at MCAF!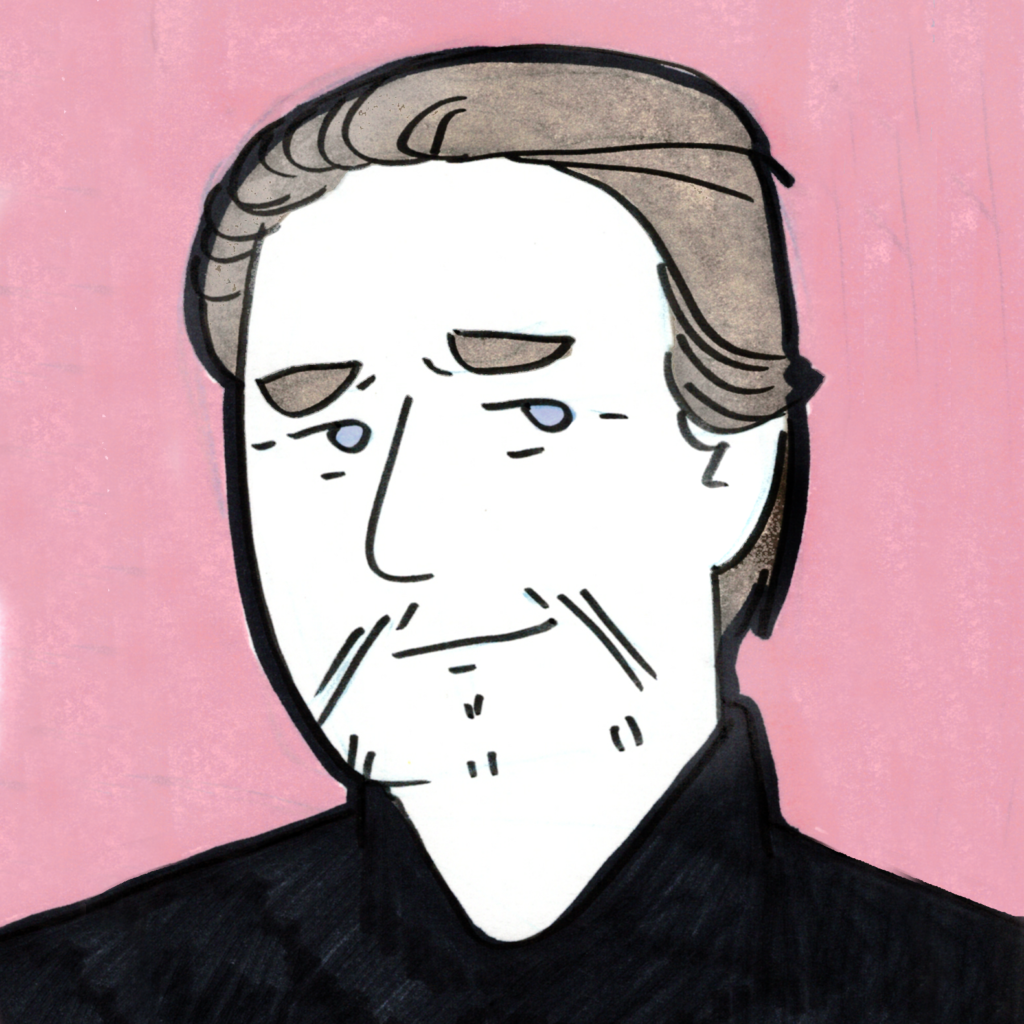 Lawrence Gagnon
Publication Designer
I am also a graphic designer!
I watch movies and I tinker.
I read and like a lot of things, if I had to name a few: Pif Gadget, Rubrique-à-Brac (Gotlib), Rahan, Metal Hurlant: Giraud, Corben, Druillet, Moebius, Bilal, Frazetta, Boris, Miller, Bisley , McFarlane … ok I'll stop!
"The greatest teacher, failure is." – Yoda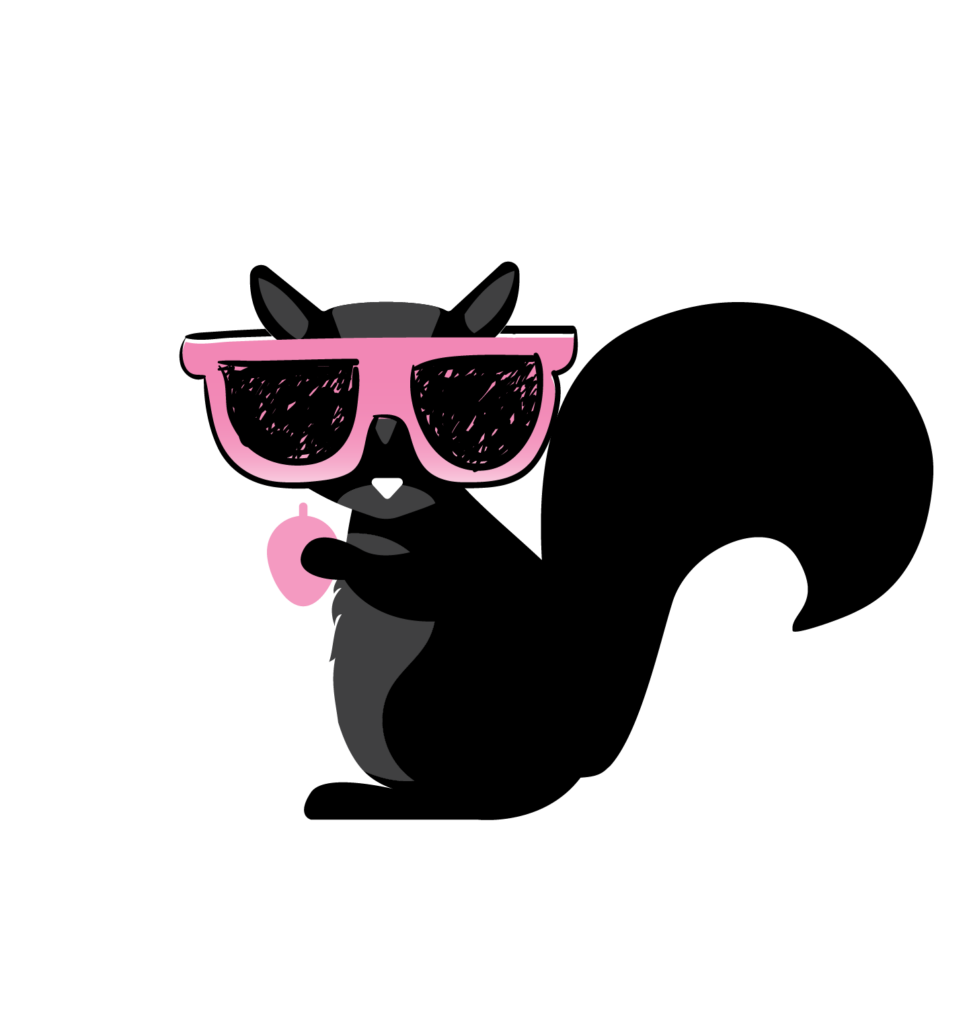 Eloy Perez
Publication Designer, Videographer
I am a 3D Technical Animator at Game On, a studio specializing in Motion Capture which mainly works in the video game industry.
I enjoy doing a good game of DnD, hiking, reading comics, working on creative projects, and playing video games.
It's at the opening of the book that the adventure begins.
I am extremely happy to be able to help the festival and share my love of comics.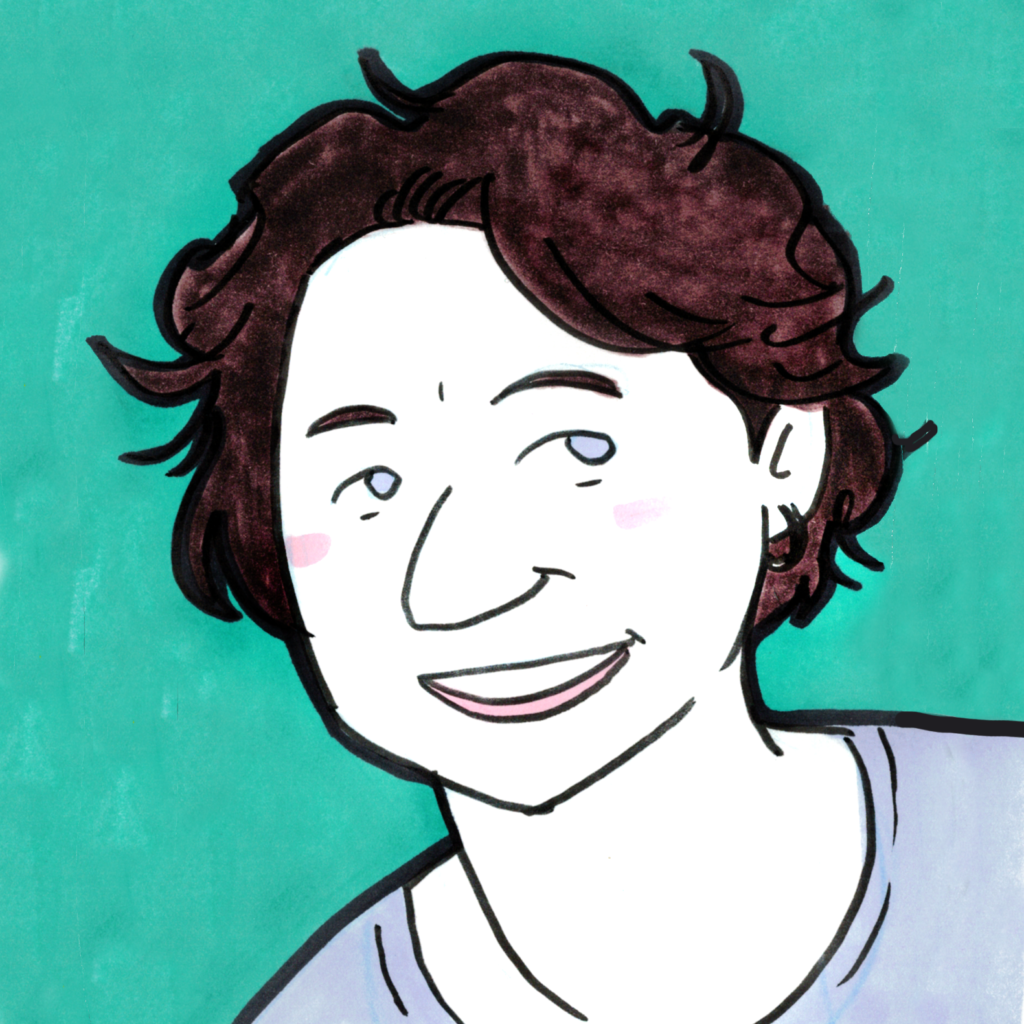 Linda Furstenberger
Web Development, Shop Manager
Functional analyst at CRI Agence, with a few touches of Web programmer, Team Lead, and other related tasks. A bit like a Swiss Army Knife!
Family leisure, cycling, movies, series, comics … MCAF
I am always impressed by the work of the comic creators!!!
Long live MCAF!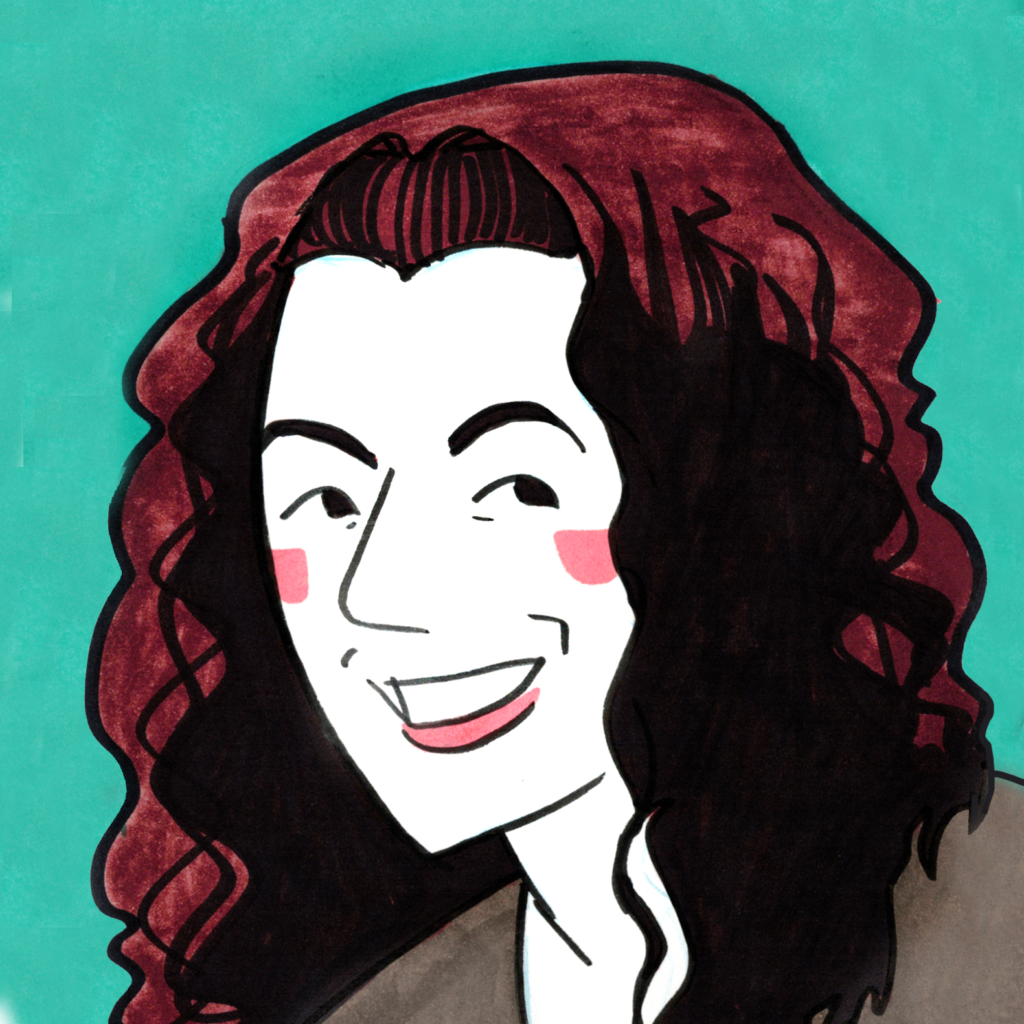 Isabelle Moussali
Web Master
Web project manager; I take care of leading projects from start to finish, taking into account the technical feasibility, the relevance of the project as well as the economic environment.
I see friends, I go out with friends, I do activities with friends…
I discovered comics very late, but I love it for its diversity and accessibility.
It was already difficult to answer three questions…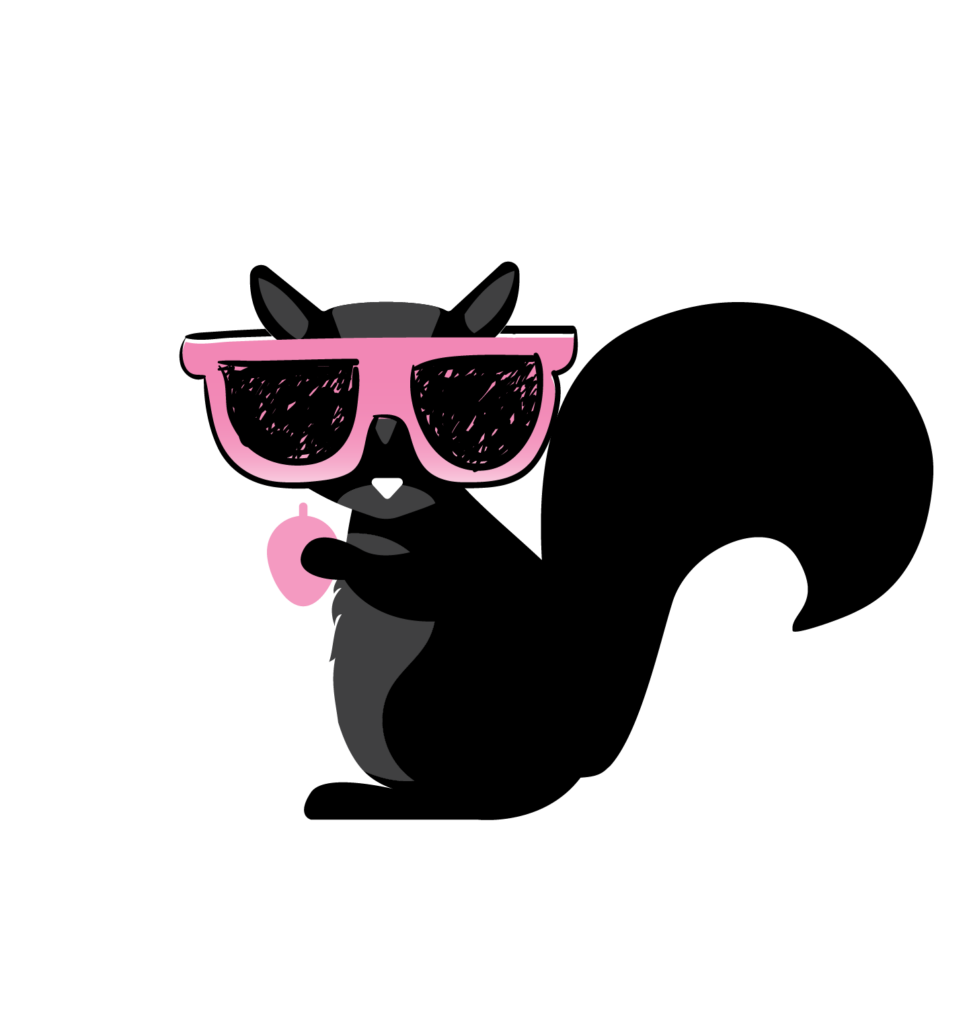 Greg Nowak
Logistic Manager
I am a visual designer and artistic director, that is to say I am in charge of the artistic department for films, ads, also events.
Passionate about Japan and Design, I admit spending a lot of time to indulge these 2 passions, when family life allows it! Can I admit that I love building Lego?
Comics have built who I am and what I do. It fills a large space in my life to the extent, in particular, of the size of my office which shrinks as a result!
The comic arts must take their rightful place!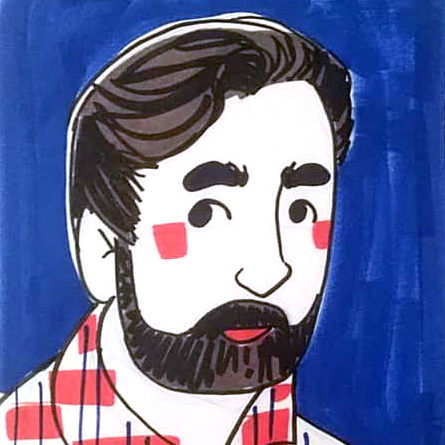 David Daneman
Anglophone Community Outreach
I organize kickstarters for print anthologies of comics.
If I am not working, I am probably doing the laundry, cooking, or walking my dog.
"But Doctor…I am Pagliacci."
No. I have nothing more to add.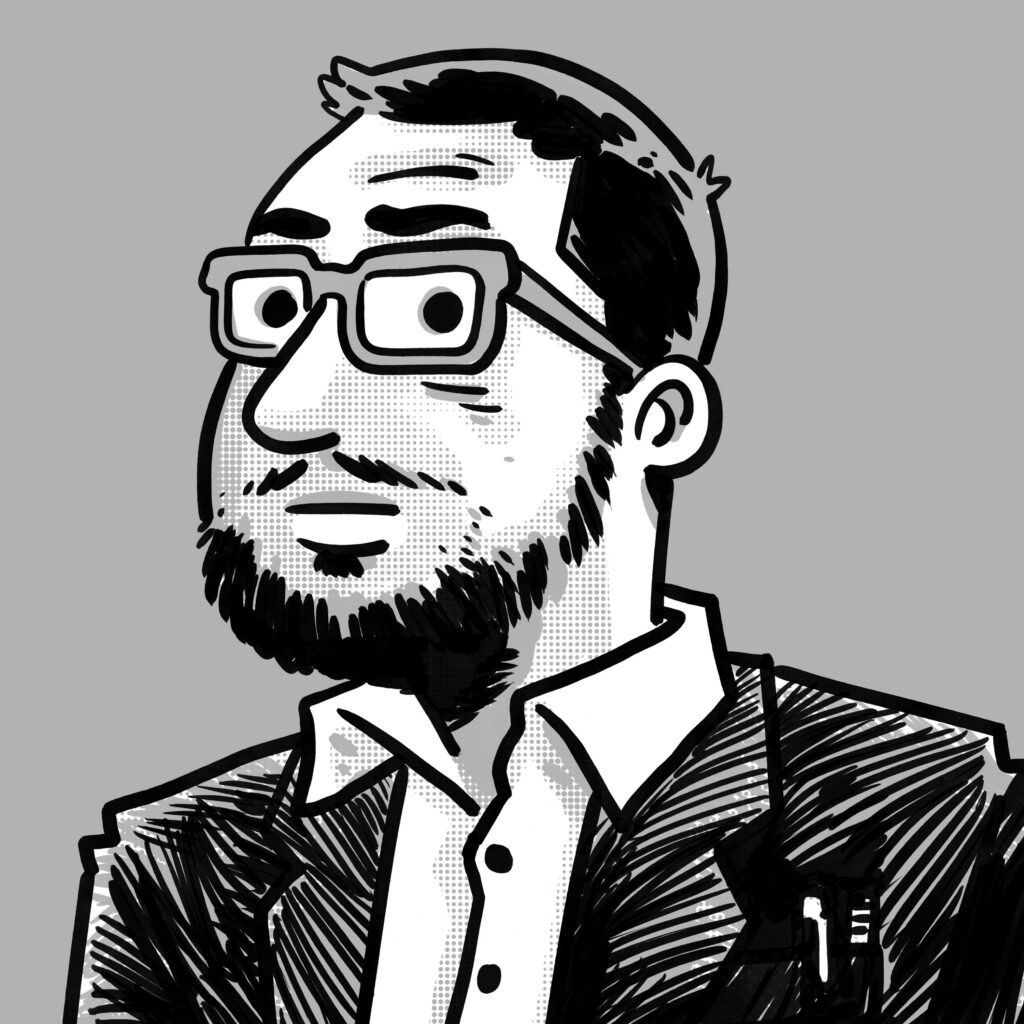 François Vigneault
Anglophone Community Outreach, Translation
I am an illustrator, graphic designer, and comic book creator (not necessarily in that order).
I really love nature, so I try to get out camping, canoeing, etc. My partner and I are in the process of converting a van into a mini-camper, it's a lot of work but also lots of fun!
I've loved comics since I was a kid, so for me it's really wild that now it's my job to create comics!
I think we are really lucky with our wonderful comics community here in Montreal.
---