MCAF's team is made up of a combination of salaried employees and volunteers. Our entire team shares a deep love of the comic arts and a passion for promoting the work of Quebec's creators, both in Montreal and internationally. They present themselves here by answering four crucial questions.
What's your job?
What do you do when you're not working?
What sentence sums up your love of comics?
Would you like to add something else?
Permanent Team
Mélanie La Roche
Executive Director
I am the assistant director for the 2022 edition of the Festival. I am currently helping the team and building my knowledge of the festival to be ready to take over as general director in June.
I enjoy cooking, petting my cats, watching TV shows, playing water polo, reading, going to music and comedy shows, biking, listening to podcasts on the road, eating and drinking good food with good company, and occasionally catching my breath out of town.
My love of comics is very similar to my love of wine, and my choices vary depending on the occasion and mood: there are "artistic" comics that sometimes surprise like a good natural wine, classical comic books similar to appellation wine, some manga that can be easily read like a thirst quenching wine, and I also save certain books for special occasions. (But I also like soft drinks and children's comics!)
Thank you to all the comic book creators for the stories and emotions shared through your books.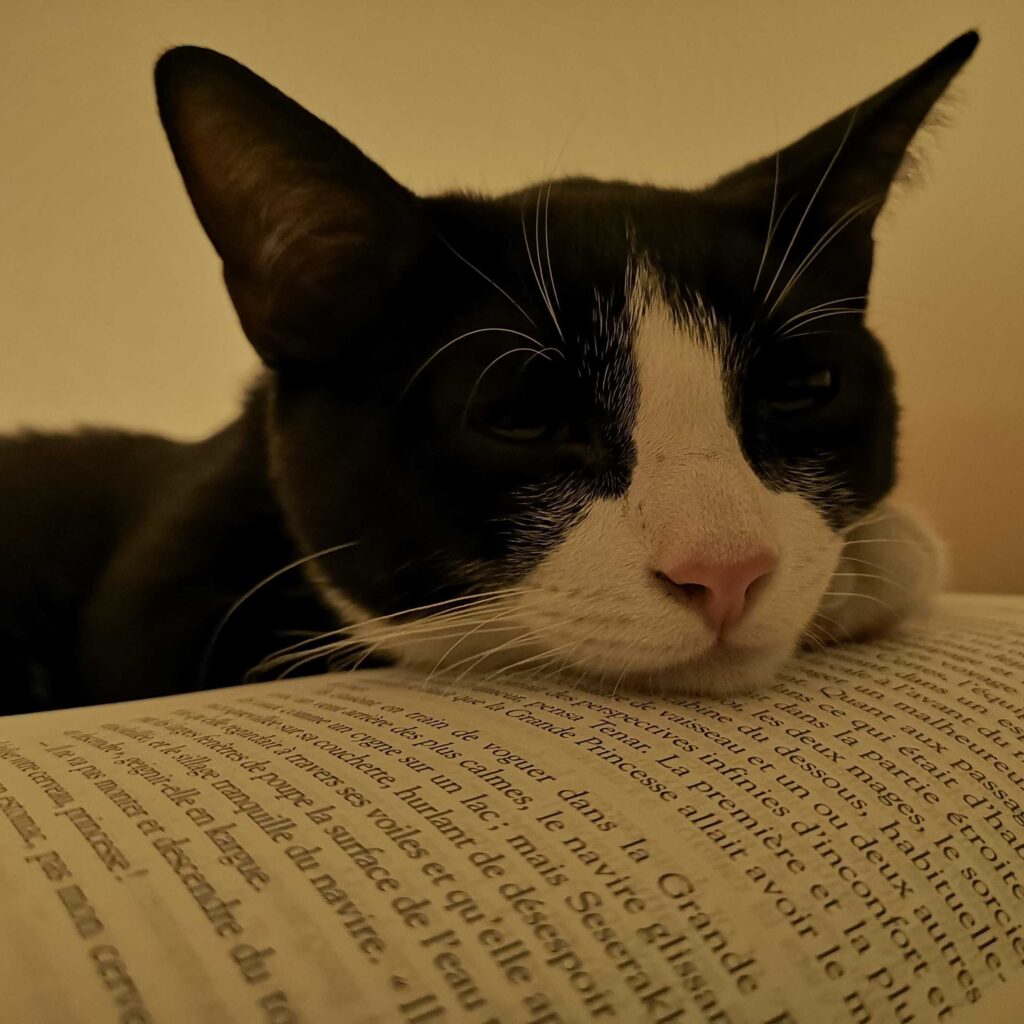 Virginie Mont-Reynaud
Programming & Logistics Director
I'm immersed in comics every day, whether it's organizing the festival or books.
I get involved, I devour comics and novels, I play games, I wonder if I forgot to turn off the oven when I left and let the cat in.
There are not enough hours in a day.
I don't remember the Periodic Table of the Elements I was once taught, but I do know Thanos is from Titan, and that matters as much.
* Participation at the Atelier Montréal 2022 of the Festival Academy made possible by the Caisse de la culture Desjardins and Emploi Québec.
Organization Committee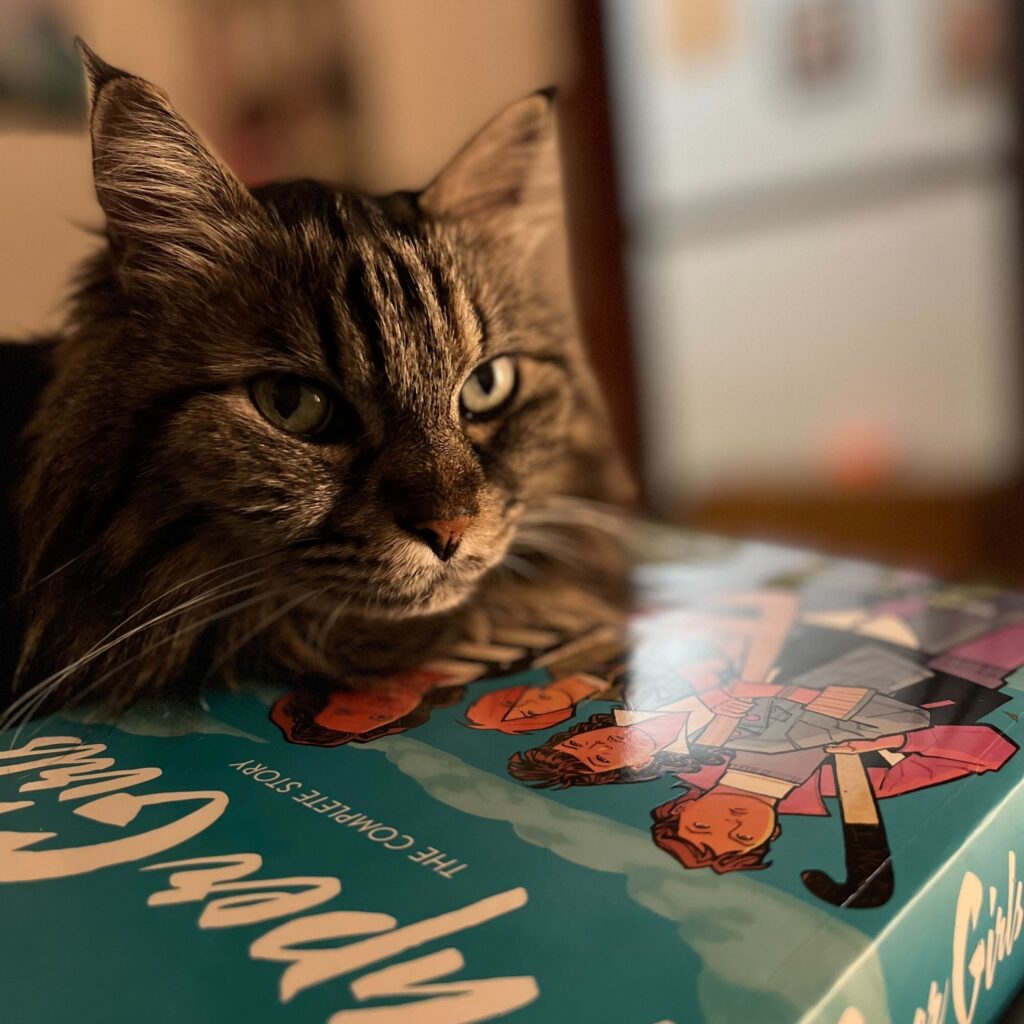 Pauline Laurent
Volunteers Manager
I spam people by sending them newsletters to get them to buy products to make art.
I read, play, embroider, cook, and desperately try to make my cat an internet star.
My dream as a little girl was to have a comic book cabinet.
Long live the festival and comic arts!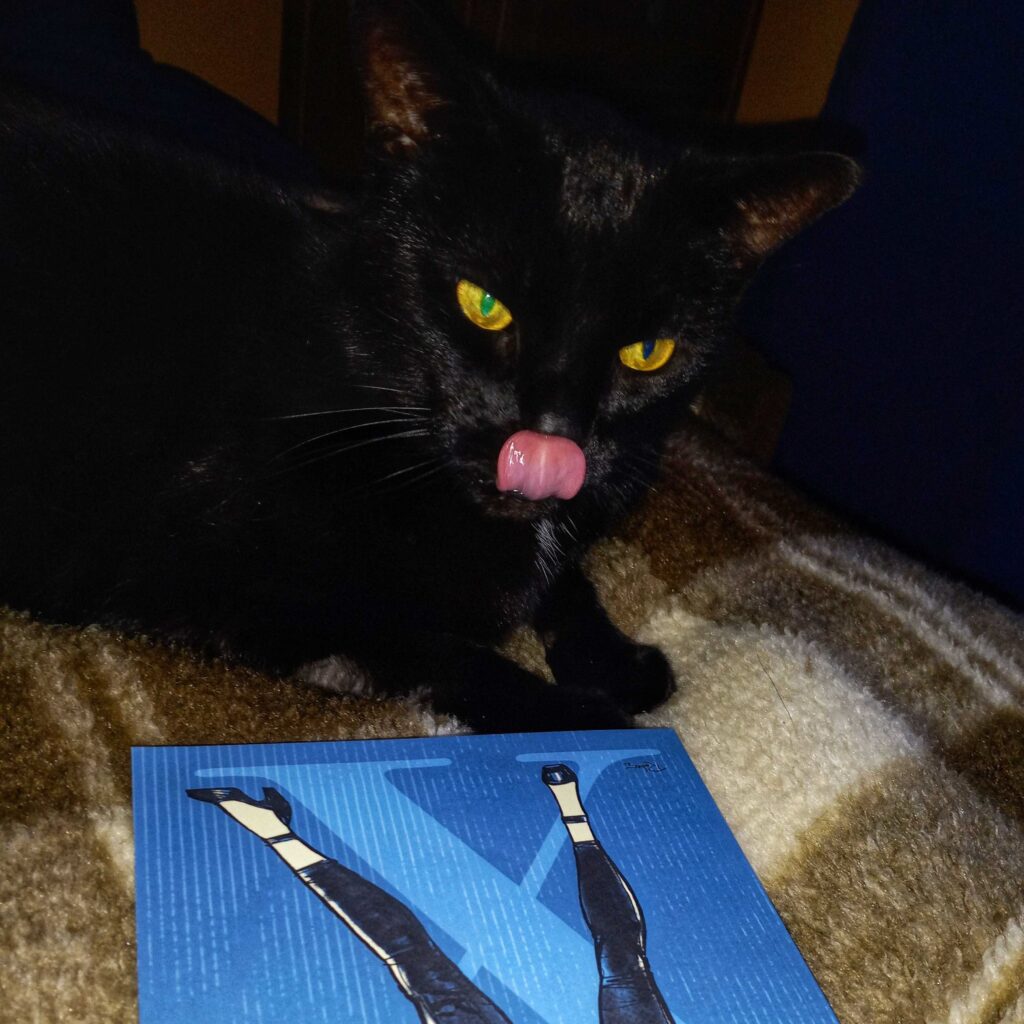 Martin Morin
Facebook Manager, Editor
I align words in a pleasant way (most of the time) and correct other people's words as well.
I get tattoos and play games.
I have always read comics and I'm not going to stop!
Ph'nglui mglw'nafh Cthulhu R'lyeh wgah'nagl fhtagn.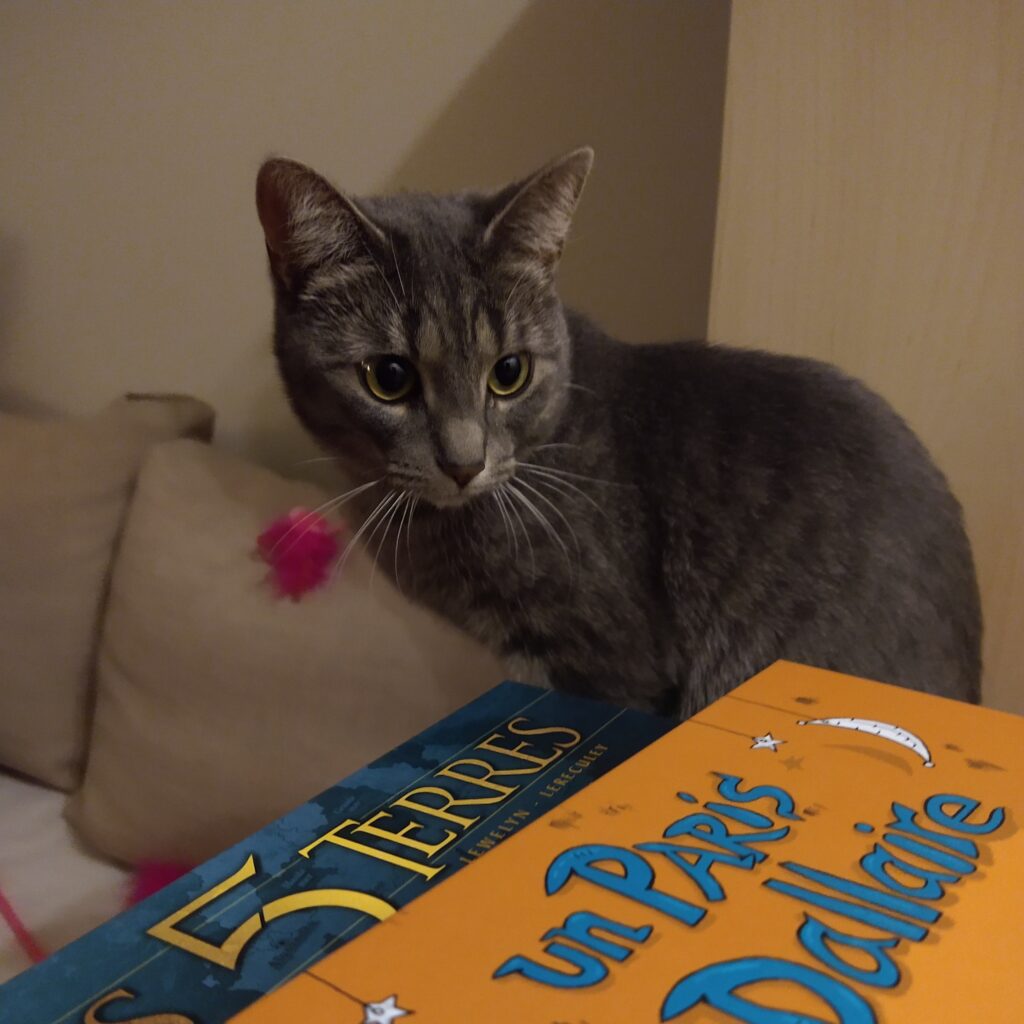 Cécilia Boissy
Graphic Designer
Pre-press graphic designer in a Montreal advertising agency.
Graphic design for the festival, BIG sleeps, Beer-BD evenings on the terrace, family vacations, long bike rides and I make wooden planes!
I am not comparing the price of things in dollars, but in the number of comics I could buy! (no cell phone = 3 BD per month)
I discovered here in Quebec, another face of comics, much more diverse, original and inspiring … and just so you know, we are a hell of a good gang at MCAF!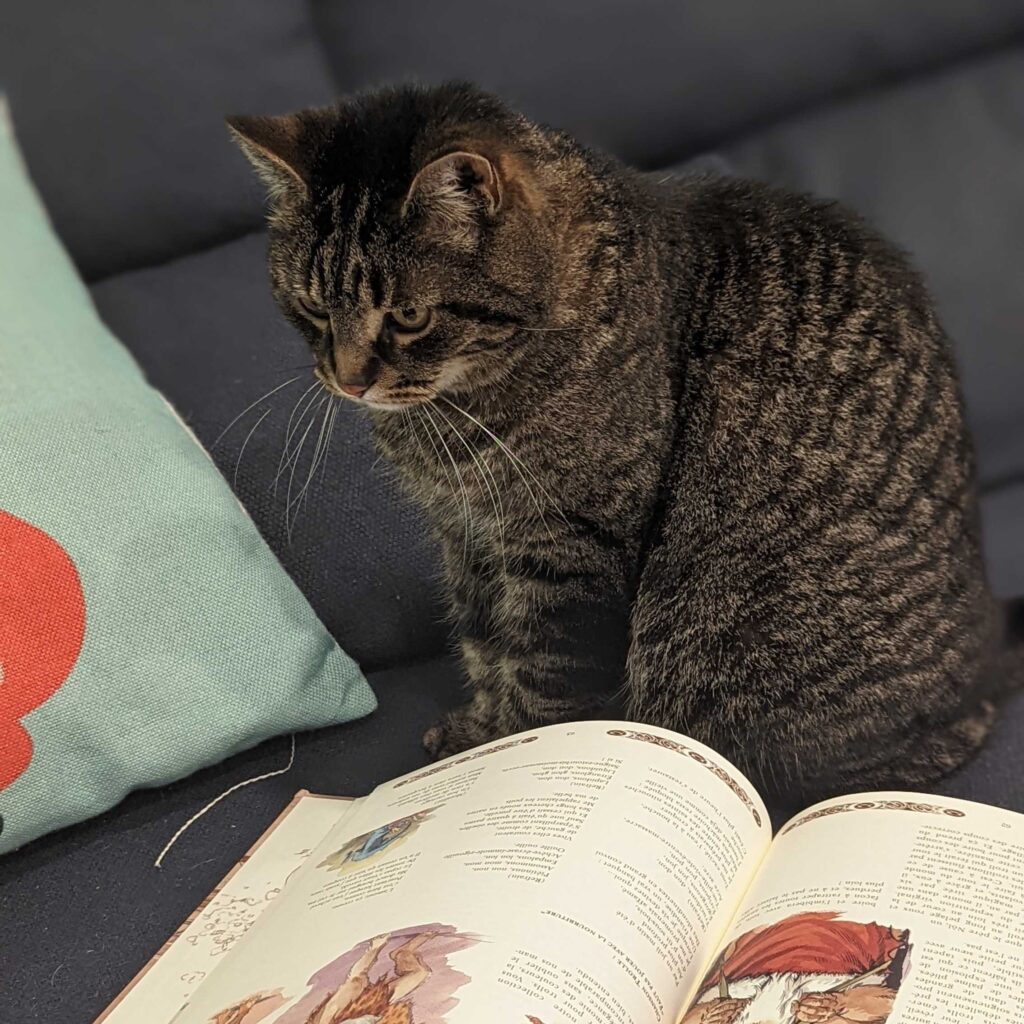 Linda Furstenberger
Web Development
Functional analyst at CRI Agence, with a few touches of Web programmer, Team Lead, and other related tasks. A bit like a Swiss Army Knife!
Family leisure, cycling, movies, series, comics … MCAF
I am always impressed by the work of the comic creators!!!
Long live MCAF!
Programming Committee
This year sees the creation of a Programming Committee whose mandate to develop and prepare a unique, diverse and interesting programing slate for the Festival that reflects the broader cultural moment. All the people chosen have been involved with the Festival for several years and are important individuals in the Montreal comics community.
Catherine Emmanuel Brunet | Moderator
François Vigneault | Cartoonist & Translator
Rodolphe Legrand | Representative & Comics creator
April Petchsri | Comics creator
---