Rewarding Québec Comic Books Since 1999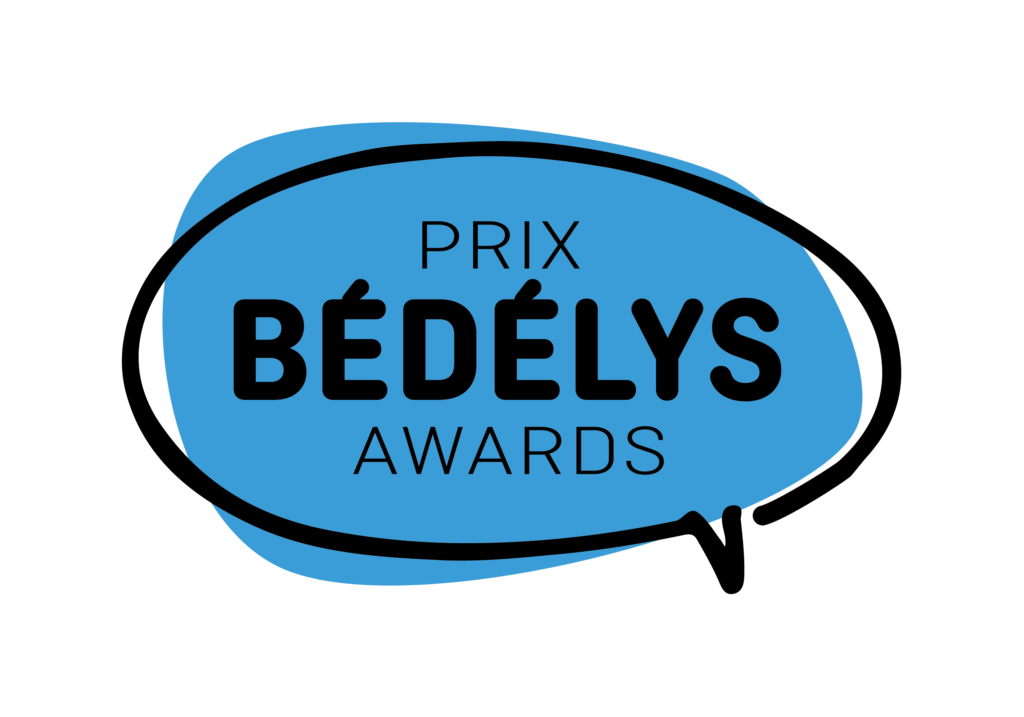 Launched by Promo 9e Art in 1999, the Bédélys Awards are a set of juried prizes for the best French-language comic books published during the preceding year in Québec, as well as an award for the worldwide best French-language comic book.
Starting in 2020, the Bédélys Independent Award will now be open to self-published, English-language comic books from Québec.

The Submissions for the Bédélys Independent 2020 Are Open!
The Bédélys Independent Award is a pair of prizes for the best self-published comics created in Quebec, with separate awards for comics published in French and in English.
Each award is accompanied by a grant of $1000 and they will share an exhibitor table at next MCAF, furnished by the Montreal Comic Arts Festival.
Terms
Submit two copies of your book and include a return address. It must have been self-published in Québec in 2020.
Submit Your Application
The submission deadline is December 15, 2020.
Here are the finalist for the 2019 Bédélys Awards
Watch Again the 21st Bédélys Awards Ceremony