Jobs
There are no job offer at this time.
Volunteers
For ten years, MCAF's success has depended on volunteers! All year long, MCAF can count on the hard work of volunteers channeling their love for comic arts in our festival. Here are three great ways to get involved.
---
Volunteering During the Festival
The 13th edition of the Montreal Comic Book Festival will be held from May 24 to 26, 2024 on Saint-Denis Street and once again we need your help to make it amazing.
We are looking for passionate and enthusiastic people to contribute to the success of this event and be part of our team of volunteers.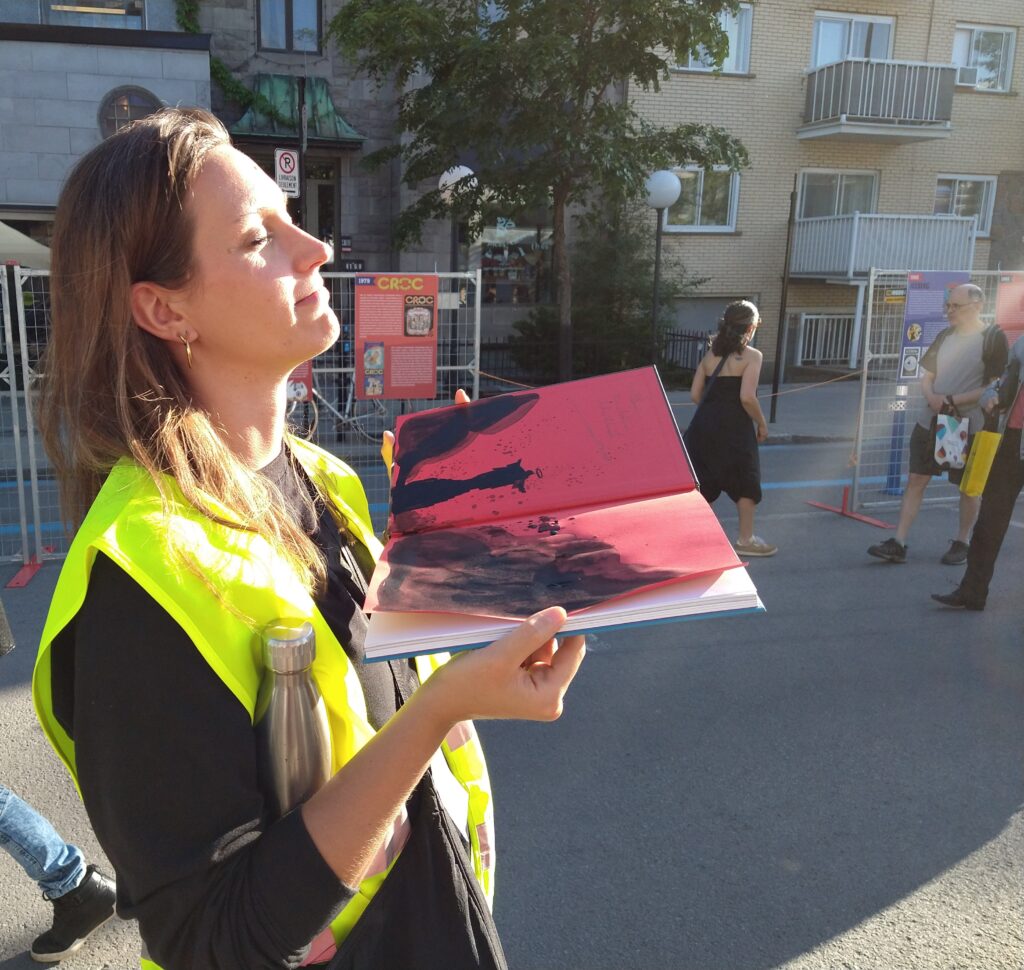 Whether you're welcoming the public and comic artists, selling merchandise or helping with the logistics of the event, you'll have a front row seat to a free festival that is growing in the heart of Montreal.
You will also meet talented creators and comic book enthusiasts from around the world, discover incredible works and live a unique and memorable experience.
So if you're ready to help create a fantastic event and meet some great people, join us! We're excited to meet you.
Volunteer recruitment for the next edition is not yet open. If you have any questions, please contact volunteer@fbdm-mcaf.ca.
---
Joining the Bédélys jury
The Bédélys Awards have been recognizing comics from Québec and beyond for over 20 years. The works are evaluated by juries of readers using evaluation grids. This is an opportunity to put your comics reading to good use. The level of involvement varies depending on the award category.
Required Profile
Be curious
Reside in Montreal
Available for group meetings (varies according to the jury)
---
Participating in the Programming Committee
Headed by the Programming Director, the Committee was established in 2021 to help plan the programming of MCAF. Members of the committee meet once a month to exchange ideas and discuss activities, guest artists and upcoming exhibitions.
Required Profile
Be involved in the comic arts community in Quebec (cartoonist, bookseller , teacher, cultural mediator, publisher)
Be bilingual
Reside in Montreal
Have been to the Montreal Comic Arts Festival at least once
You must be available for one meeting per month from October 2022 to March 2023.
For more information or to submit your application, please write to us at programming@fbdm-mcaf.ca.