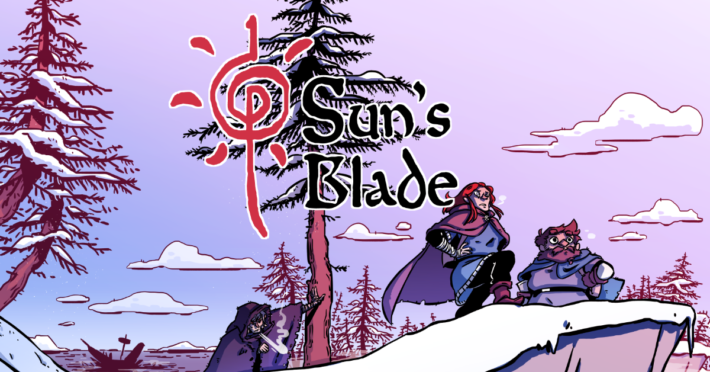 Sun's Blade 1 – Launch
21 May 2019 17:00 - 21:00
Le Cheval Blanc
809 Ontario est, Montréal H2L 1P1
Following the success of her Indiegogo campaign, Jessi Tremblay, a.k.a Anouk, is launching "Sun's Blade, book 1", the 1st paper version of her webcomic "Sun's Blade" produced in 2017-2018.
Campaign backers can come get their book and package during the event.
We're gonna drink cider/beer while I sign your copy :D
About "Sun's Blade, book 1"
After the ship on which they were traveling crashed, Anaïs, Wilhem and Fritz are stuck on an unknown snowy island. They then journey on the lands in hope of finding anyone or anything that can help them find their way back home.