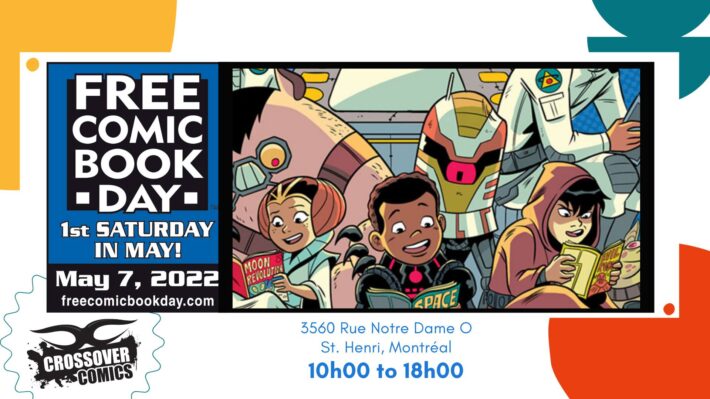 Free Comic Book Day 2022 @ Crossover Comics!
Crossover Comics
3560 rue Notre-Dame Ouest Montréal, QC H4C 1P4
514-284-7373
The Crossover Crew invites you (yes, you!) to join us for Free Comic Book Day on May 7th!
Free Comic Book Day (FCBD) is the biggest day in comics - a day when comic shops give away comics for free to anyone who comes into their shops! Who needs money when you have Free Comic Book Day!?
The rules are simple:
4 free FCBD comics / person... no purchase required but if there is something you want to buy, just know that we'll be having a storewide sale!
Everyone is invited. Safety measures will be in effect outside and inside for those who would like to shop!