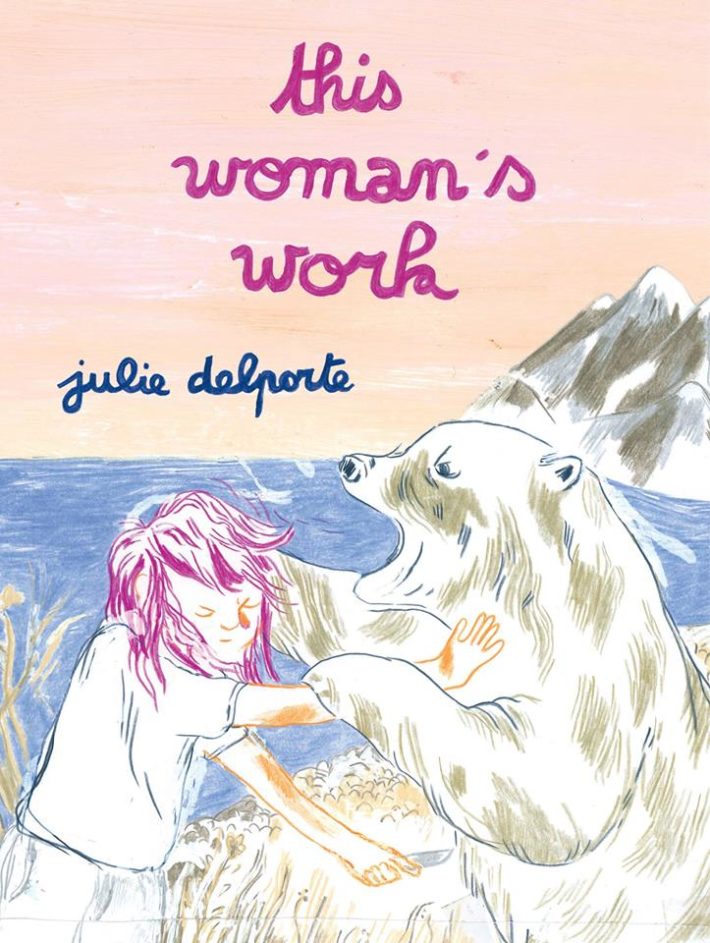 Julie Delporte launches This Woman's Work
8 March 2019 19:00 - 22:00
Librairie Drawn & Quarterly
211 Rue Bernard O, Montréal, QC H2T 2K5
Julie Delporte launches her new Drawn & Quarterly graphic novel This Woman's Work! Drawn in beautifully evocative colored pencil, This Woman's Work is a thoughtful exploration of femininity and the assumptions we make about gender. In the era of #MeToo, Delporte's questioning is particularly resonant. Delporte will be in conversation with Aleshia Jensen, co-translator of This Woman's Work, followed by an audience Q&A and signing.
The presentation will be given in English.
BIOS:
Julie Delporte was born in Saint-Malo, France, in 1983. She presently resides in Montreal, Canada, and This Woman's Work is her third graphic novel, after Journal (2014) and Everywhere Antennas (2015). She holds a degree in cinema studies and was a fellow at the Center for Cartoon Studies in White River Junction, Vermont. When she's not working on comics, she makes ceramics, writes poetry and essays, and works on risograph and silkscreen projects. She loves animals, plants, and sometimes humans.
Aleshia Jensen is a Montreal-based literary translator and former bookseller.