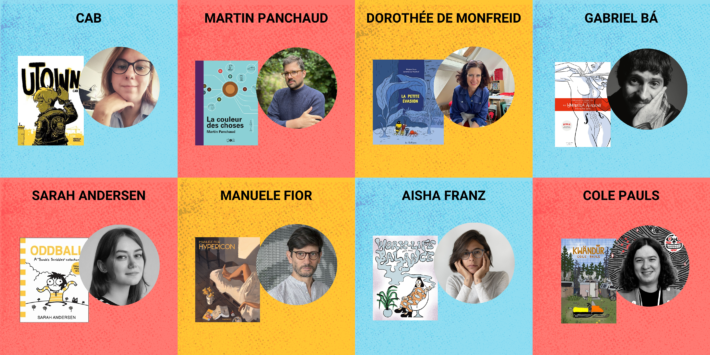 Less than Two Months Before MCAF 2023
First Wave of Guests Announced
You may have seen it on our social media platforms, a first wave of guests has been announced.
MCAF will have the pleasure to welcome:
Cab
Martin Panchaud, with support from the Consulat général de Suisse à Montréal
Dorothée de Monfreid, with support from the Consulat général de France à Québec and La Pastèque
Gabriel Bá
Sarah Andersen (Sarah's Scribbles)
Manuele Fior, with support from the Istituto Italiano di Cultura – Montréal
Aisha Franz, with support from the Goethe-Institut and Drawn and Quarterly
Cole Pauls
The poster of the festival, created by Cab, will be unveiled April 18 and the complete programming of the 12th edition of MCAF will be online April 25.
Bédélys Nominees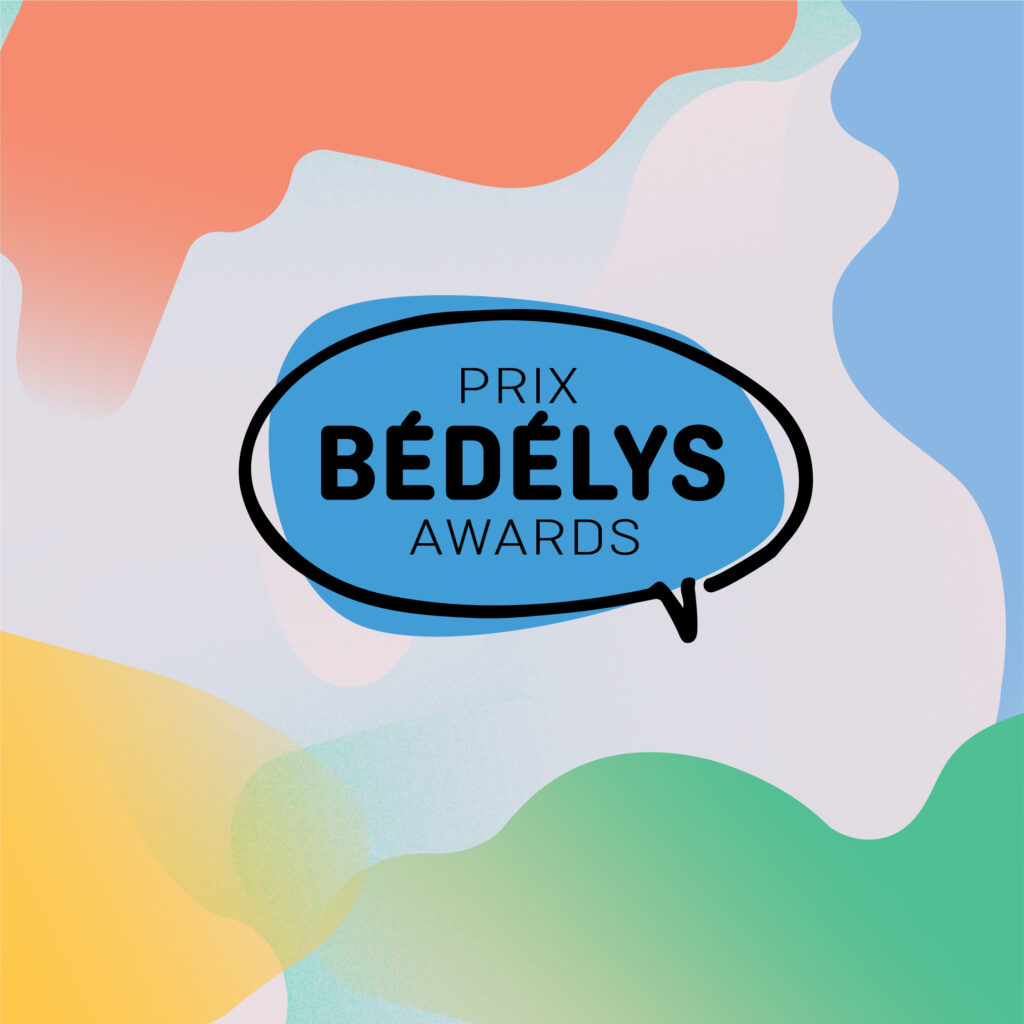 The finalists for the 24th Bédélys Awards have recently been announced.
Discover the works that have been selected in each of the six categories.
The winners will be announced during the opening night of the Montreal Comic Arts Festival, on Thursday, May 25, which will be hosted by none other than Marie-Louise Arsenault!
Major Partners
Once again this year, MCAF is presented in partnership with the SDC Rue Saint-Denis. In addition to the warm welcome of its merchants, the société de développement commercial (SDC) provides us with valuable financial and logistical support for the event.
Desjardins is actively involved in the community, especially with young people. They invite young and old to be swept away by the talent of cartoonists and will be presenting the live drawing animations in the SKETCH space at the festival.
La Presse joins our great celebration of comics as a media partner.Like us, they are eager to discuss current issues and encourage discussion, and will be presenting the round tables for the 12th edition of the festival.
The Montreal Comic Arts Festival  would like to thank all its partners for their precious collaboration.
Support the Festival
Become a Volunteer
MCAF has grown considerably and the festival now requires the help of around 200 volunteers to ensure smooth operations.
Volunteers like Fatima Gabriela who was asked why she liked to get involved in the festival.
" For me, it's the opportunity to introduce the extraordinary and magical universe of comics, especially to younger readers. I love the look in their eyes when I tell them this artist or that cartoonist will be signing."
If you too would like to get involved, there is still time to sign up as a volunteer.
Make a Donation
Looking for another way to support the festival? No matter the amount, donations contribute to the success of the festival and ensure the event stays free.
Tax receipts are sent for donations of $50 or more.
I want to make a donation.
The Next MCAF Book Club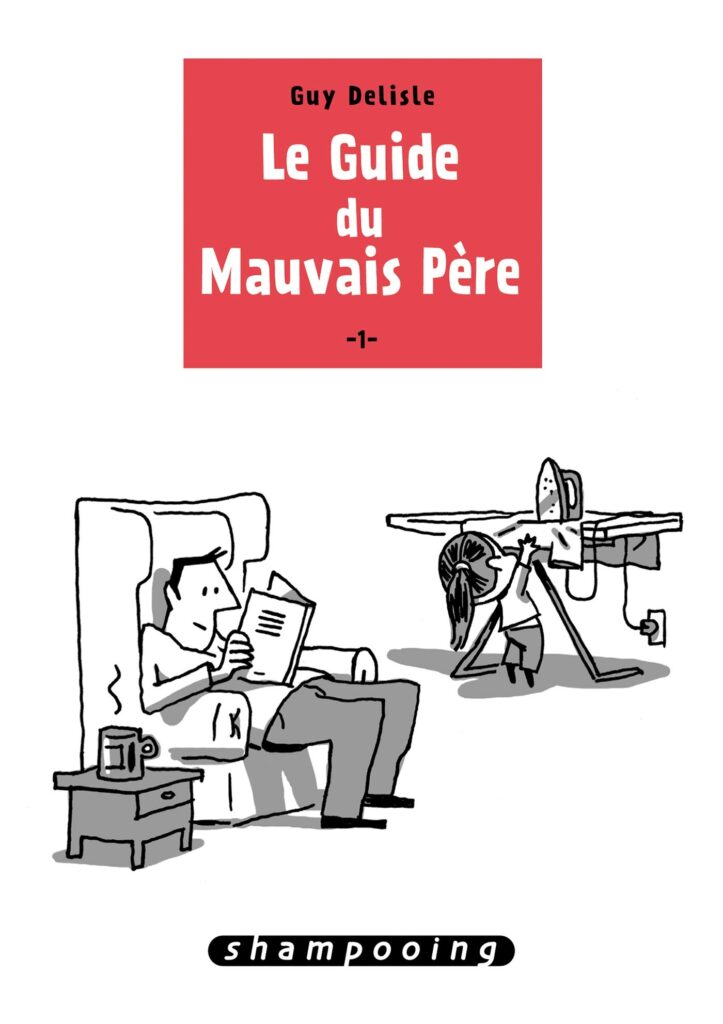 Presented in French
We invite you once again to join us on April 25, to discuss comics under the theme "Family Life".
On the menu
Le Guide du mauvais père, tome 1, Guy Delisle, Delcourt
Louis parmi les spectres, Fanny Britt & Isabelle Arsenault, La Pastèque