On the Way to MCAF
The Festival is on the Move!
After a decade of welcoming aficionados of the comic arts in the heart of La Fontaine Park, MCAF is picking up stakes and moving to Saint Denis Street!
This year, MCAF is teaming up with the Saint Denis Street Société de développement commercial (SDC) to reimagine the Festival. A 1.5 kilometer section of Saint Denis Street will be closed to traffic and be transformed into a veritable street fair from May 27 to 29, hosting dozens of tents, over a hundred exhibitors, and more than 200 artists.

"This change of location ensures greater visibility and increased foot traffic while maintaining the friendly aspect so appreciated by our public and the comic arts community", indicated our general manager Johanne Desrochers, at the unveiling of this new partnership.
Coming Soon: Bédélys Awards Finalists
Mark your calendars: On March 24th the nominees for the prestigious Bédélys Awards will be revealed as part of the festivities surrounding MCAF 2022.

Stay tuned to find out who will be nominated for our 23rd annual awards in the categories of Bédélys Québec, Bédélys Independent Francophone and Anglophone, Bédélys Jeunesse and Bédélys Étranger!
Call for Volunteers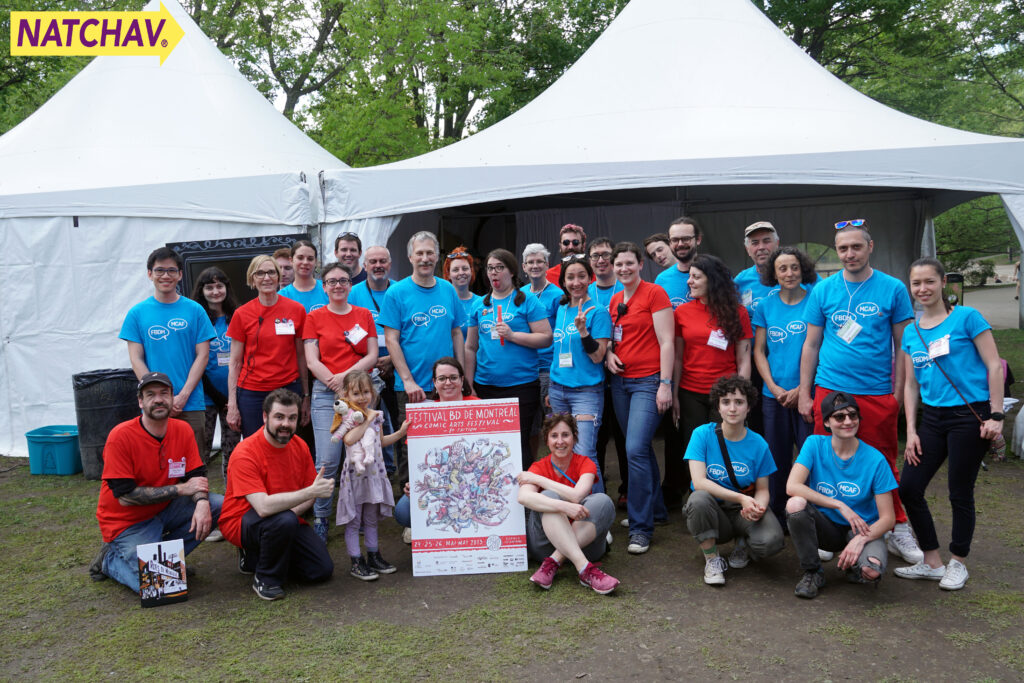 The Festival is a team effort, it couldn't happen without dedicated organizers, supportive creators, and perhaps most importantly of all, a team of happy and enthusiastic volunteers.
So, you bring the enthusiasm—we'll keep you happy!
Join our team to make this event a success! Come and have a front row seat to a festival that is growing in size, and that brings together professionals and comic book enthusiasts from here and elsewhere.
Register now, we look forward to working with you!
Crowdfunding Campaign: Rencontres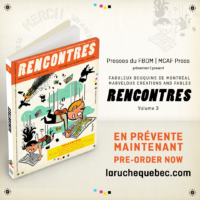 Just over two years ago, the MCAF team had the audacity to launch a new publishing house, Presses du FBDM | MCAF Press.
Our foray into publishing continues to shine brightly, and we are now in the midst of a fundraising campaign for our THIRD annual collection, Rencontres, which once again features a whos-who of cartoonists who have participated in our event over the years.
Come and support them by visiting our project page on the Quebec crowdfunding platform La Ruche, and get your hands on more than 100 pages of original comics, along with some fantastic extras (including some original illustrations from some of the Rencontres stories!)
The Next MCAF Book Club
Presented in French
We invite you once again to join us on March 30 at La Livrerie bookstore (1376, rue Ontario Est), to discuss comics under the theme "Meeting the other", which could not be more appropriate.
On the menu: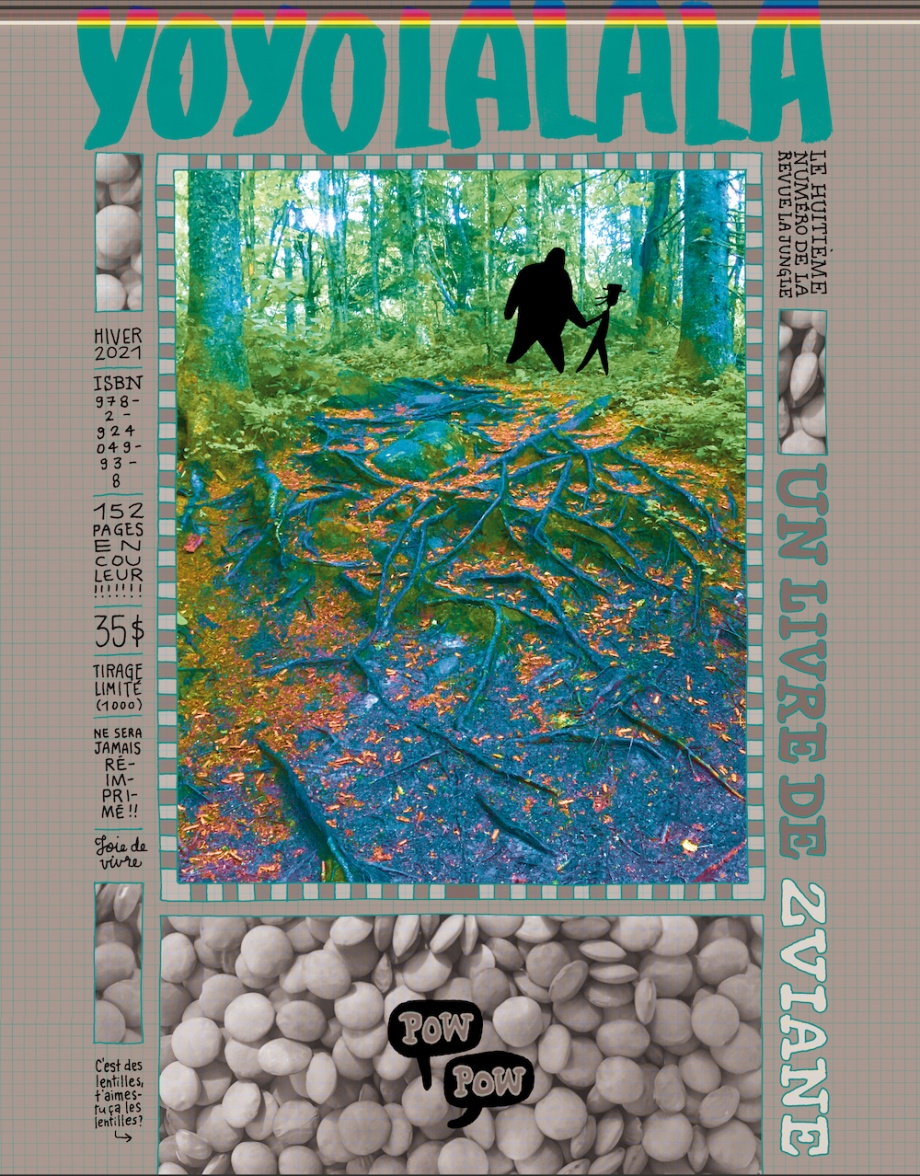 Yoyolalala, Zviane (Pow Pow)
Les Étoiles, Jacques Goldstyn (La Pastèque)
C'est le Québec qui est né dans mon pays, Emmanuelle Dufour (Écosociété)