Fall Into the Comic Arts
The Comic Arts Need YOU!
Envie de vous impliquer dans le FBDM? Nous sommes à la recherche de nouveaux membres pour rejoindre la grande famille du festival. 
Want to get involved with MCAF? We are looking for new members to join the festival family. 
Become a Bédélys Jury Member
The Bédélys Awards have been recognizing comics from Québec and beyond for over 20 years. The works are evaluated by juries of readers using evaluation grids. This is an opportunity to put your comics reading to good use. The level of involvement varies depending on the award category. 
Submit your application
Join the Programming Committee
Headed by the Programming Director, the Committee was established in 2021 to help plan the programming of MCAF. Members of the committee meet once a month to exchange ideas and discuss activities, guest artists and upcoming exhibitions. 
For more information or to submit your application, please write to us at programming@fbdm-mcaf.ca.
Onward and Upward
The MCAF team is always looking for ways to improve, and the precious support of its partners allows it to participate in training sessions necessary for its continual development. 
Last June, the Festival's Programming Director was able to participate in Festival Academy thanks to the support of the Caisse de la culture Desjardins and Emploi Québec.
In addition, MCAF's Executive Director participated in the latest cohort of Concertation Montréal's Groupe des Vingt, a training program designed to promote diversified and representative governance, thanks to the Conseil des arts de Montréal.
The Next MCAF Book Club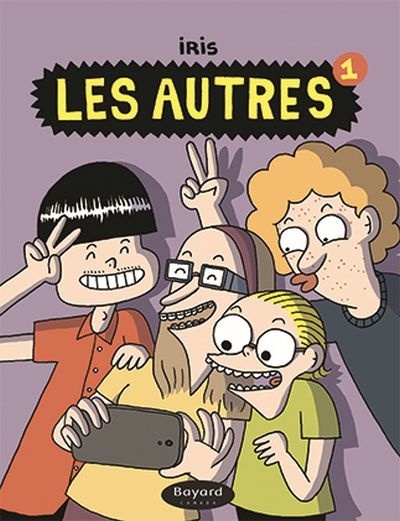 Presented in French
We invite you once again to join us on September 27, to discuss comics under the theme "Friendship".
On the menu:
Les autres, t.1, Iris 
Glorieux printemps, t.1, Sophie Bédard