It's Hot Comics Summer!
MCAF Returns to Montreal Comiccon
The MCAF team is proud to promote Quebecois comics all year long! It's with great pleasure that we'll once again be taking part in the Montreal Comiccon, on July 14, 15 and 16 at the Palais des Congrès, presenting an alley dedicated to Quebec comic artists.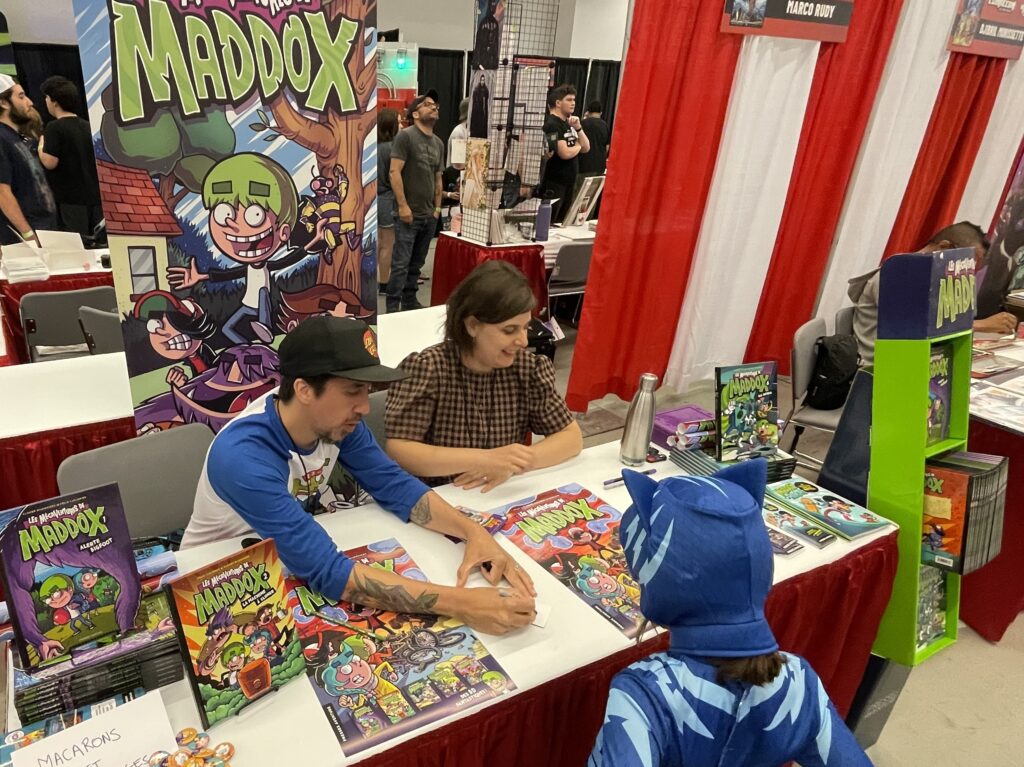 MCAF will be hosting a range of artists signing their books at table #2718. Find their schedules on our social media.
Additionally, tons of other local comic artists will be at their own tables all weekend in Artists' Alley:
2722 – Sacha Lefebvre and Jean-François Laliberté
2724 – Claude DesRosiers and Felix LaFlamme
2726 – Art or Die
2726 – Jessi Tremblay
2728 – April Petchsri
2728 – Patrick Blanchette
2730 – Boum
2732 – Cab
2734 – Olivier Carpentier
2736 – Jeik Dion
BD Zone at FLJM
The MCAF team will also be present at the Festival de Littérature Jeunesse de Montréal to host the BD Zone!
A new proposal from FLJM, the BD Zone will include a workshop on making your own zines with Laurence Dea Dionne, live drawing by Julien Paré-Sorel, and more.
Don't miss this great event for the whole family! FLJM takes place on August 13th at Noël-Spinelli Park
Join the Bédélys Étranger Award Jury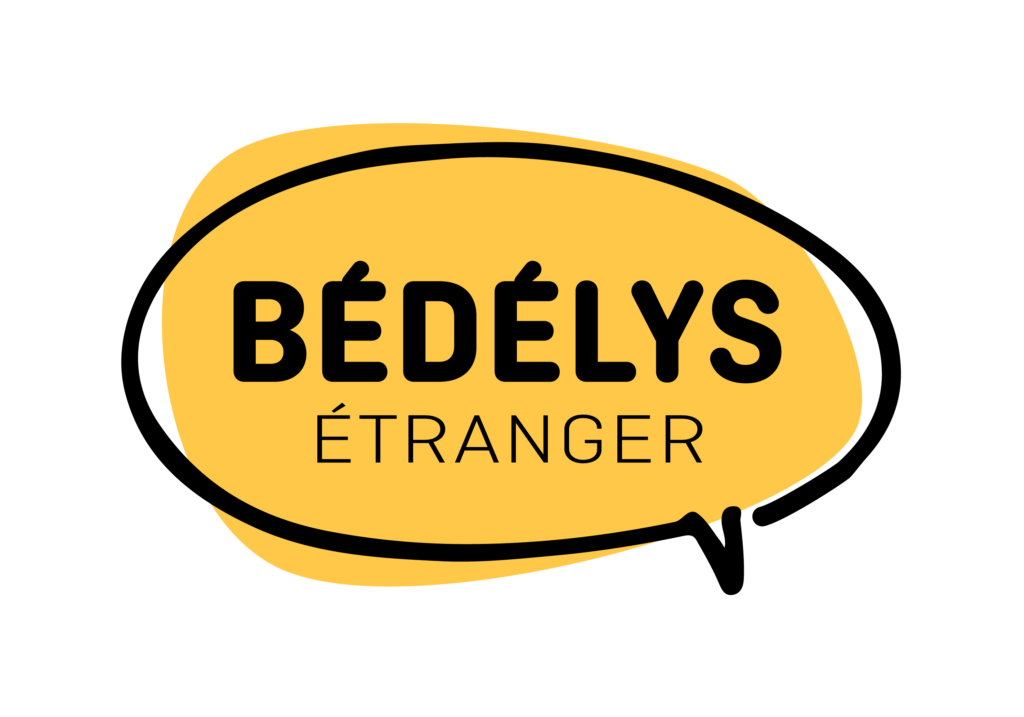 We're looking for new members for the Bédélys Étranger Award Jury.
This award recognizes the best French-language comic strip published outside Quebec. The jury is made up of readers who work mainly in the book trade.
Regardless if you're a librarian, bookseller, publisher or other professional in the world of books, your voice is needed. This is your chance to put your comics reading to good use!
Juror Requirements
Be curious
Reside in Greater Montreal
Be available for group meetings (approx. 1 per month)
Read around 100 comic books per year
Be able to read and discuss the works in French
Memories from MCAF 2023
Starting on July 18, MCAF will begin posting its panels from the 2023 Festival online on its YouTube channel in both English and French.
New videos will be published twice a week throughout the summer, starting with the excellent round-table discussion "Empreintes d'émotions" with Boum, Martin Panchaud and Jean-Louis Tripp.
If, like us, you're feeling a little nostalgic for the wonderful Festival, visit our photo gallery to revisit some of the finest moments from MCAF 2023!