The 9th Edition is on its Way
The 9th annual Montreal Comic Arts Festival will take place from Friday May 22th to Sunday May 24th, 2020, online. Yes that's right this year MCAF will be 100% online. Stay tune for more information !
The Arts in the Spotlight!
You might have heard that comics is "The Ninth Art," but did that ever make you wonder what the others are? Just as the ancient Greeks had their muses of tragedy (Melpomene), comedy (Thalia), and epic poetry (Caliope), our era has its own "official" list of Ten Arts.
Some have been recognized for centuries, such as sculpture (Second), music (Fourth) and literature (Fifth), while others amongst them of these have a decidedly modern slant: as mentioned, you'll find comics in Ninth place, squeezed right between the Eighth Art (media arts, that is to say radio, photography, and TV) and the newest of the bunch, the Tenth Art: video games and multimedia….
Maybe it's not surprising that these three young upstart Arts seem to get along so well. But the reliable classics are definitely as powerful a source of inspiration as ever: architecture (First), visual arts (Third), performing arts (dance, theater, and more, collectively known as the Eighth Art), and of course cinema, the famed Seventh Art; it's not hard to see the immense influence each of these sister arts has had on the youthful Ninth Art of comics, and vice-versa! How many novels, paintings, or films have inspired (or been inspired by) comics? Believe us it goes further and deeper than just the Marvel movies!
So, for the 9th edition of the Montreal Comic Arts Festival, we're shining the spotlight on the Arts and the ways they inspire, intermingle, and interact with our own special favorite, the Ninth Art. Don't miss out!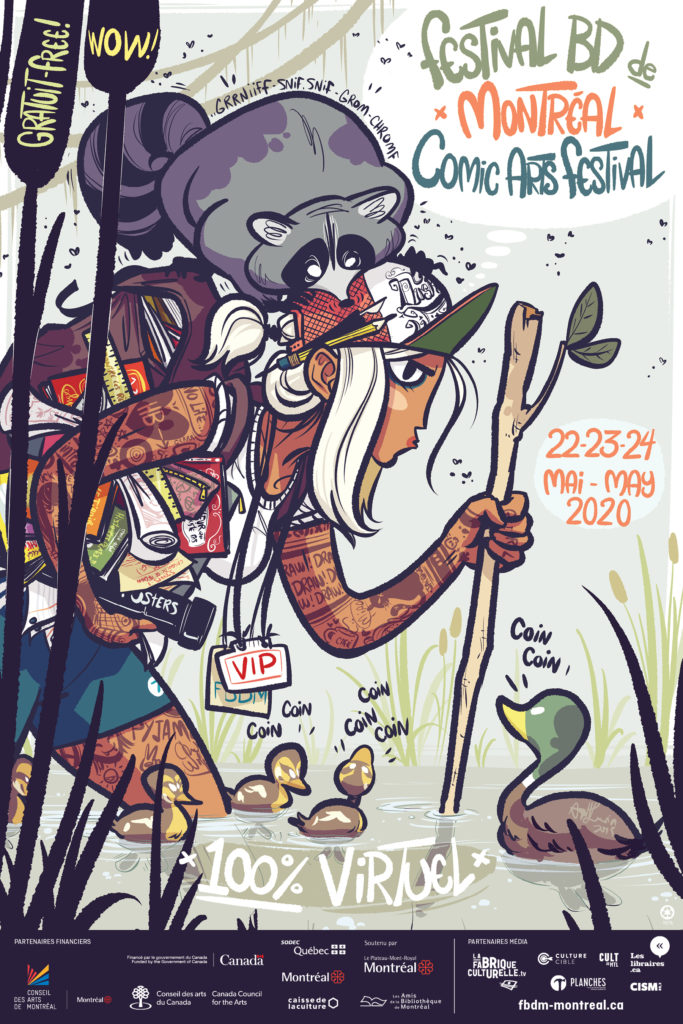 Suggestions, comments?
Thank you all for your participation online during those 3 days. Help us get better by leaving your comments and suggestions in this short survey.