News From MCAF
Hey hey!
You heard that right, we are launching the crowdfunding campaign for X, the latest in MCAF's series of annual anthologies!
X is the second in our series Marvelous Creations And Fables (get it?), published by Presses du FBDM | MCAF Press. This year, to celebrate our 10th anniversary, we invited out contributors to find inspiration in the number 10, and we can definitely say that the results are 10 out of 10! Collecting 20 original tales in a mix of English and French, this anthology is a terrific way to bring the pleasures of the Festival home to your bookshelf!
The book will be available for pre-sales on the La Ruche platform until the end of April. In addition to the book itself you'll be able to score goodies like stationery, tote bags, prints, and other fun surprises from the Montreal Comic Arts Festival.
And the best news? This year MCAF is offering 5 original pieces of artwork, all benefitting the campaign and the Festival! One-of-a-kind originals from Brigitte Archambault, Quesnel, Cab, Francis Desharnais, and Mélanie Leclerc will all be available exclusively on our La Ruche campaign… Don't miss your chance!
For more information and to get your copy of X head on over to our campaign on La Ruche!
---
Call for Volunteers
That's right, because the 10th annual MCAF is going to have some great in-person events alongside our online programming, we need YOUR help! This year the Festival will be setting up shop in a series of pop-up stores throughout the Le-Plateau-Mont-Royal neighborhood, where lovers of comics will be able to check out expos, exhibitors, and more on May 28-30, 2021.
So that means we're going to need a little help from our friends—Lots of help, if we are being honest—in order to set up our booths and tables and to safely welcome our creators and fans, all while carefully respecting any and all health measures, naturally.
So, MCAF needs YOU, for as much or as little time as you can give (as always we are very flexible with our scheduling).
You will soon find out that the MCAF experience is a truly special one… As they say it just takes one time and you'll be hooked (we should know, we all have been for years now)! Come volunteer, celebrate the Festival's first decade, and perhaps become a part of the team for many years to come.
Write us at: volunteers@fbdm-mcaf.ca
---
Coming Up
The 22th Bédélys Awards
You won't want to miss this one! On March 18, 2021, we will be revealing the nominees in all categories for this year's Bédélys Awards: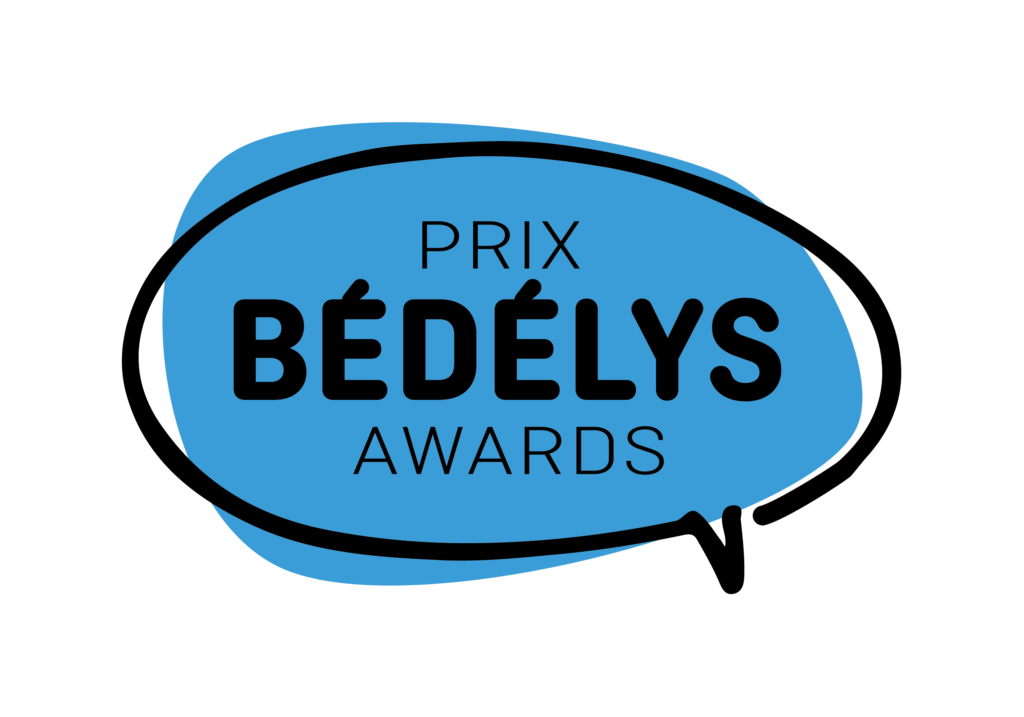 Bédélys International Award (Best French-language comic book published outside of Québec)
Bédélys Youth Award (Best French-language comic book published for an audience of 7-14 years of age)
Bédélys Independent Francophone Awards (Best francophone self-published comic in Quebec)
Bédélys Independent Anglophone Award (Best anglophone self-published comic in Quebec)
Bédélys Québec Award (Best comic book created and published in Quebec)

Be on the look out for more info in the coming weeks on these awards, and while we've got your attention, let's highlight last year's winners one more time:
Sabrina, Nick Drnaso / International Award
Un été d'enfer, Vera Brosgol / Youth Award
Apo, Catherin / Independent Francophone
Stone Fruit, Lee Lai / Independent Anglophone
Les petits garçons, Sophie Bédard / Québec Award
Le Projet Shiatsung, Brigitte Archambault / Special Mention from the Jury
---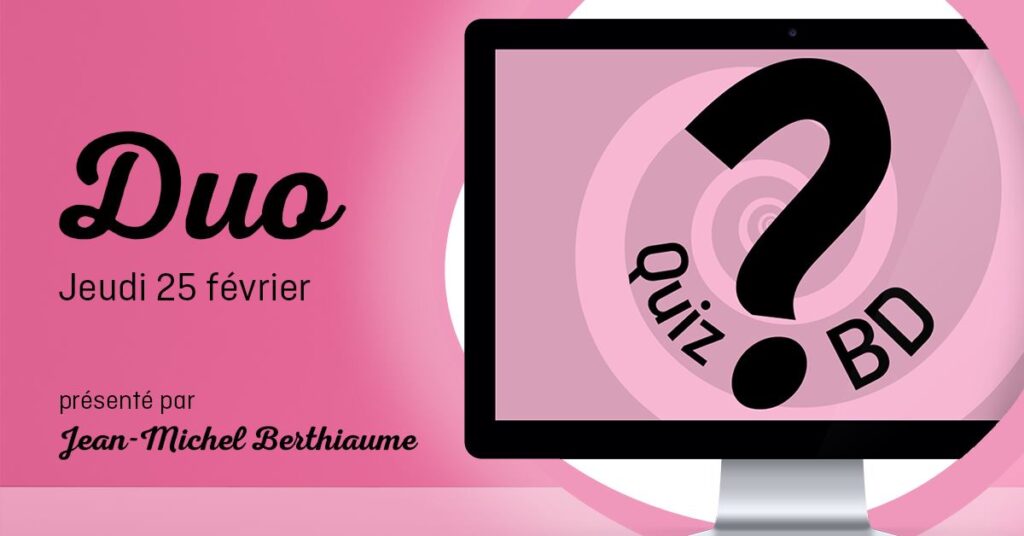 Test Your Comics Knowledge
Our special 10 months of programming continues with the debut of Comics Quiz!
Originally scheduled for February 25, the event has been moved to March 25th, so mark your calendars and get ready from brain teasers, with the special theme of "duos"!
Follow us on Facebook for more info!
---
MCAF Book Club
The International Day of Women may have just passed, but it's ALWAYS a good time to highlight women's work and creativity in all its diversity, so the April 7th edition of the MCAF Book Club is dedicated to Quebec Women in Comics!
And it wasn't easy winnowing our choices down to three, since as we all know that our province has produced such an incredible group of female creators over the years. But since we had to pick, we think this trio does an incredible job not only of highlighting women's stories but also the incredible work of these female authors:
Susceptible, Geneviève Castrée
(Apocalypse, also available in English from Drawn & Quarterly)
Hiver nucléaire, Cab
(Front Froid, also available in English from BOOM! Box)
Nausées Matinales, Boum
(La Pastèque, also available in English as webcomics online)
We invite you to join us on Wednesday April 7th at 7:00pm, live online! You can even eat dinner while you hang out, we won't mind!
Haven't made it to our Book Club yet? Never fear, we won't bite! Everyone is invited, even if you haven't had the chance to read the any or all of the books under discussion. Come hang out, listen in to the discussion, and join in if you feel the inspiration. The MCAF Book Club is presented in French, but everyone of all different language levels is welcome.
As always, entrance is free, so invite your friends!