Onwards to MCAF 2023
Because a festival cannot be organized alone, we wanted to introduce you to the passionate team that is working on the next edition.
In addition to its few employees, the FBDM relies on an Organization Committee composed of competent and dedicated volunteers. We invite you to learn more about those who make our event possible.
Thanks to Boum who made our beautiful portraits
Looking for Volunteers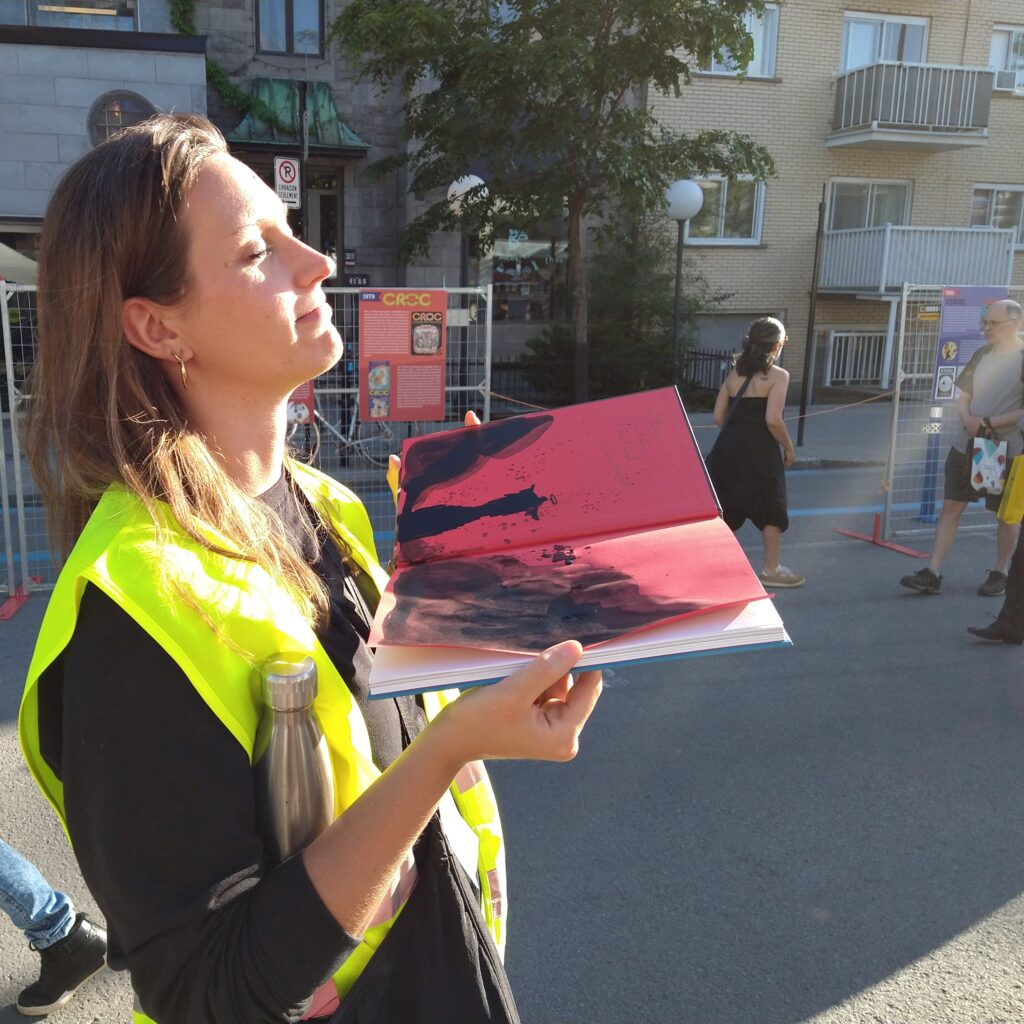 The 12th Montreal Comic Arts Festival will be held from May 26 to 28, 2023 on Saint-Denis Street and we need your help.
We are looking for passionate and enthusiastic people to contribute to the success of MCAF.
Whether it's by welcoming the public and artists, participating in the logistics of the event or selling merchandise, you'll have a front row seat to the festival and the chance to meet other comic arts enthusiasts.
Join our team of volunteers now!
Exhibition De la recherche aux phylactères
The FBDM and the Centre for Interdisciplinary Research on Montréal (CIRM), invite you to the exhibition De la recherche aux phylactères: la vulgarisation scientifique par la bande dessinée.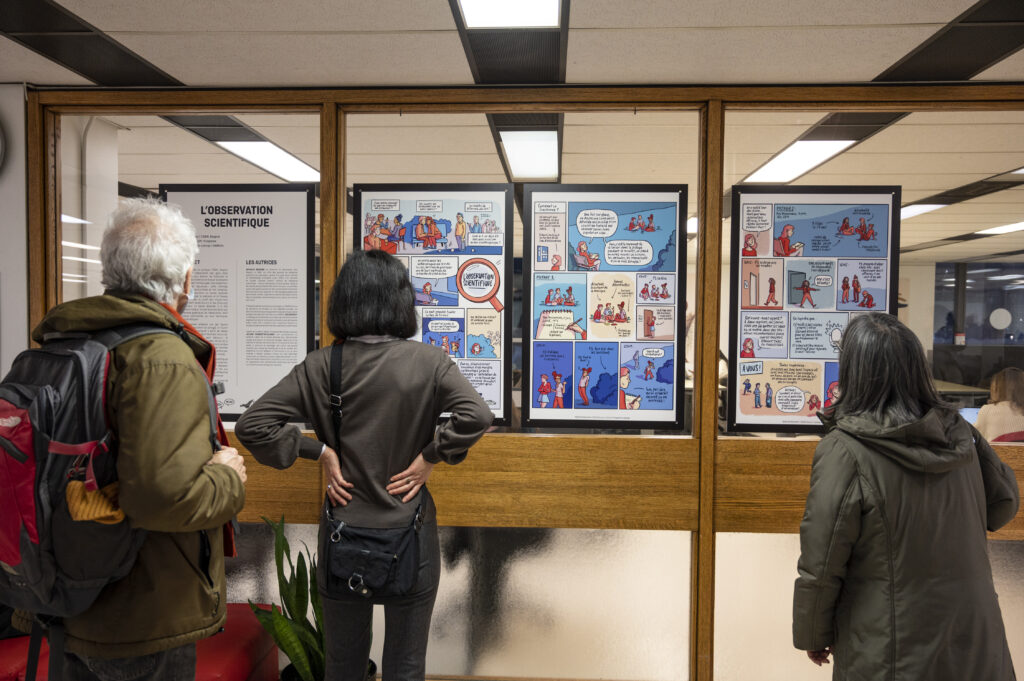 Come and discover ongoing research projects presented through comic arts! The exhibition is the result of a collaboration between CIRM members and comic artists as part of a pairing activity that took place during the Shaking the Foundations conference in October 2021.
Location
Redpath Building
3459 McTavish Street, Montréal
Exhibition presented from February 7 to April 2, 2023
The Next MCAF Book Club
Presented in French
We invite you once again to join us on February 28, to discuss comics under the theme "Seduction".
On the menu
Rien de sérieux, Valérie Boivin
Yves, le roi de la cruise, Luc Bossé & Alexandre Simard