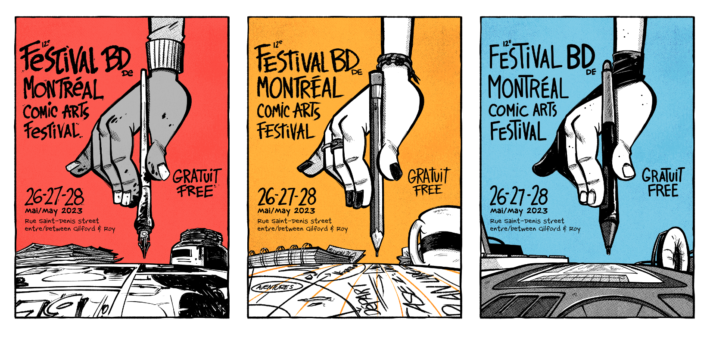 Unveiling of the 2023 Poster
The time has finally come to present the official poster of the 12th edition of MCAF!
This year we asked comic artist Cab (Utown, Hiver nucléaire) to create our new poster. Inspired by this year's theme Creation: from imagination to reality the Montréal artist wanted to capture that magic moment just before the pencil touches the paper.
Not one, not two, but three variations of the poster will be displayed this year to represent how both the script and drawings come to life.
We asked a few questions to the artist to learn more about her creative process.
How did the theme Creation: from imagination to reality lead you to the final versions of the poster? Were your first sketches quite different?

The first sketches were pretty "safe" but the one with the hand quickly stood out. I really wanted to do a graphic design trip more than a drawing one. It was a bit abstract but I liked how the whole concept was set in the space between the tip of the pencil and the paper. If there is no contact between these two things, we can't go from imagination to reality.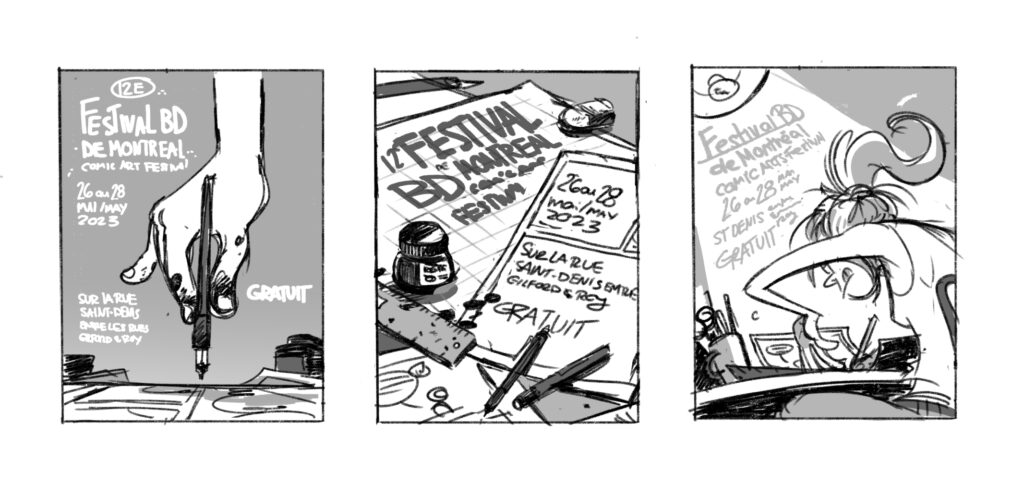 How did you come up with the idea of doing three variations to present the preferred tools of comic artists?

I'm a huge geek when it comes to pencils and pens. I like to watch videos of people inking, I love inking myself and I make it a point to draw by hand whenever I can. The three tools represent the author, the traditional illustrator and digital illustrator or colorist. Many use a combination of the three and I don't know many cartoonists who aren't moved by the feeling of using a new pencil or discovering a new digital brush. There's a bit of magic happening in the brain when we feel the contact between a surface and its tool. To me, the tactile aspect of art is fascinating.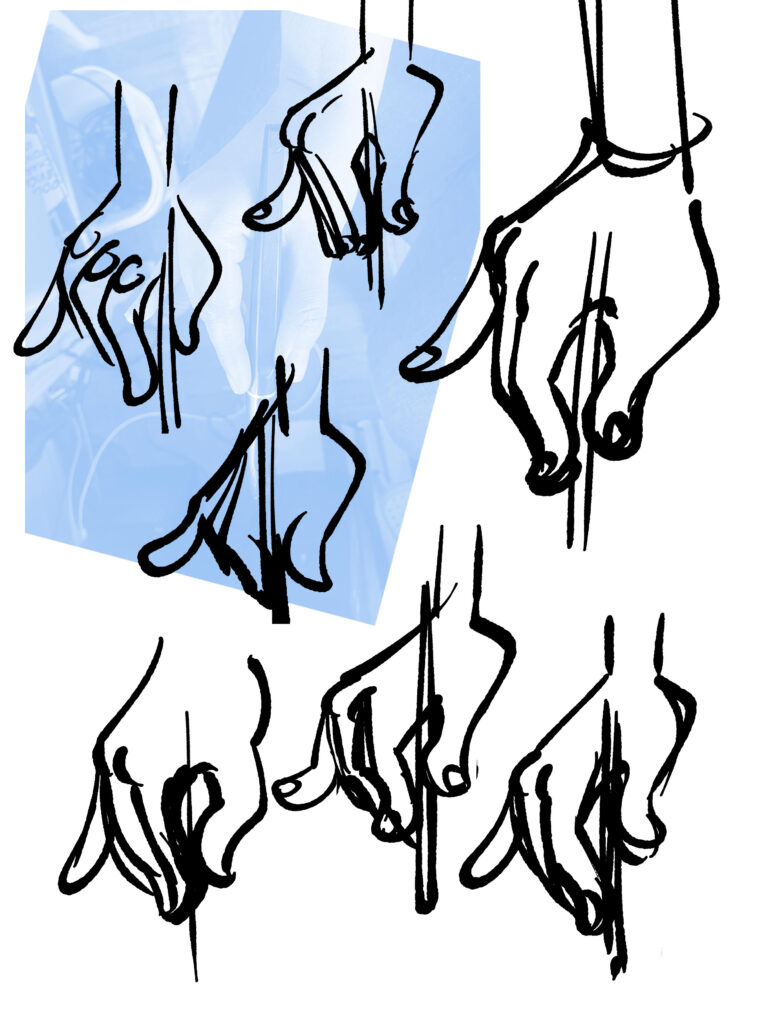 Do you have a preference between the fountain pen, the wooden pencil and the digital pen?

The fountain pen, without a doubt. There are a lot of ways to use black in a drawing but, personally, there is nothing like the feeling of the tip of a pen hitting the paper. Plus, if it's well preserved, a drawing made with chinese ink doesn't deteriorate or only slightly!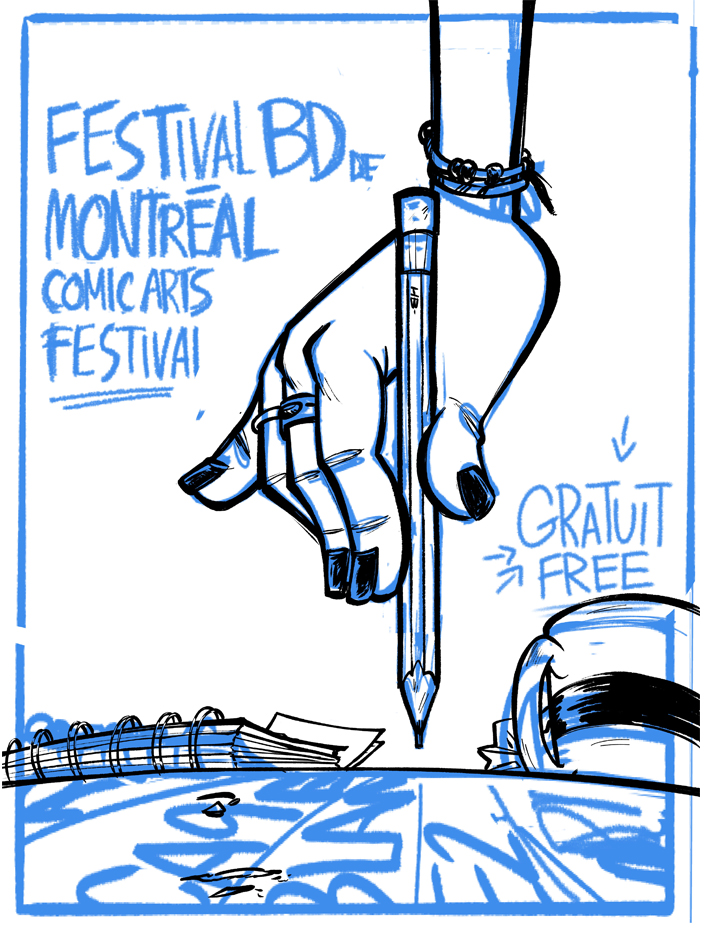 The festival starts May 26, are you looking forward to it?

You bet, I can't wait!