A Month of April Under the Sign of Comics
Help the FBDM Press | MCAF Press to reach their goal of $ 10,000 on La Ruche!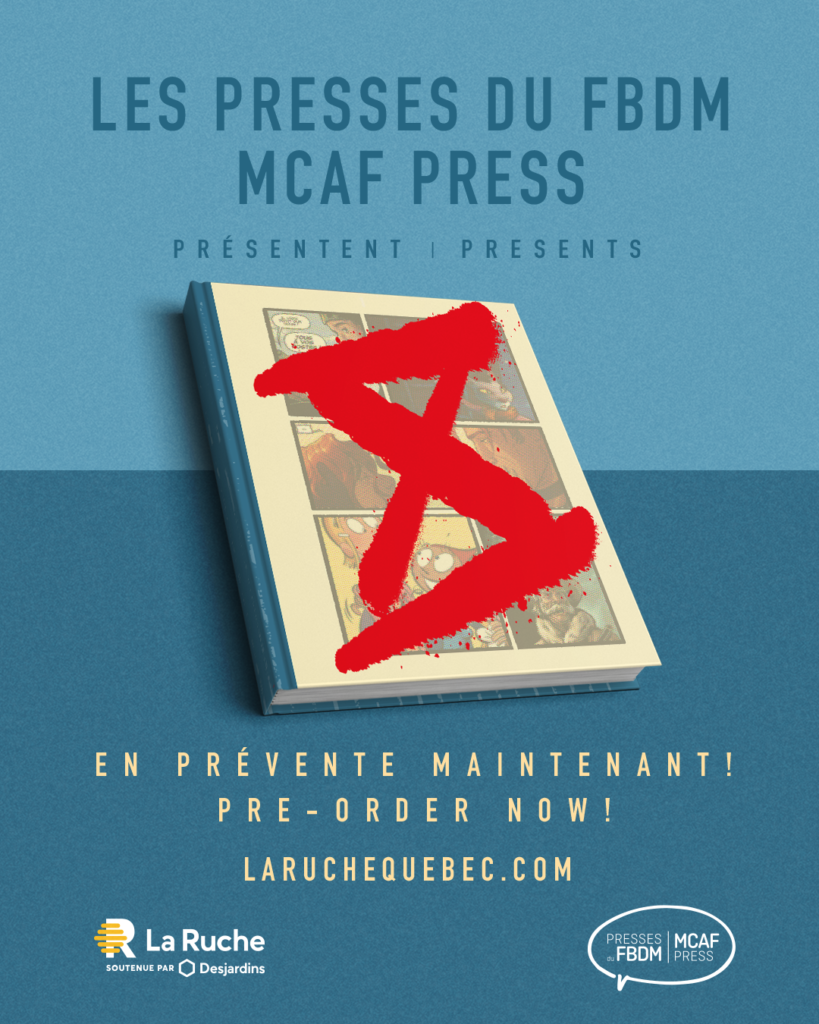 We have some great news to offer you for the crowdfunding campaign.
This week we will be adding two perks to our campaign for X. Offers not to be missed!
An exclusive meeting with Talhí Briones or Jimmy Beaulieu.
Watch a conversation where the artist will draw live. You will receive the numbered print of this unique illustration. 10 places available for each artist.
The e-book version.
For those who have no more space in their library, we will now offer the possibility of purchasing X in digital version.
---
On the Agenda
Travel with our Comic Book Quiz!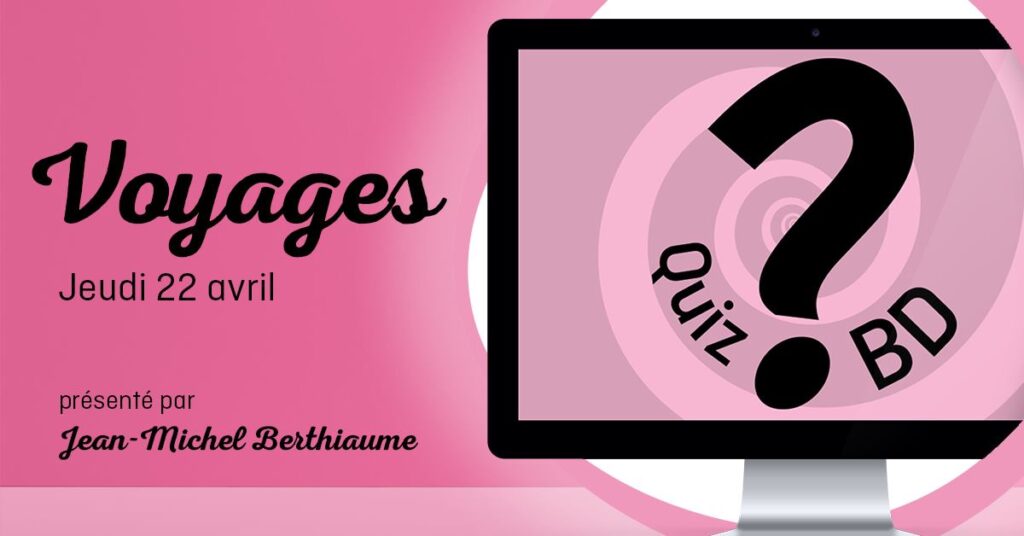 In need of a change of scenery? We have the solution!
The present situation prevents us from traveling and taking off, but fortunately, comics are there to the rescue!
Leave it to us to challenge you, and take part in our "special travel" comic book QUIZ evening on April 22 at 6 pm.
Answer a series of quick questions covering all aspects of travel in comic book, from unusual destinations to famous people walking around.
We will also go from American comics to comics from here, including manga and Franco-Belgian. There will be something for everyone!
Do you know little about comics? Come and have a good time with us anyway, because you could win a prize. We reward participants regardless of their score.
The evening will once again be hosted by the grand master of ceremonies Jean-Michel Berthiaume in French.
---
MCAF Book Club // Bédélys Quebec Finalists
Join us for a new meeting as part of the FBDM Monthly Book Club. In May, we celebrate the finalists for the 22nd Bédélys Québec awards!
These five titles, created by as many very, very talented creators, once again demonstrate the richness of this art in Quebec. We look forward to discussing it and sharing this moment with you.
Get out the drums and trumpets, here they are:
Aliss, Jeik Dion & Patrick Senécal (Front Froid & Éditions Alire)
Bouée , Catherine Lepage (La Pastèque)
Casa Rodéo, Thom (Pow Pow)
C'est comme ça que je disparais, Mirion Malle (Pow Pow)
Temps libre, Mélanie Leclerc (Mécanique Générale)
We invite you to meet on Wednesday May 5 at 7 p.m. for this event presented live from your screen in french, find the link on our Facebook event.
You have never participated in such a club? No problem, the invitation is for you, even if you haven't had the time or the opportunity to read all of the suggested titles. Come listen to what we have to say about these comics, and many more, and join the conversation if you feel like it. These evenings always come with a ton of reading suggestions!
We hope to see many of you there, and don't hesitate to spread the word.
Entrance is absolutely free!