A Busy October
Green, yellow, orange, red… The names of colors that once brought to mind the glorious foliage of autumn are now just as likely to remind us that we're still living in a difficult time, and that there continue to be limitations on our ability to get out with friends and loved ones.
But no matter what zone you are living in, MCAF is still here, always ready to offer up fun activities that can be enjoyed at a distance! There's nothing like a good comic book to take your mind off your troubles, and we've got some fantastic comics events to fill up the long chilly evenings this fall wherever you are.
Bédélys Independent Application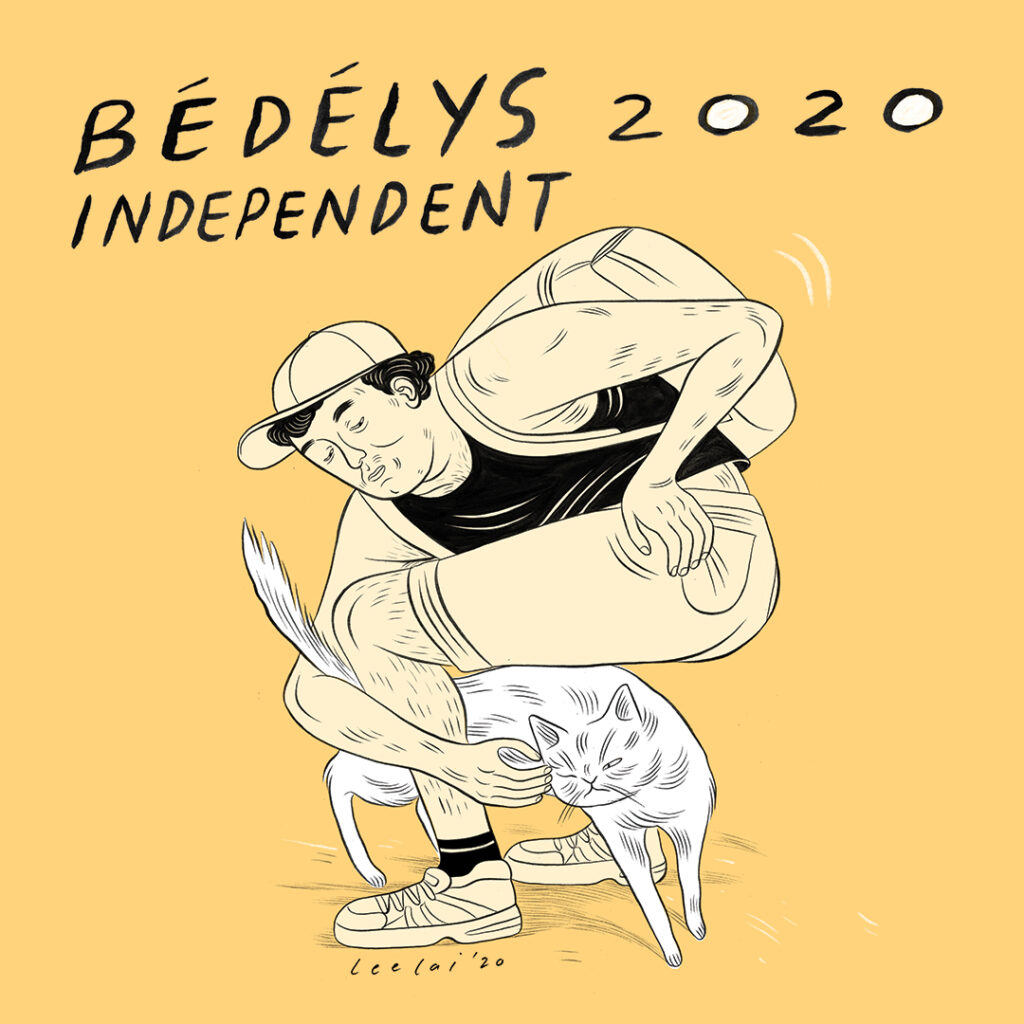 We've started preparing for the 22nd annual Bédélys Awards, which reward the best and brightest comics from here and abroad.
It's time to submit your work for consideration for the Bédélys Independent Awards, a pair of prizes for the best self-published comics created in Quebec, with separate awards for comics published in French and in English. Each award is accompanied by a grant of $1000 and they will share an exhibitor table at next MCAF, furnished by the Montreal Comic Arts Festival.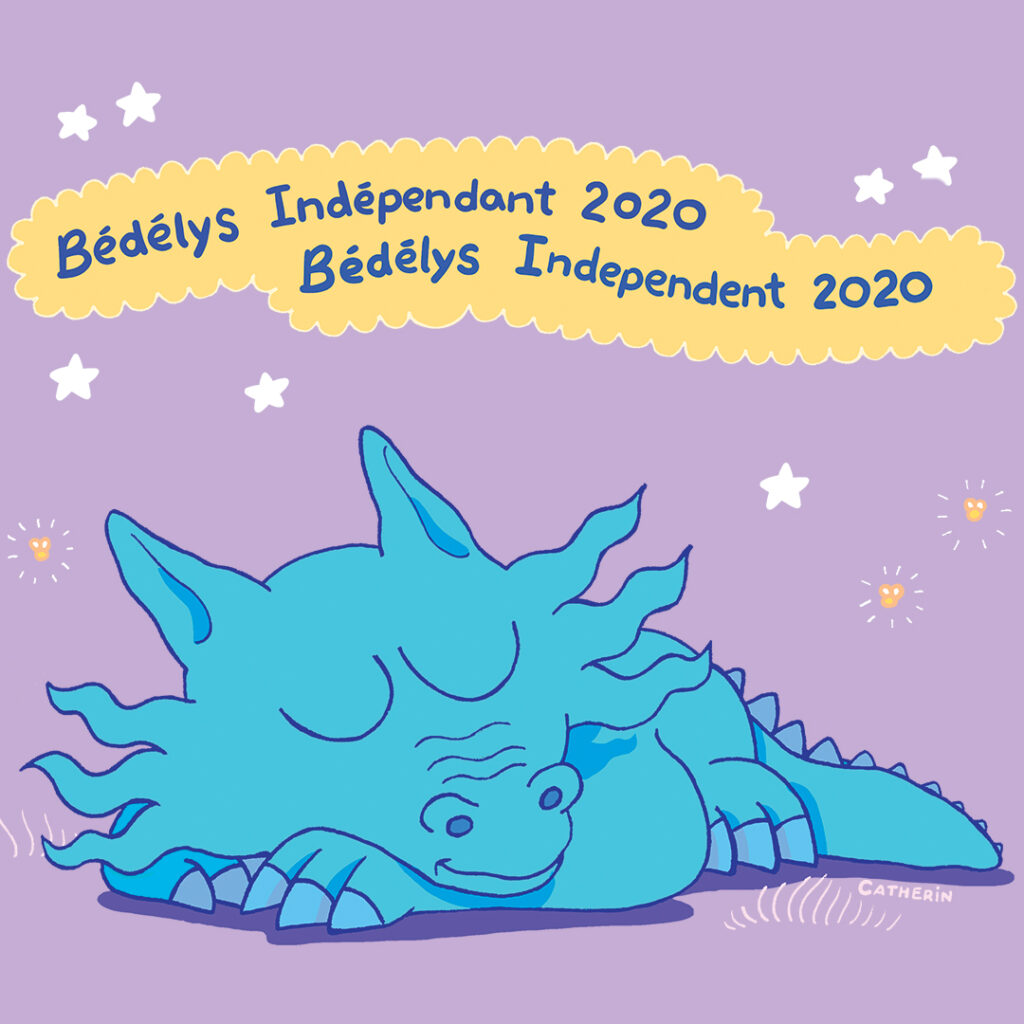 Submit two copies of your comic and include a return address. All submitted comics must have been self-published in Québec in 2020 (whatever the method of distribution). You can send or drop off your application at one of those locations:
MCAF – 6590, Pie-IX Boul., Montreal, H1X 2C6
Planète BD – 4077, Saint-Denis Street, Montreal, H2W 2M7
Pantoute Bookstore – 1100, Saint-Jean Street, Québec, G1R 1S5
The submission deadline is December 15, 2020. We're looking forward to reading your work!
*Depending on the capacity of MCAF to host physical exhibitors in 2021.
Dungeons, Dragons, & Drawings – Season 1, Episode 4
Who would have thought our adventurers would come so far, so fast!
Join heroes Auguste (Laurence Dea Dionne), Maurice (Olivier Carpentier), Madelaine (Anouk) and that evil scoundrel Drakul (Julien Paré-Sorel) in the latest of their intrepid (and at times, unsettling) madventures. Live on our Facebook page on Saturday, November 21st at 7:00pm!
Did you miss one of the earlier episodes! Fear not! Every episode is available to watch on demand online.
Vous n'êtes plus à jour ? Pas de problème ! Revoyez les premiers épisodes.
MCAF is Hiring
The Montreal Comic Arts Festival continues to grow year-after-year, with new events, panels, expositions, and more planned for our 2021 edition, which, by the way, will be our 10th anniversary! The Festival needs your help to make it happen!
MCAF is searching for candidates for two paid, 30-week contract positions:
Programming to Watch (or Re-Watch) Whenever you Want!
New technologies are ever-present in our lives, and feel like they are evolving faster and faster. But how do these new technologies affect the creative process? What can we use these new tool to do? What potential problems do they introduce into creators' practices? And do these new technologies change the very nature of the work?
Listen in on this lively discussion with Julien Paré-Sorel, Francis Desharnais, Mathieu Forget, and Jean-Michel Berthiaume:
Art et nouvelles technologies – French – 52 min
And don't miss the folks from the Squared-Idea studio as they discuss the finer points of comic book-making!
From Idea to Print: Creating your Own Comic – English – 51 min
Find all of our activities from MCAF 202 on our website and our Youtube channel!
MCAF Book Club
November is here, and we're letting our imaginations run wild with a look at three fantastic graphic novels created by some amazing cartoonists and writers!
This month's reading list:
Si on était tome 1, Axelle Lenoir (Front Froid, soon to be released on December 8 in English as What If We Were… from Top Shelf!)
Mémoria (intégrale), Jean-Paul Eid and Claude Paiement (La Pastèque)
Les cousines vampires, Cathon and Alexandre Fontaine Rousseau (Pow Pow, available in English as Vampire Cousins)
No need to have read all three (or any) of the books, we're here to share and discover!
100% free! Presented in French.
Well, that's it for this month! To stay up-to-date on all thing MCAF, follow us on Facebook, Instagram, and subscribe to our email newsletter!
Until next time, happy reading!