24th Bédélys Awards – Bédélys Youth
The Montreal Comic Arts Festival is proud to announce the finalists for the 2023 Bédélys Youth Award.
The Bédélys Youth category rewards the best French-language comic book intended for young people aged 7 to 14.
The works in this category were selected by a jury of readers composed of librarians, booksellers, publishers and professionals working in the book industry.
The winners will be announced on Thursday, May 25, at Livart, during the opening night of the Montreal Comic Arts Festival. The event will be hosted by journalist and host Marie-Louise Arsenault.
Find all the details of the different categories of the Bédélys awards.
The finalists are:
Allergique, Megan Wagner Lloyd, Michelle Mee Nutter (Scholastic)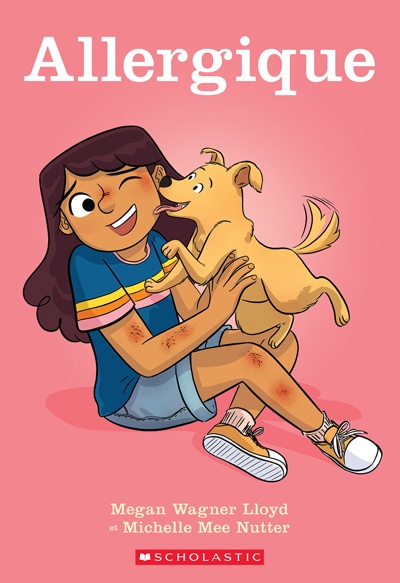 At home, Maggie is the odd one out. Her parents are preoccupied with the new baby they're expecting, and her younger brothers are twins and always in their own world. Maggie thinks a new puppy is the answer, but when she goes to select one on her birthday, she breaks out in hives and rashes. She's severely allergic to anything with fur! Can Maggie outsmart her allergies and find the perfect pet? With illustrations by Michelle Mee Nutter, Megan Wagner Lloyd draws on her own experiences with allergies to tell a heartfelt story of family, friendship, and finding a place to belong.
Megan Wagner Lloyd is the author of the kids' graphic novels ALLERGIC and SQUISHED, co-created with illustrator Michelle Mee Nutter, and the SUPER PANCAKE kids' graphic novel series, co-created with illustrator Abhi Alwar. Megan is also the author of the children's novel HAVEN: A SMALL CAT'S BIG ADVENTURE, the picture book FINDING WILD, illustrated by Abigail Halpin, and several more picture books. She lives with her family in the Washington DC area.

Michelle Mee Nutter is the co-creator, with Megan Wagner Lloyd, of Allergic, an instant bestseller. Michelle graduated with a degree in illustration from the Massachusetts College of Art and Design. Her work has been recognized by the Society of Illustrators, 3×3 Illustration, Creative Quarterly, and more. Michelle lives in Boston.

L'espace d'un instant, Niki Smith (Rue de Sèvres)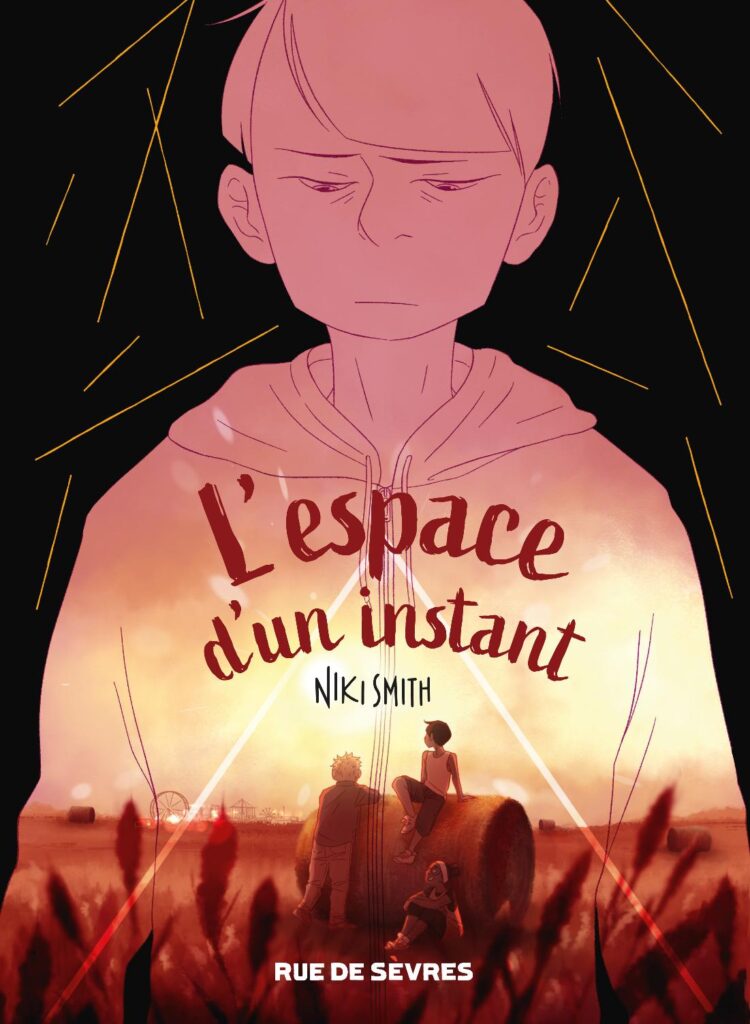 After saving his art teacher from an armed assailant at school, Manuel Soto must deal with Post Traumatic Stress Disorder. To combat his anxiety, he uses the camera on his cell phone to find the anchors that keep him grounded. His days are monotonous and lonely, until he teams up with classmates Sebastian and Caysha for a school project. In their contact, the young schoolboy who discovers the countryside, opens up to the beauty of nature and ends up finding the comfort he needs… A delicate and generous album in which the author finely depicts the feelings of teenagers in this isolated life that rural life imposes on them

Niki Smith is the author/illustrator of The Deep & Dark Blue and is a cartoonist based out of Munich. She is a Lambda Literary Award nominated author for Crossplay, has been digitally published by DC Comics and The Nib, and has contributed to the Lambda Literary Award-winning Beyond anthology.

La cité des secrets, Victoria Ying (Bande d'ados)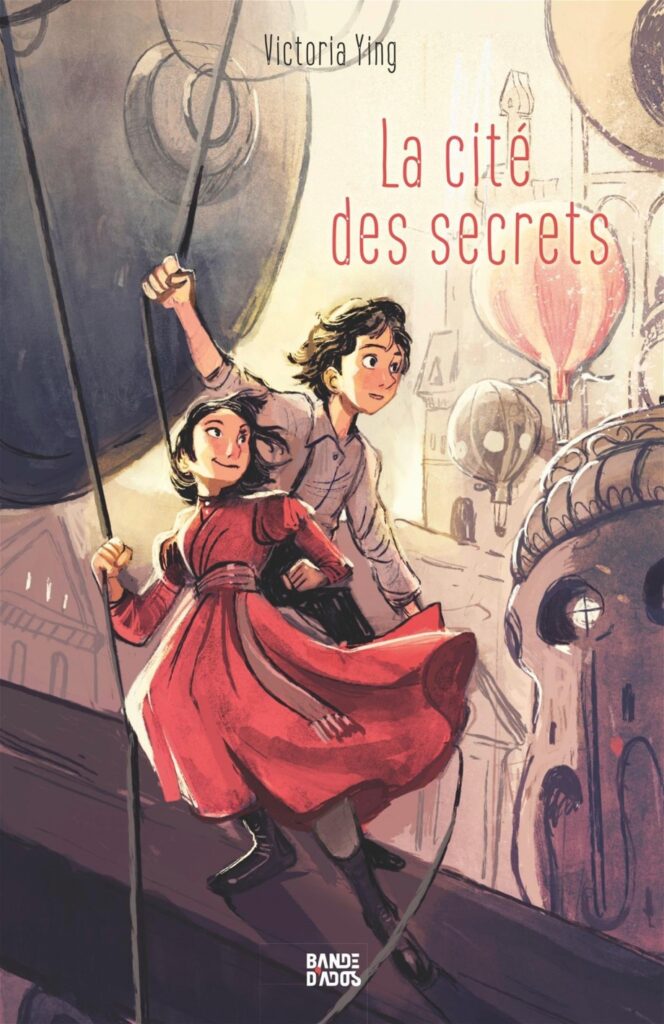 Ever is an orphan, Hannah a rich heiress. Everything opposes them and yet… They will have to join forces to defend their city, the incredible Oskars, threatened by a terrible war from the neighboring nation. Because only they can pierce the mysteries of the city of secrets.
Victoria Ying is a visual development artist who works for Disney and Sony Studios, among others. She has been involved in major films such as Frozen, Tangled, Big Hero 6, Moana, Wreck it Ralph. She also illustrates the new DC graphic novel, Diana: Princess of the Amazons.

La fille venue de la mer, Molly Knox Ostertag (Scholastic)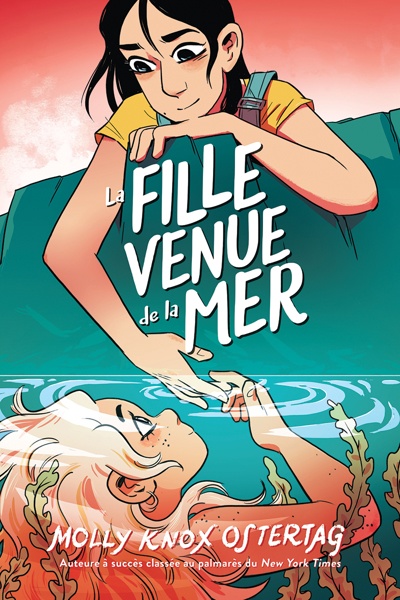 Fifteen-year-old Morgan has a secret: she can't wait to escape the perfect little island where she lives. She's desperate to finish high school and escape her sad divorced mom, her volatile little brother, and worst of all, her great group of friends… who don't understand Morgan at all. Because really, Morgan's biggest secret is that she has a lot of secrets, including the one about wanting to kiss another girl. Then one night, Morgan is saved from drowning by a mysterious girl named Keltie. The two become friends and suddenly life on the island doesn't seem so stifling anymore. But Keltie has some secrets of her own. And as the girls start to fall in love, everything they're each trying to hide will find its way to the surface…whether Morgan is ready or not.

Molly Knox Ostertag is an Igntaz- and Prism-Award winning graphic novelist, 30 Under 30 Forbes scholar, and a writer for children's TV animation. She currently lives in Los Angeles, where she writes for animation. Notably, she wrote the GLAAD-nominated and Peabody Award Winning episode Enchanting Grom Fright for the Owl House. Her middle-grade graphic novel debut, The Witch Boy, came out in 2017 from Scholastic, and is being adapted into a feature film by Netflix. It's followed by the sequel The Hidden Witch in 2018 and NY Times bestseller The Midwinter Witch in 2019. Her latest book, The Girl From The Sea, debuted as a #1 YA Bestseller on June 1, 2021. She is currently serializing a new YA graphic novel, Darkest Night, on her newsletter.

Les sorcières de Brooklyn, Tome 1, Sophie Escabasse (Bande d'ados)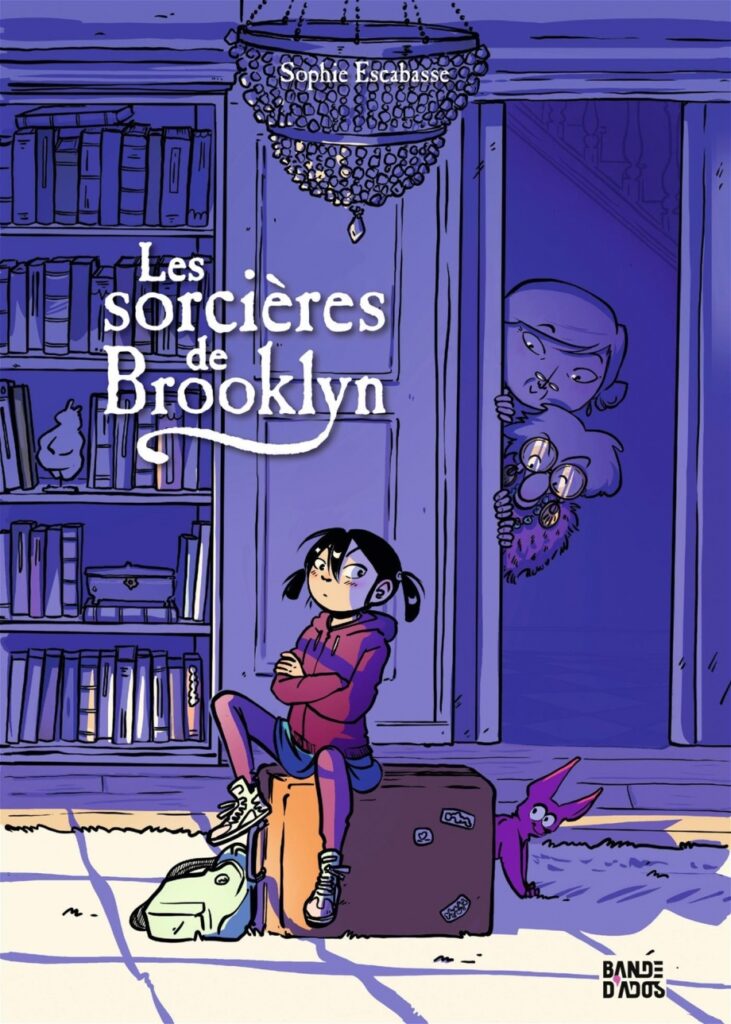 Effie lost her mom. Lost her home. And now she has to live with two strange aunts who she's never met before. Life in Brooklyn takes a strange twist for Effie as she learns more about her family and herself. With new friends who will do whatever they can to be there for her, a cursed pop-star, and her new magically-inclined family — Effie's life is about to get interesting.
Sophie Escabasse is a french illustrator and comic artist. Brooklynite at heart she's now living in the beautiful city of Montreal with her husband, three children and their old, grumpy cat, Terrence.
She is the author of the Best selling graphic novel series the Witches of Brooklyn (published by Random house Graphic). You can also find her illustrations in the middle grade series the Derby Daredevils, by Kit Rosewater.
In her free time, Sophie loves to spend time with her friends and family, make figure pancakes with her kids (Yes, it is an official sport) and talk to her plants.