About Andrina Learmonth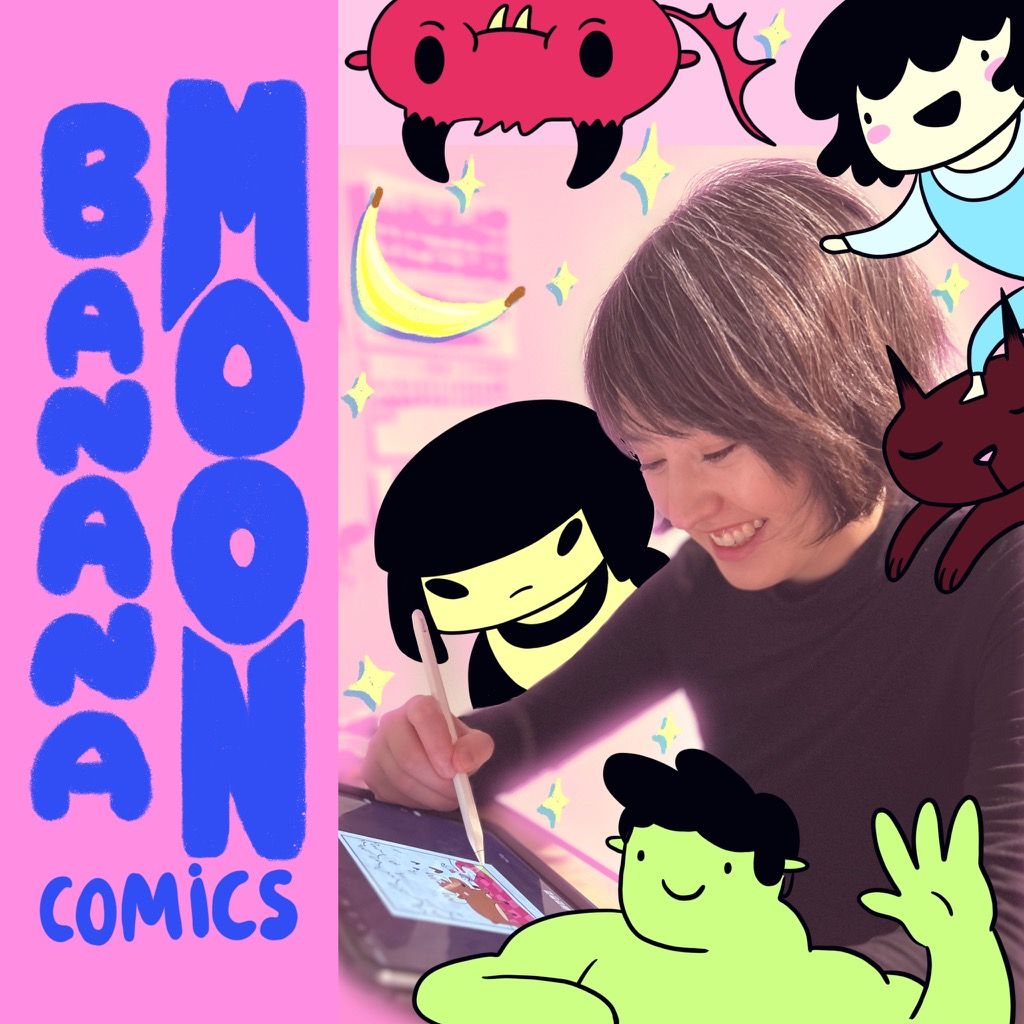 Banana Moon Comics is a web comic created by emerging Canadian cartoonist, Andrina Learmonth. This comic follows Andi, a young girl unafraid of exploring her magical and merciless world, despite the many things that could harm her along the way-most especially her best friend, who has no problem decapitating her at a moments' notice. In the world under the Banana Moon, anything can happen, especially if it's gross or strange.
Books
Banana Moon Comics, webcomic

on the web at the official website, or on Facebook and Instagram.