Bédélys Independent Submissions Now Open
Self-publishing has always been present in the Quebec comics community, whether as part of the development of new talent or as a choice to produce alternative and diverse works.
This is why the Montreal Comic Arts Festival believes in the importance of presenting these artists in its programming and highlighting their work through the Bédélys awards.
Bédélys Independent
The Bédélys Independant Awards (Francophone and Anglophone) recognize the best self-published comics in Quebec. Each of these prizes comes with a $1,000 grant, an original trophy and a table to share at the next Festival.
Selection Criteria
Self-published in French or English in 2022
Quebec resident artist
A print version must exist, webcomics that are not published in print will not be eligible
A jury composed of readers who work in the book industry will evaluate the comics received based on the artistic quality, writing and originality of the work.
Submit Your Application
To participate, you must fill out the online form and submit your work in two copies. You can send or leave an envelope with the name of the Bédélys Awards at one of the following addresses: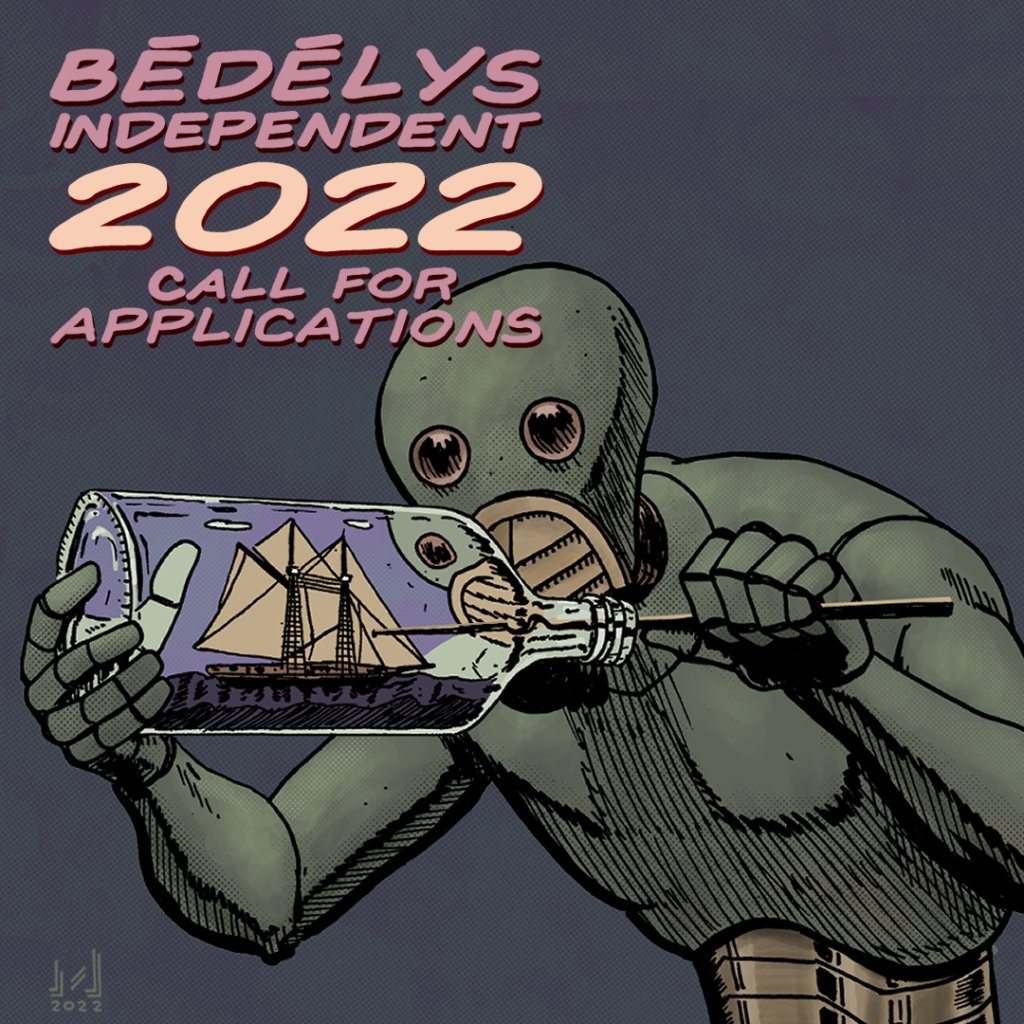 MCAF office – 33 Prince St, local 215-B, Montreal, H3C 2M7
MONTREAL
MCAF office – 33 Prince St, local 215-B, Montreal, H3C 2M7
Planète BD Bookstore – 4077 Saint-Denis St, Montreal, H2W 2M7
Crossover Comics – 3560 Notre-Dame St W, Montreal, H4C 1P4
La Boîte à B.D. – 5555 des Laurentides Blvd, Laval, H7K 2K4
QUÉBEC
Pantoute Bookstore – 1100 Saint-Jean St, Québec, G1R 1S5
You have until Friday, January 6, 2023 to participate.
If you have any questions, please write to bedelys@fbdm-mcaf.ca.
We look forward to reading you!