Conversation : Father Figures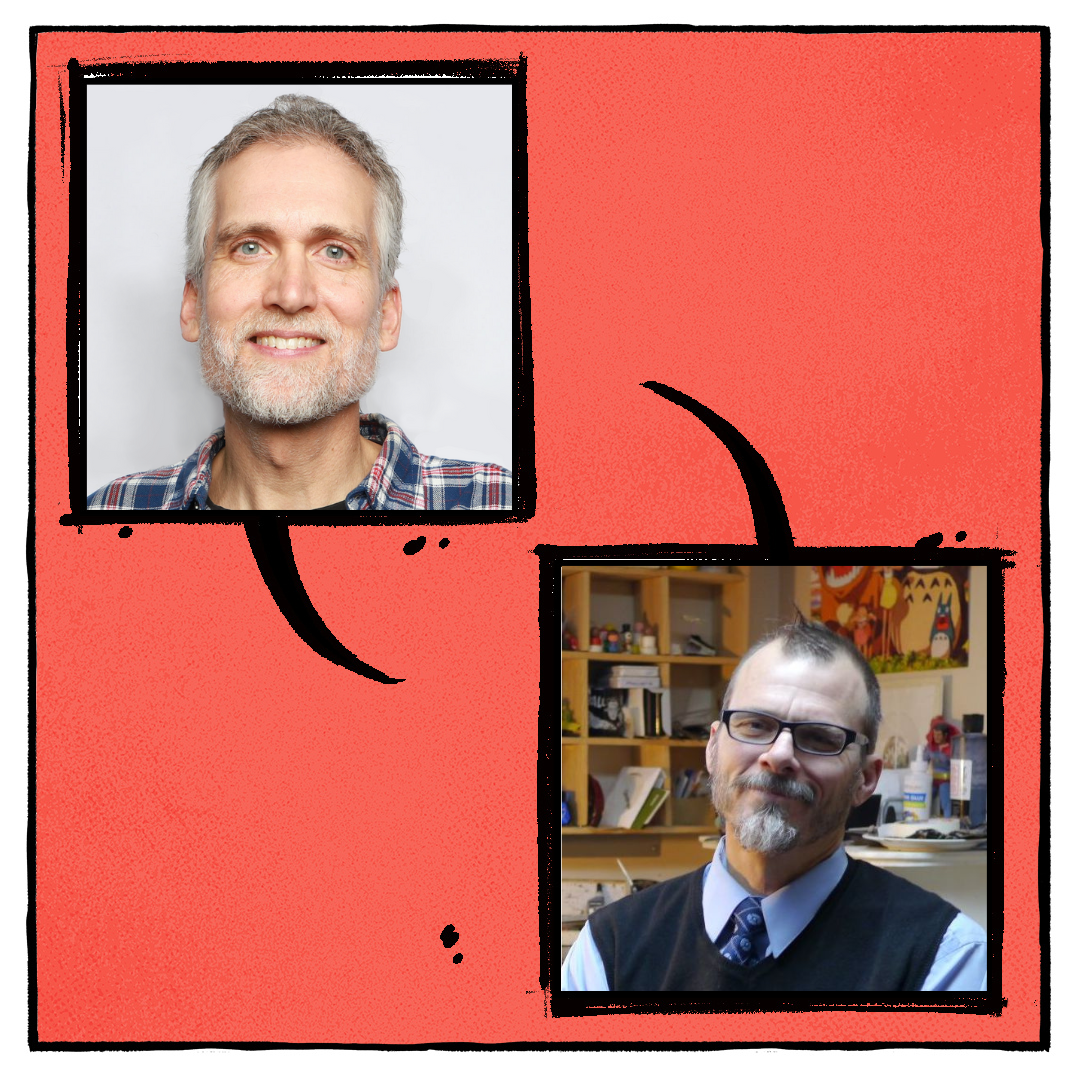 samedi 27 mai 2023
de 14:00 à 15:00
Rendez-vous - E 37

*** Seulement en Anglais ***
Tous publics
Attend a conversation with the creators of Fictional Father, Joe Ollmann and Géant aux pieds d'argile Mark McGuire.

Fictional Father
Caleb is a middle-aged painter with a non-starter career. He also happens to be the only child of one of the world's most famous cartoonists, Jimmi Wyatt. Known for the internationally beloved father and son comic Sonny Side Up, Jimmi made millions drawing saccharine family stories while neglecting his own son. Now sober, Caleb is haunted by his wasted past and struggling to take responsibility for his present before it's too late. His always patient boyfriend, James, is reaching the end of his rope. When Caleb gets the chance to step out from his father's shadow and shape the most public aspect of the family business, he makes every bad decision and watches his life fall apart. Is it too late to repair the harm? Are we forever doomed to make the same mistakes our parents did?

Géant aux pieds d'argile
Set in Montreal's Little Italy neighbourhood, this story of contemporary family issues is a tragicomic meditation on masculinity and the problems that arise from it through a story that impacts three generations. The accumulation of traumas from the past makes family life volatile for Pat and Mathieu. When it is time to be present to care for their families, Pat and Mathieu find it difficult to balance. Their spouses earn more money than they do and are constantly on the road. This means that these forty-somethings have to take on a role that was traditionally reserved for the wife: taking care of the house and the children.
Participant·e·s
Animé par
En présence de