The Winners of the 23rd annual Bédélys Awards
Montreal, May 27, 2022 – The pleasure of getting together and starting the 11th Montreal Comic Arts Festival was palpable at Montreal CoWork last Friday for the 23rd Bédélys Awards.
No less than 27 titles were in the running for the 23rd Bédélys Awards, presented in five categories during the evening. Without further ado, here are the winning comic books:
Bédélys International Award: Écoute, Jolie Marcia, Marcello Quintanilha, Ça et Là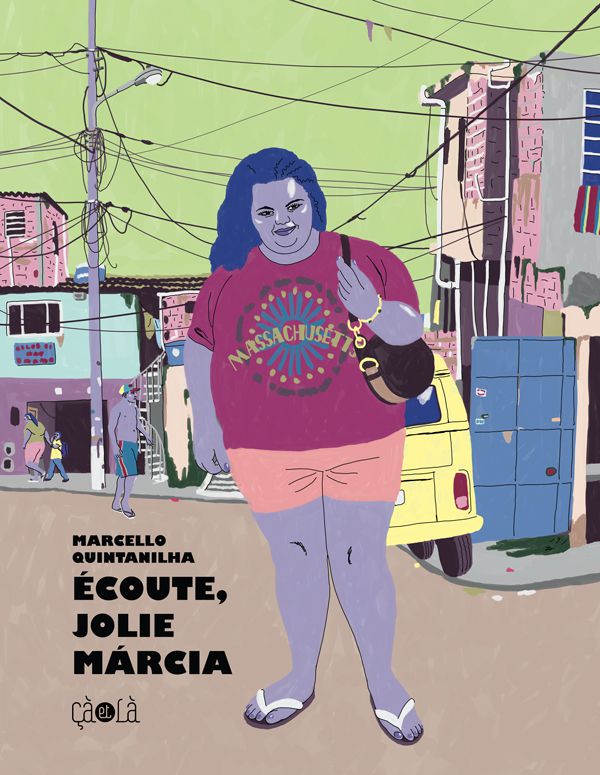 The Bédélys International Award celebrates the best comic book published in French-language outside of Québec. This year, the trophy is offered by the Planéte BD bookstore.
Marcia is a nurse in a hospital near Rio that lives in a favela with her boyfriend Aluisio and her daughter Jaqueline. Jaqueline frequents the local gangs, until the day she is arrested for handling stolen goods.
Écoute, jolie Marcia is a thrilling comic book, with flamboyant colours, by one of the most important authors of the contemporary Brazilian scene. Marcello Quintanilha realizes a new tour de force with this very constructed story where the relations between each of the protagonists are revealed progressively in a suspense led by a master hand.
Marcello Quintanilha is a self-taught Brazilian artist who has been creating comics since 1988. His realistic line earned him several awards in his home country. In Angoulême, he won the Fauve polar in 2016 for his first comic book "Tungstene" and the Fauve d'Or in 2022 for "Écoute, Jolie Marcia".
Bédélys Youth Award: Snapdragon, Kat Leyh, Kinaye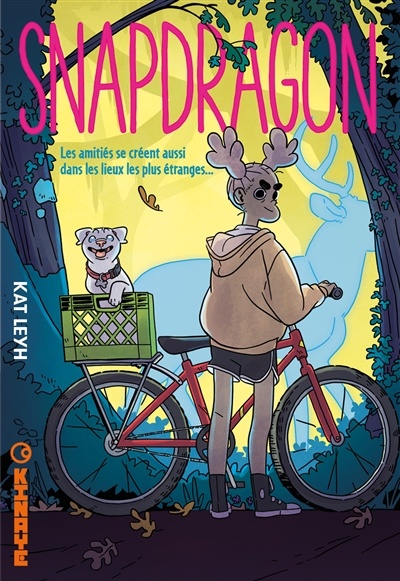 The Bédélys Youth Award recognizes the best French-language comic book for 7 to 14 years old. The jury is composed of young people between the ages of 7 and 14 chosen among regular readers of three Montreal libraries.
There's a witch in the town of Snap. At least, that's what they say. But in reality, Jacks is just an old woman who wears fangs and sells crushed animal skeletons on the Internet… after putting them through a little ritual to calm their spirits. It's creepy, sure, but Snap thinks it's pretty cool too. So they decide to team up and help each other.
Kat Leyh is a Chicago-based writer and artist. She is known for her role as co-author and cover artist for the series "Lumberjanes" and for her queer superhero webcomic "Supercakes."
What the jury thought: The detailed characters are very rich and funny, it is an interesting presentation of magic in the service of everyday life and we really liked the visual presentation, the richness of colors.
Bédélys indépendant francophone: Tuer le peintre, Étienne Poisson et Olivier Robin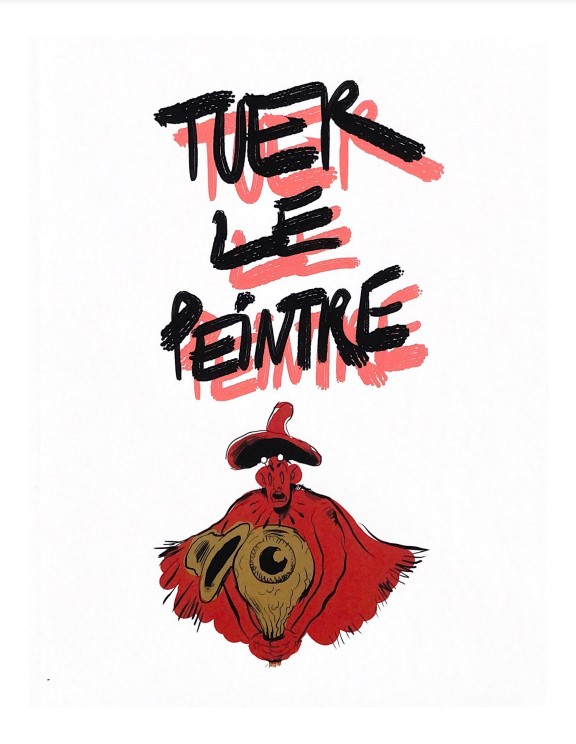 The Bédélys Independent Francophone Award rewards the best self-published francophone comic book created in Quebec. In addition to the traditional trophy, it is accompanied by a $ 1,000 grant and a table for the following Montreal Comic Arts Festival.
Tuer le peintre is a curious western revisited. The colors pay homage to Morris's Lucky Luke and some characters are winks to other artists. Somewhere between historical facts and fantasy, it is a non-linear quest in 70 pages. Perhaps it is even a non-history.
Olivier Robin is a research artist in acoustics/vibration from the University of Sherbrooke. He is passionate about comics and music.Étienne Poisson is an artist, originally from Sherbrooke, who is inspired by cities and urban landscapes. He likes to create in dark places as much for his paintings as for his comics.
Bédélys Independent Anglophone Award: ARC Twenty-Nine #4.1, 4.2, & 4.3, Marc Michaud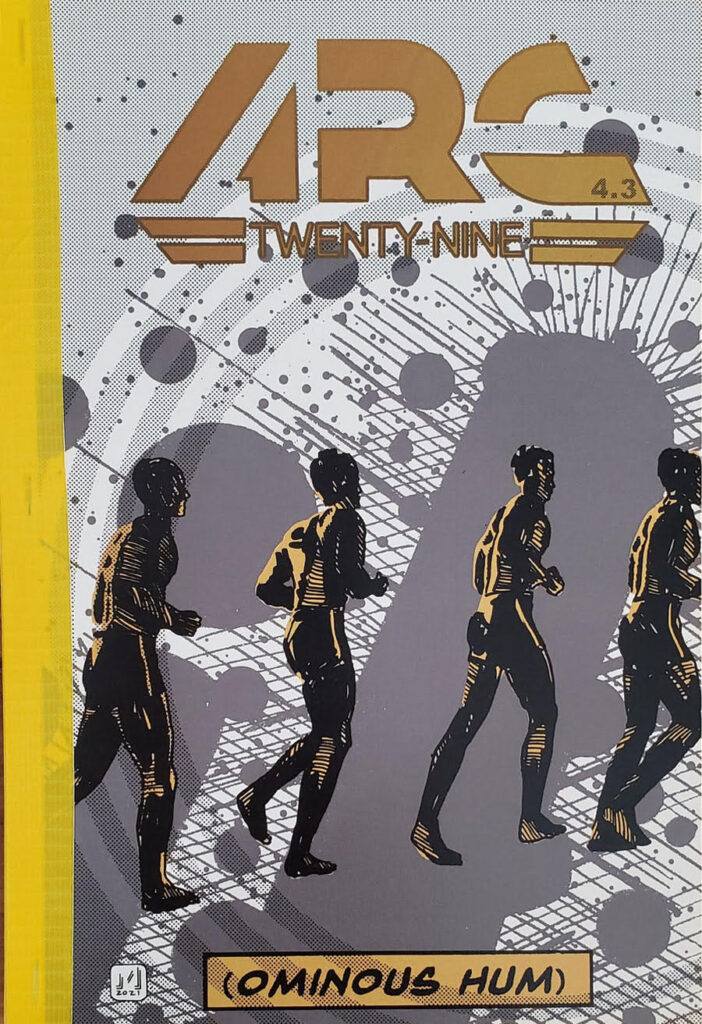 The Bédélys Indépendant Anglophone Award rewards the best self-published anglophone comic book in Quebec. In addition to the traditional trophy, it is accompanied by a $ 1,000 grant and a table for the following Montreal Comic Arts Festival. This year, the Drawn & Quarterly Bookstore is offering the trophy that comes with the award.
ARC 29 tells the story of a young man who inherits a spaceship and accepts his new responsibilities.
Marc Michaud works with his brother Daniel. They draw and tell their own stories that take place in a shared universe. Together but individually, they build and pollinate their respective worlds in interesting and unexpected ways with shared stories, places and characters.
Bédélys Québec Award: Football-Fantaisie, Zviane, Éditions Pow Pow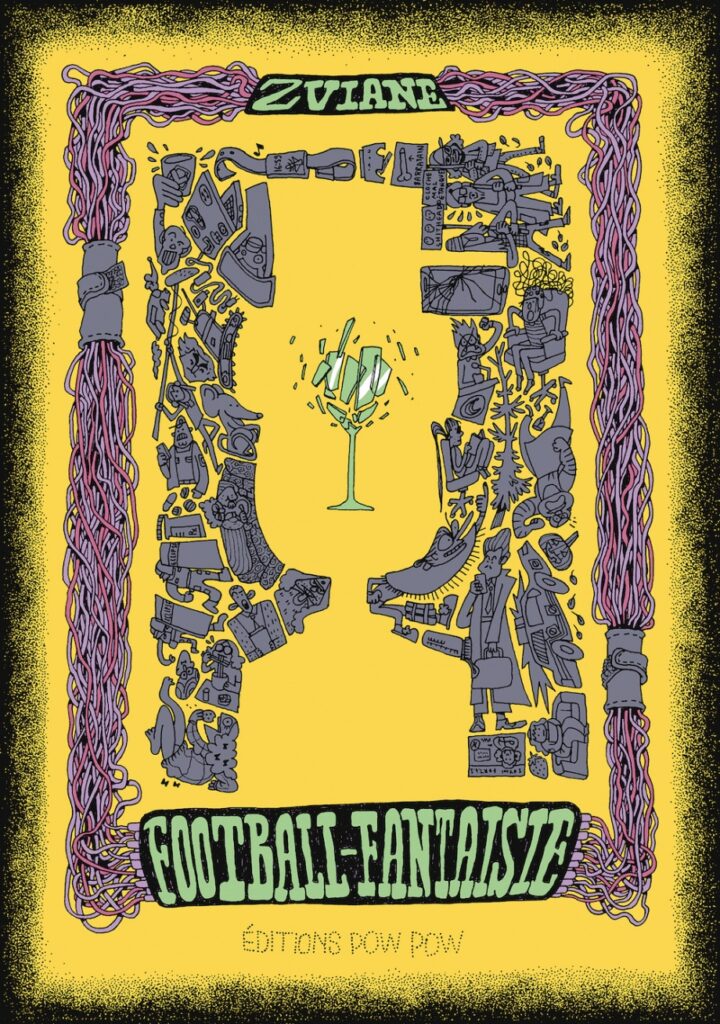 The Bédélys Québec Award recognizes the best comic book produced by an artist based in Québec and published by a Québec publishing house. This year, the prize is presented by the Planète BD bookstore and comes with a $1,000 grant and a trophy.
Frédérique and Annabelle (12 and 6 years old) run away from a mad scientist's laboratory. Ready to do anything to catch them, he launches a killer robot after them! Pew pew pew! They end up in Football-Fantaisie, a small island town in an archipelago just north of the Gaspé Peninsula. But the islanders speak an incomprehensible language! The girls don't understand a thing! Will they manage to get home?
Zviane is a comic book artist and a music composer. She is the creator or co-creator of over a dozen comic books, including Yoyolalala, Le bestiaire des fruits and L'ostie d'chat (with Iris Boudreau). She has also won several awards, including the Glénat Québec Contest twice.
What the jury thought: The jury was collectively blown away by this comic book, written over 7 years. Football-Fantaisie is 100% pure Zviane, the accomplished work of an exceptional artist. It is a science fiction story about human experimentation and the ethical limits of research; a personal story about life, love and friendships that can lead to our downfall; and an allegory about political manipulation. The inventive illustrations cleverly incorporate visual elements from social networks and the pace is breathtaking; it keeps us on the edge of our seat, forcing us to turn the pages, burning to know what happens next.
About MCAF
For the past 11 years, the Montreal Comic Arts Festival has provided a platform for exchanges and encounters between the actors of the comic arts community and their audiences. Through its annual spring event, it promotes Quebec and Canadian comics locally and internationally, while contributing to the development and dissemination of knowledge about the 9th art. MCAF also stimulates and supports for the third year, the creation of the artists of the comic arts here with the Presses du FBDM | MCAF Press. This year MCAF moves to Saint-Denis Street which will be closed to welcome it from Gilford to Roy Streets. For more information, visit fbdm-mcaf.ca.
The Montreal Comic Arts Festival, in collaboration with Le Journal de Montréal, would like to thank its partners for their precious collaboration: SDC Rue Saint-Denis, Canada Council for the Arts, Conseil des arts et des lettres du Québec, Heritage Canada, Conseil des arts de Montréal, Caisse Desjardins du Plateau-Mont-Royal, SODEC, Service de la culture – Ville de Montréal, Emploi Québec and ProChile.
Thanks to Mélanie Leclerc for her magnificent illustration.
Finally, we would like to acknowledge the sustained and dedicated contribution of the MCAF volunteer team, on whom the realization of this major project depends.
About the SDC Saint-Denis Street
A non-profit organization created in 2010 and representing more than 270 members, the Société de Développement Commercial Rue Saint-Denis brings together all the businesses located on Saint-Denis Street from Gilford to Roy. Its mission: to contribute to the evolution, dynamism and attractiveness of Saint-Denis Street as a quality commercial, cultural and tourist destination, in order to make it an exceptional and distinctive living environment. To learn more about the SDC Rue Saint-Denis, visit ruesaintdenis.ca.
-30-
Further Information
MCAF Contact
Johanne Desrochers
General Direction
johanne.desrochers@fbdm-mcaf.ca
Press Agency Rugicomm Contact
Valérie Grig
Community relations and management
valerie@rugicomm.ca