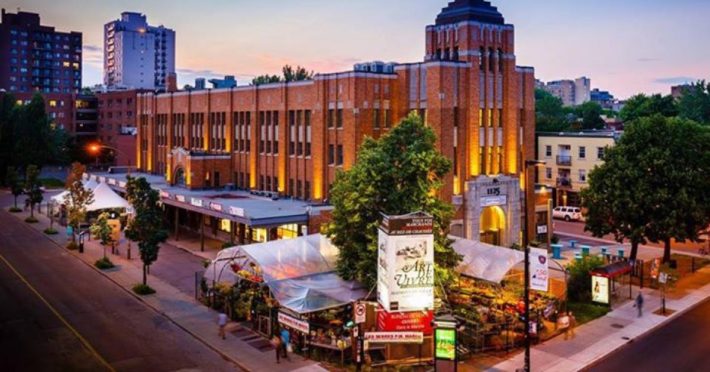 MCAF Exhibitions Still On At Le Marché Saint-Jacques
Until July 1st, discover the exhibitions Montreal in a Balloonand Guy Delisle at Le Marché Saint-Jacques.

Guy Delisle exhibition
Rich, sensitive and surprising, Guy Delisle's work is always exploring society and traveler's life.
Serious with humour, Guy Delisle became a master of comic arts from Schenzen to Hostage.
Montreal in a balloon
Neighborhood in comics an original exhibition by Michel Viau
From Alberic Bourgeois to Michel Rabagliati, discover the architecture of the city and its evolution. Find its streets, neighborhoods, monuments, skyscrapers, balconies and its characteristics exterior staircases proudly represented by Montreal comic artists.
This exhibition is an original idea of ​​Michel Viau, historian of Quebec comic arts.
Where ?


Marché Saint-Jacques
2035 Rue Amherst, Montréal, QC H2L 3L8

When ?
Monday : 9am – 7pm
Tuesday : 9am – 7pm
Wednesday : 9am – 7pm
Thursday : 9am – 7pm
Friday : 9am – 7pm
Saturday: 9am – 6pm
Sunday : 9am – 5pm