Job Offer, Book Club and Comic Arts Reminders
Join the MCAF 2022 Team
The Montreal Comic Arts Festival team is growing and is looking for a programming and logistics manager.
Join us in the preparation and execution of the next festival. This is a great opportunity to contribute to the development of the comic book community in Quebec!
The person hired will be involved in the preparation and realization of the festival's programming. The position is full time with the possibility of telecommuting.
Emploi Québec program.
Deadline to apply: December 1, 2021
Start date: January 2022
To Remember
A Successful First Conference For MCAF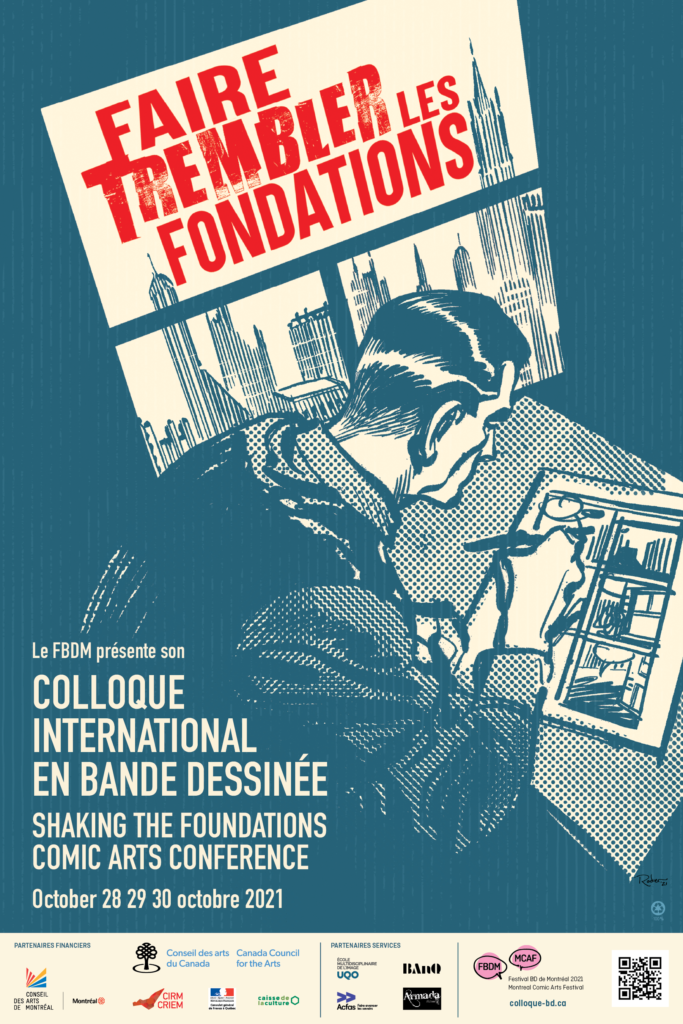 The Montreal Comic Arts Festival (MCAF) and the Centre for Interdisciplinary Research on Montréal (CIRM) of McGill University can definitely say "mission accomplished" following the success of the very first conference in the Festival's history, presented as part of the anniversary program "10 Years, 10 Months of Activities."
An impressive lineup of researchers and creators of the comic arts gathered from October 28 to 30, 2021 at the BAnQ auditorium in Montreal, to participate in research presentations, field experiences and thought-provoking discussions on the conference's theme of "Shaking the Foundations". Read more
Bédélys Independent Awards Submissions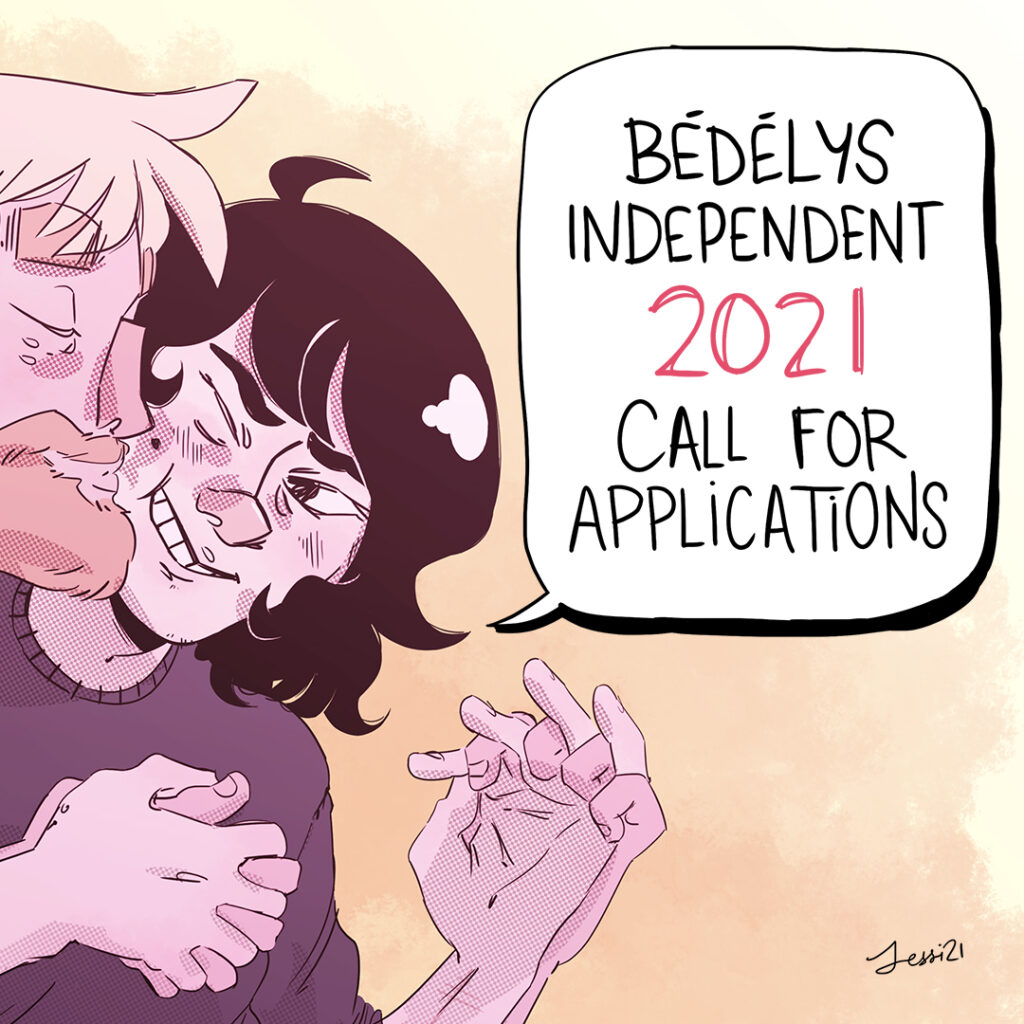 We invite you to submit your projects for consideration for the Bédélys Indépendant Awards.
These 2 prizes are awarded to the year's best self-published comic book in Quebec, one each for work created in French and in English. The prizes include a $1000 grant each!
MCAF Book Club (in French)
For our last meeting of 2021, the MCAF Book Club (Club de lecture FBDM) immerses itself in the work of the great Cathon!
On the program:
Les ananas de la colère / The Pineapples of Wrath (Pow Pow)
La liste des choses qui existent (La Pastèque)
Mimose & Sam (Comme des Géants)
The meeting will take place at the cooperative bookstore, La Livrerie, located in the heart of the Center-Sud district (1376, Ontario East), on Wednesday, November 24 at 7 p.m.