Don't Miss These April Events
The Festival is Fast Approaching!
Don't miss these two important dates for you favorite comic arts festival:
April 14: the unveiling of our official 2022 poster
April 21: the announcement of the full slate of MCAF programming
Keep an eye on our Facebook page!
Two New Comic Arts Exhibitions
The Vibrant Alleys of Italy and Quebec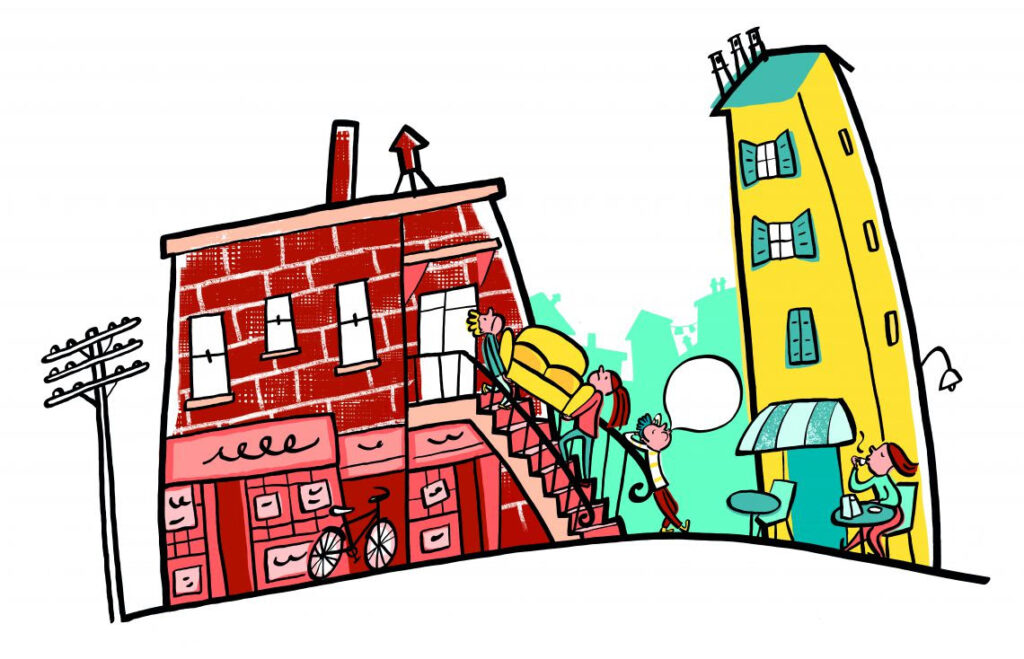 From April 28 to May 31, the collaborative exhibition "Vicoli and Ruelles" will be presented on this side of the Atlantic, at the Institute of Italian Culture of Montreal (1200 Doctor Penfield Avenue).
This beautiful design project is the result of a collaboration between the University of Genoa, the Palazzo Ducale Foundation for Culture, and MCAF.
The show unites twenty-four cartoonists, twelve from Italy and twelve from Quebec, who have created work representing the urban space, a range of visions displaying the differences and similarities in our shared city life!
This is a magnificent exhibition not to be missed.
Henriette Valium : Habuimus papam – Nous avions un pape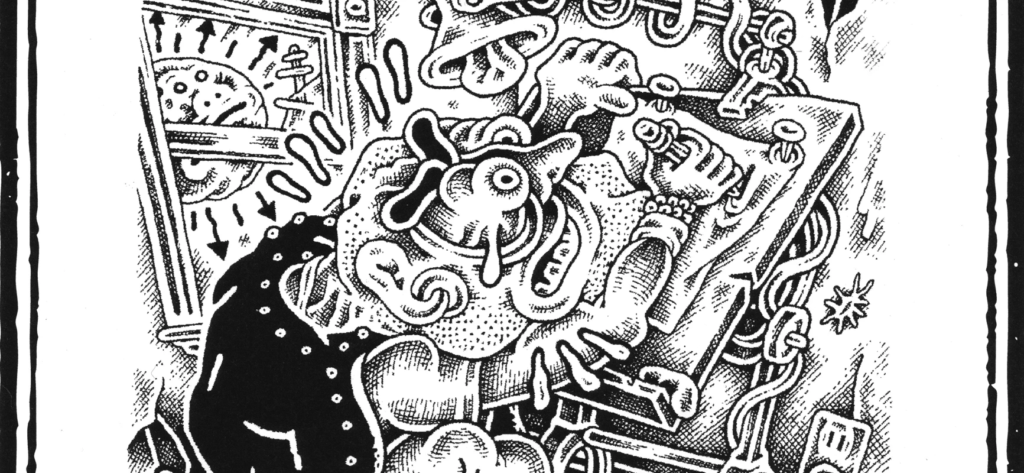 Discover (or rediscover) the universe of multidisciplinary artist Henriette Valium during the exhibition Habuimus papam – Nous avions un pape" ("We Had a Pope"), presented at the Maison de la culture Janine-Sutto from April 26 to May 29.
Comics, video, music and paintings are mixed in this immersion in the work of one of the major figures of the underground movement that emerged in Montreal in the 1980s.
More information on the exhibition
23e Prix Bédélys – Dévoilement des finalistes
The Montreal Comic Arts Festival is proud to announce the finalists for the Bédélys Awards, which will be presented this May at the Festival, taking place for the first time on Saint Denis Street from May 27 to 29.
This year's Bédélys Awards, the 23rd edition, will recognize the best comic books and graphic novels published in Quebec and beyond in 2021.
The finalists in each category were selected by juries composed of booksellers, professionals in the comics arts, and in the case of the Bédélys Youth Award, elementary school students.
Each year the Bédélys Awards reward the best works in the comics medium from Québec and internationally, featuring works with incisive writing and striking artwork.
The winners will be announced at the awards ceremony on May 27th at 7:00pm, at the close of the first day of this year's Festival.
Without further ado, here are the finalists:
Bédélys Québec – Best comic book published in Quebec
( See the video unveiling the Bédélys Québec finalists – video in French)
Football-Fantaisie, Zviane (Pow Pow)
La conquête du cosmos, Alexandre Fontaine Rousseau et Francis Desharnais (Pow Pow)
Le petit astronaute, Jean-Paul Eid (La Pastèque)
Poisson à pattes, Blonk (Pow Pow)
René Lévesque : Quelque chose comme un grand homme, Collectif (Moelle Graphik)
Bédélys Independent Francophone – Best self-published, French-language comic book in Quebec
( See the video unveiling the Bédélys Independent Francophone finalists – video in French)
Le retour, tome 3 : Libération, Francis McNamee et Laurence Dea Dionne
Le temple des dieux fous, François Brisson et Luc Chamberland
Tuer le peintre, Étienne Poisson et Olivier Robin
Bédélys Independent Anglophone – Best self-published, English-language comic book in Quebec
( See the video unveiling the Bédélys Independent Anglophone finalists)
ARC Twenty-Nine #4.1, 4.2 & 4.3, Marc Michaud
RDW – A Tale of Lost Fantasy – VOL 01, Marco Rudy
Misfits: 3 Strips From Hell, Cartoonist Cac
The Seed, Sid Church
Zen and the Ephemeral, Laurence Dea Dionne
Bédélys Youth – Best French-language comic book intended for young people aged 7 to 14
(See the video unveiling the Bédélys Youth finalists – video in French)
Elles T.1 : La nouvelle(s), Kid Toussaint et Aveline Stokart (Lombard)
L'année où je suis devenue ado, Nora Dåsnes (Casterman)
La Ferme Petit Pois T.1 : La nouvelle vie de Jen, Lucy Knisley (Gallimard)
Lightfall T.1 : La dernière flamme, Tim Probert (Gallimard)
Snapdragon, Kat Leyh (Kinaye)
Bédélys International – Best French-language comic book created outside Quebec
(See the video unveiling the Bédélys International finalists – video in French)
Blanc autour, Wilfrid Lupano et Stéphane Fert (Dargaud)
Dessiner encore, Coco (Les Arènes)
Écoute, jolie Márcia, Marcello Quintanilha (Çà et là)
Le grand vide, Léa Murawiec (2024)
Mégafauna, Nicolas Puzenat (Sarbacane)
Radium Girls, Cy (Glénat)
René·e aux bois dormants, Elene Usdin (Sarbacane)
Soleil mécanique, Lukasz Wojciechowski (Çà et là)
Sur la piste, Henry McCausland (Presque Lune)
Vers la tempête, Jean-Sébastien Bérubé (Futuropolis)
The Next MCAF Book Club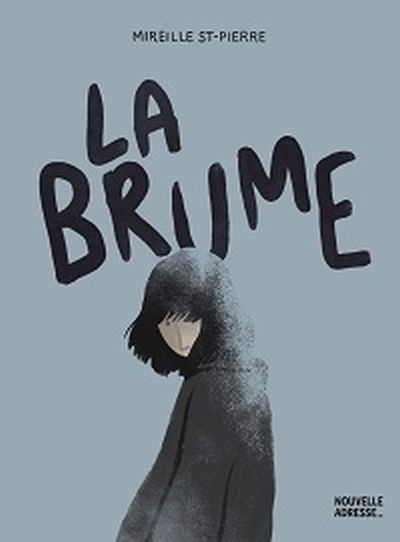 We invite you once again to join us on April 27 on Zoom to discuss comics under the theme "Mental Health". Our books selection:
La Brume, Mireille St-Pierre (Nouvelle Adresse)
Vous avez détruit la beauté du monde, collectif (Moelle Graphique)
Hantée, Shaghayegh Moazzami (Çà et Là)