Back-to-School with MCAF
Look out your window and there's no mistaking it: Fall is here, without a doubt.
So, in this season of back-to-school vibes, MCAF is determined to fill up your days with plenty of fun (and maybe even educational) activities to fill up the long evenings, and all revolving around the world of comic books!
We hope you'll check them out, because it is with the utmost pleasure we present this first batch of autumnal activities. Many thanks to the exceptional creators who have made these events possible.
Until next time!
Dungeons, Dragons, & Drawings – Season 1, Episode 3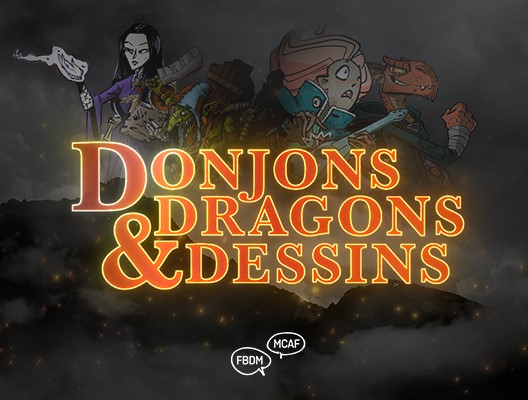 Our new web series Dungeons, Dragons, & Drawings, which premiered at last May's Festival, has been such a big success that we're already releasing our third episode! What a pleasant surprise that the ongoing exploits of Auguste, Madelaine, Maurice, and the evil Drakul would be this popular!
Join us on Saturday, September 19th at 7pm to bask in the creative powers of cartoonists Laurence Dea Dionne, Olivier Carpentier, and Anouk live on our Facebook page!
Presented in French.
RSVP for the event
> Watch Episode 1 <
> Watch Episode 2 <
Support the Festival and Discover Great Comics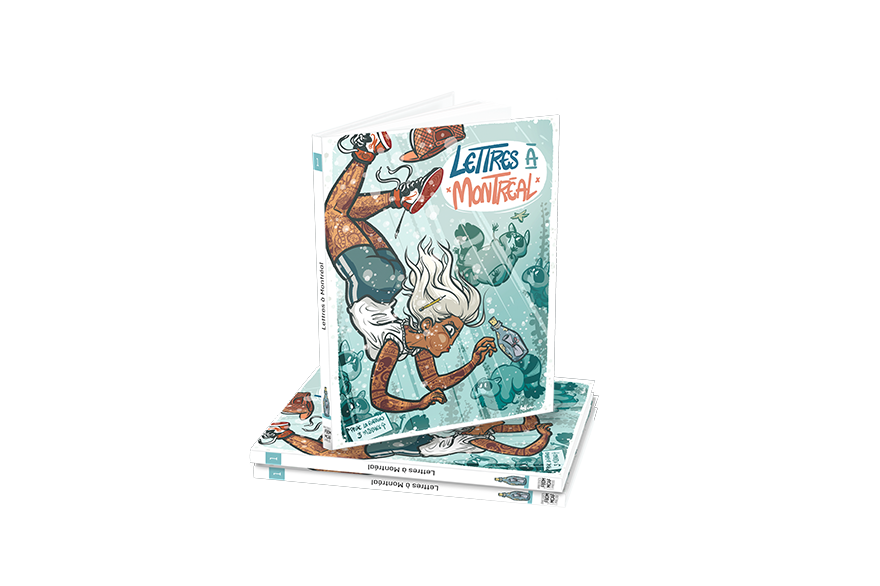 Did you know that the Festival now has its own publishing house? 2020 saw the formation of Presses du FBDM| MCAF Press and the publication of our first annual anthology, Lettres à Montréal, a collection of 23 original tales about our fair city created by 27 creators from here and beyond! You'll find Letters to Monteral in our new online shop, along with our earlier collaborations like Rues de Montréal (soon to be in its third printing!) and Montréal-Lyon.
Plus, you can now pick up your copy of Letters to Montreal in local independent bookstores and comic shops, including Crossover Comics, Librairie Drawn & Quarterly, Librairie Z, and Planète BD.
Programming to Watch (or Re-Watch) Whenever you Want!

Did you miss a panel during our three days of live broadcasts from this year's Festival? Well you're in luck!
You can find all of MCAF 2020's activities, panels, workshops, and round-table discussions online on our Youtube channel.
Not sure where to start? Maybe check out this engaging discussion between editors and creators about what makes for a great graphic novel, featuring Andrew Benteau, David Daneman and Tracy Hurren and moderated by Ian McGillis.
What ingredients make for a successful graphic novel? – English – 52 min
Or perhaps this spirited meeting of the minds on creating a comic series for kids, with creators Claude Desrosiers, Jean-François LaLiberté, Frédéric Antoine, Maryse Dubuc? Hosted by Catherine Emmanuel Brunet.
Création de série en BD jeunesse – French – 59 min
See the rest of our fall activities in the next issue of our newsletter.
Until then, happy reading and watching!