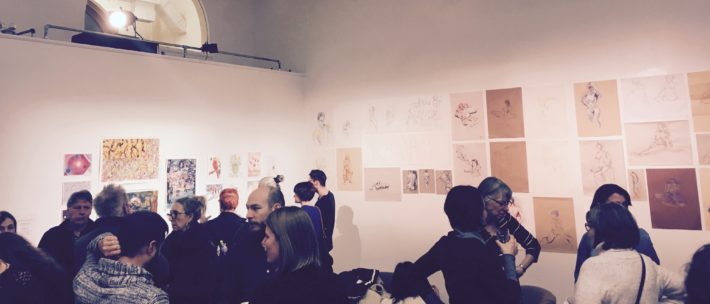 Call for Entries – Comics and the Arts Exposition
The Art Neuf Gallery will be working with the Montreal Comic Arts Festival to install and display an exposition to celebrate May, Comic Arts Month.
Working with the theme of "Comics and the Arts," MCAF is accepting ideas for an exposition of up to a dozen pieces of art.
The project can be realized by an individual or a team, and is accompanied by a grant of $1,500.
The exhibition will take place at Art Neuf Gallery in Park La Fontaine from May 1st to May 31st.
To apply, please send a one-page description of your project along with an artist's statement and portfolio to info@fbdm-mcaf.ca.
Applications must be received by January 15, 2020.