About Ivan Riabchyi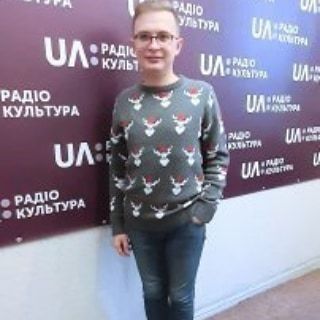 Ivan Riabchyi (born 1978) is a writer, a translator and a publisher.
As a translator, he translated into ukrainian works of Michel Houellebecq, Anatole France, Henry Bauchau, Hergé, Eric-Emmanuel Schmitt, Patrick Modiano, Jean-Luc Outers, Caroline Lamarche, Hervé Guibert, and many others. In 2015 he was among participants of the Fellowship Program of BIEF (Paris). In 2016 he received the Maksym Rylsky Prize of the Government of Ukraine for the best literary translation. In 2016, 2017 and 2020 he received the Embassy of France's "Skovoroda" Prize for his translation work.

He is a member of the European Association of Journalistes (Bruxelles) and of Belgium's Francophone PEN-CLUB. He is also the founder and director of Pinzel Publishing (since 2016). Since 2018 he is the agent and representative of Eric-Emmanuel Schmitt in Ukraine. He translated a lot of plays of French, Belgian and Swiss theatre authors, and is one of the most known Ukrainian translators and kulturtragers.