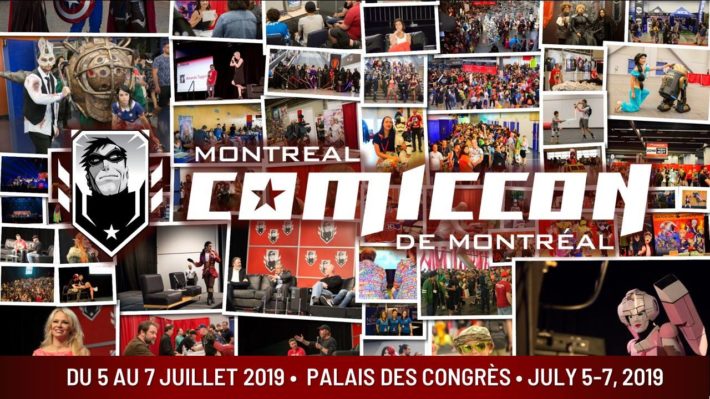 Montreal Comiccon
5 July 2019 12:00 - 18:00
Montreal Comiccon is a pop-culture fan convention that showcases artists and products from entertainment genres like: Sci-fi, Horror, Anime, Gaming in all its forms, and, of course, bande dessinée and comic books. It features a large array of exhibits with several companies demonstrating their wares and a few vehicles or set pieces from film or television are on display, a shopping experience like no other, aimed at fans that are looking for games, T-Shirts, comics, toys, statues, replicas and more collector items.
Fans have the opportunity come to meet their favorite creators from the world of comics and BD, get their autographs, buy a sketch or thank them for their work. Additionally, one of the biggest draws, fans get to meet the personalities behind their favorite TV shows and movies. Celebrities participate in autograph sessions, photo opportunities and appear on stages that accommodate between 700 and 3000 fans.
Fans are encouraged (but not obliged) to come dressed as their favorite pop culture characters, be they from movies, TV, video games or comics. It culminates at the Masquerade, the big costuming competition that brings in judges from across the globe, over 60 competitors, and close to 3000 fans to cheer them on when they hit the big stage.
Over the course of three days, fans are treated to over 100 different panel discussions and workshops that help further promote comics, costuming, gaming and pop culture in general. A gaming zone for fans to discover new game demos, participate in tourneys or simply enjoy some free-play. Video games are feature for both indie games and AAA studios with demos and tournaments. Screenings for short and feature films are presented that include fans films, as well as independent and studio productions.