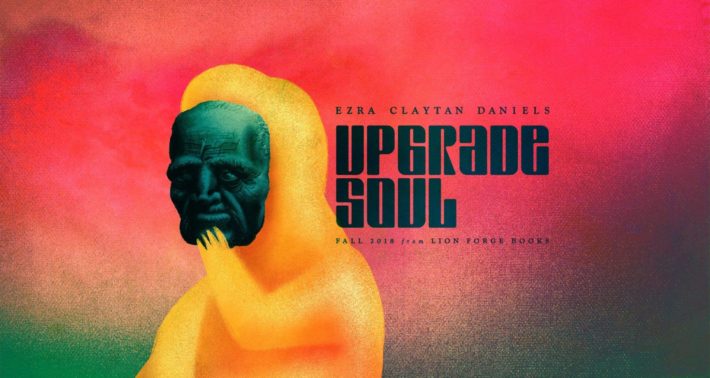 Graphic Novel Book Club: Upgrade Soul
22 May 2019 19:00 - 21:00
La petite librairie Drawn & Quarterly
176 Rue Bernard O, Montréal, QC H2T 2K2
Each month we host a Graphic Novel Book Club meeting, open to all, during which we hang out and informally discuss a featured graphic novel.
Our pick for MAY is Upgrade Soul by Ezra Claytan Daniels.
We will meet at La Petite Librairie Drawn & Quarterly (176 Rue Bernard Ouest) on Tuesday April 30th at 7 p.m. The discussion will be hosted by Children's Coordinator Kennedy Rooke. Join us for refreshments and collective insights!
Upgrade Soul follows Hang and Molly Nonnar as they undergo a risky, experimental procedure that hopes to revivify subjects and prolong life expectancy by filtering toxins from their body; however, they soon realize their hopes for youth are dashed by terrifying results.
***We are offering a 20% discount on UPGRADE SOUL from now until the meeting date!***
♥ Please email events@drawnandquarterly.com if you have any accessibility needs we can accommodate (for example, saving you a seat if you have mobility needs) for you to be able to enjoy our events, worry-free, and feel free to contact us for any concerns you may have ♥