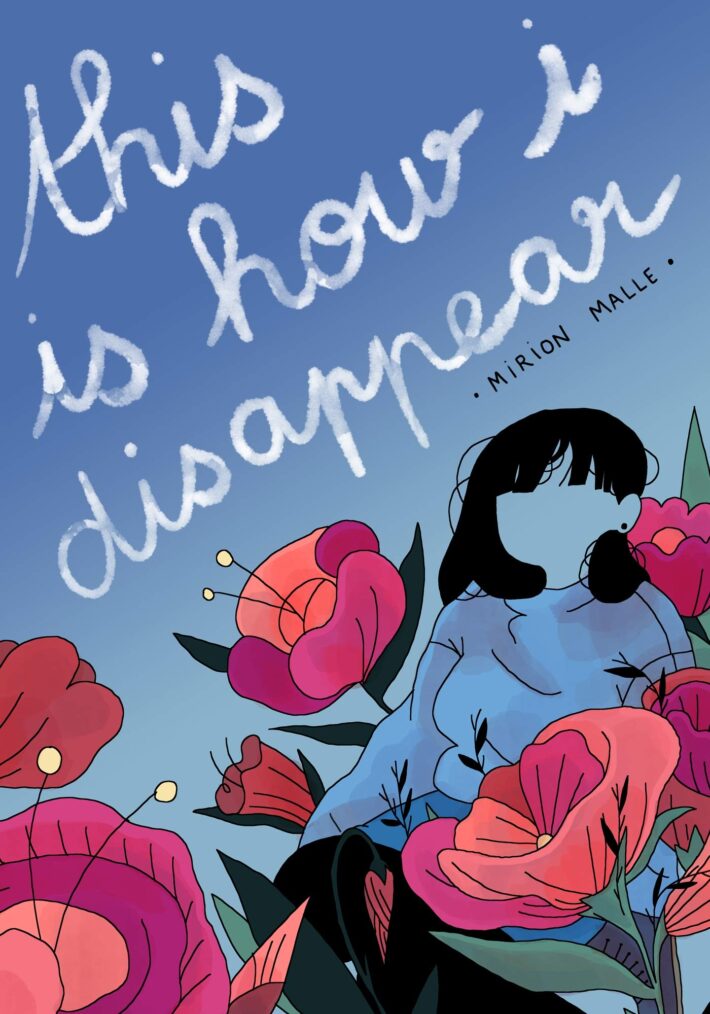 Graphic Novel Book Club: This is How I Disappear
VIRTUAL BOOKCLUB - VIA ZOOM
https://us02web.zoom.us/j/81423611792
Meeting ID: 814 2361 1792
Passcode: 195801
Join our Graphic Novel Book Club as we meet online Thursday, March 31st at 8 PM to discuss This is How I Disappear by Mirion Malle, translated by Aleshia Jensen and Bronwyn Haslam.
Where and How Can I purchase the book?
Find the book here: https://bit.ly/3LB1CfL
We Ship Canada-wide, delivery locally in Montreal, and are open for pickups and shopping in our stores.
By purchasing your book at Librairie Drawn & Quarterly you help support events like this one, independent publishing and retailing, our neighborhood, and authors both local and from around the world who depend on independent bookstores for their livelihood. Your support is appreciated.
///////////////////////////////////////////
THIS IS HOW I DISAPPEAR
Clara's at a breaking point. She's got writer's block, her friends ask a lot without giving much, her psychologist is useless, and her demanding publishing job leaves little time for self care. She seeks solace in the community around her, yet, while her friends provide support and comfort, she is often left feeling empty, unable to express an underlying depression that leaves her immobilized and stifles any attempts at completing her poetry collection. In This Is How I Disappear, Mirion Malle paints an empathetic portrait of a young woman wrestling with psychological stress and the trauma following a sexual assault.Malle displays frankness and a remarkable emotional intelligence as she explores depression, isolation, and self-harm in her expertly drawn novel. Her heroine battles an onslaught of painful emotions and while Clara can provide consolation to those around her, she finds it difficult to bestow the same understanding on herself. Only when she allows her community to guide her toward self-love does she find relief.Filled with 21st century idioms and social media communication, This Is How I Disappear opens a window onto the lives of young people as they face a barrage of mental health hurdles. Scenes of sisterhood, fun nights out singing karaoke, and impromptu FaceTime therapy sessions show how this generation is coping, connecting, and healing together.
///////////////////////////////////////////
MIRION MALLE is a French cartoonist and illustrator who lives in Montreal. She studied comics at the École Superieure des Arts Saint-Luc in Brussels before pursuing a Masters degree in sociology specializing in gender and feminist studies, via Paris Diderot and the Université du Québec à Montréal. Malle has published three books. The League of Super Feminists is her first book to be translated into English and was nominated for the 2020 Prix Jeunesse at the Angoulême International Comics Festival.
///////////////////////////////////////////
Librairie Drawn & Quarterly recognizes that our bookstores are located on the unceded territory of the Kanien'kehá:ka. Many of us refer to Montreal as our home, but it is named Tiohtiá:ke. This has always been a gathering place for many First Nations and continues to be home to a diverse population of Indigenous peoples. It is important to think about how each and every one of us has arrived here. We are grateful that creating and sharing stories has been a part of this land for thousands of years and we urge you to seek out a story that is different from your own.
/////////////////////////////////////////
Please email events@drawnandquarterly.com if you have any questions!