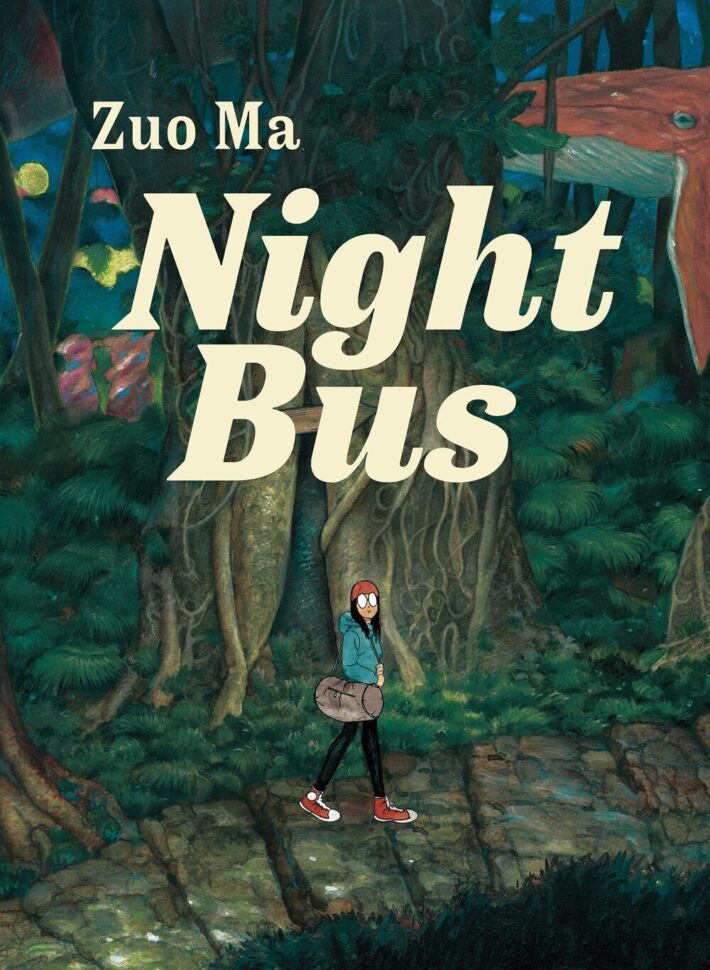 Graphic Novel Book Club: Night Bus
VIRTUAL BOOKCLUB - VIA ZOOM
https://us02web.zoom.us/j/85350783995
Meeting ID: 853 5078 3995
Passcode: 838571
Join our Graphic Novel Book Club as we meet online Wednesday, February 23rd at 8 PM to discuss Night Bus by Zuo Ma, translated by Orion Martin.Where and How Can I purchase the book?
Find the book here: https://bit.ly/3AQz64G
We Ship Canada-wide, delivery locally in Montreal, and are open for pickups and shopping in our stores.
By purchasing your book at Librairie Drawn & Quarterly you help support events like this one, independent publishing and retailing, our neighborhood, and authors both local and from around the world who depend on independent bookstores for their livelihood. Your support is appreciated.
///////////////////////////////////////////
NIGHT BUS
Journey through the countryside in this magical realist debut from an underground Chinese cartoonist.In Night Bus, a young woman wearing round glasses finds herself on an adventurous late night bus ride that constantly makes detours through increasingly fantastical landscapes. Meanwhile a young cartoonist returns home after art school and tries his hand at becoming a working artist while watching over his aging grandmother whose memory is deteriorating. Nostalgic leaps take us to an elementary school gymnasium that slowly morphs into a swamp and is raided by a giant catfish. Beetles, salamanders, and bug-eyed fish intrude upon the bus ride of the round-glasses woman as the night stretches on. Night Bus blends autobiography, horror, and fantasy into a vibrantly detailed surreal world that shows a distinct talent surveying his past.Nature infringes upon the man-made world via gigantism and explosive abundance–the images in Night Bus are often unsettling, not aimed to horrify, but to upset the balance of modern life.Zuo Ma is part of a burgeoning Chinese art comics scene that pushes emotion to the forefront of the story while playing with action and dreams.
///////////////////////////////////////////
ZUO MA was born in Zhijiang City in 1983. After graduating from the Beijing Institute of Fashion Technology in 2005, he began his career as a cartoonist and freelance illustrator. His comics typically encompass horror, fantasy, and autobiography. Zuo Ma is considered one of the leaders in the nascent Chinese alternative comics scene.
///////////////////////////////////////////
Librairie Drawn & Quarterly recognizes that our bookstores are located on the unceded territory of the Kanien'kehá:ka. Many of us refer to Montreal as our home, but it is named Tiohtiá:ke. This has always been a gathering place for many First Nations and continues to be home to a diverse population of Indigenous peoples. It is important to think about how each and every one of us has arrived here. We are grateful that creating and sharing stories has been a part of this land for thousands of years and we urge you to seek out a story that is different from your own.
/////////////////////////////////////////
Please email events@drawnandquarterly.com if you have any questions!