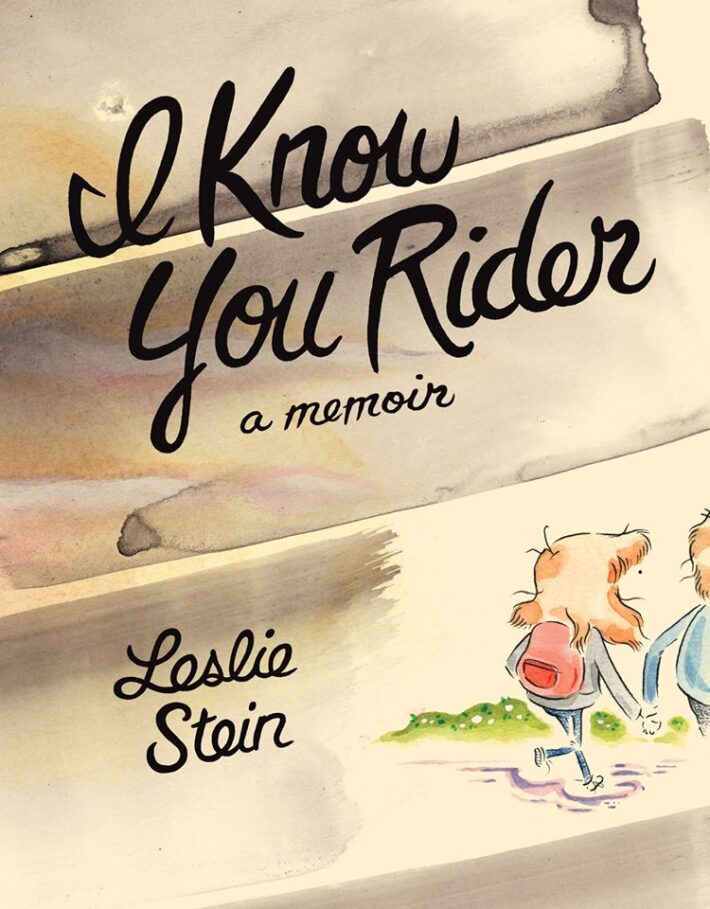 Graphic Novel Book Club: I Know You Rider by Leslie Stein
VIRTUAL BOOKCLUB - ONLINE VIA ZOOM
Meeting ID: 862 7047 1191
Meeting Password: 678091
♥
Join our Graphic Novel Book Club as we meet online every month to discuss contemporary Graphic Novels!
At our next meeting, Wednesday July 15th, at 7 PM EDT, we'll discuss I KNOW YOU RIDER by Leslie Stein!
By purchasing your book from our online store --
mtl.drawnandquarterly.com -- you help support community events like this one, independent publishing and retailing, our neighborhood, and authors both local and from around the world who depend on independent bookstores for their livelihood. Your support is appreciated.
///////////////////////////////////////////
I KNOW YOU RIDER
A candid and philosophical memoir tackling abortion and the complex decision to reproduce
I Know You Rider is Leslie Stein's rumination on the many complex questions surrounding the decision to reproduce. Opening in an abortion clinic, the book accompanies Stein through a year of her life, steeped in emotions she was not quite expecting while also looking far beyond her own experiences. She visits with a childhood friend who's just had twins and is trying to raise them as environmentally as possible, chats with another who's had a vasectomy to spare his wife a lifetime of birth control, and spends Christmas with her own mother, who aches for a grandchild.
Through these melodically rendered conversations with loved ones and strangers, Stein weaves one continuing conversation with herself. She presents a sometimes sweet, sometimes funny, and always powerfully empathetic account, asking what makes a life meaningful and where we find joy, amid other questions—most of which have no solid answers, much like real life.
Instead of focusing on trauma, I Know You Rider is a story about unpredictability, change, and adaptability, adding a much-needed new perspective to a topic often avoided or discussed through a black-and-white lens. People are ever changing, contradicting themselves, and having to deal with unforeseen circumstances: Stein holds this human condition with grace and humor, as she embraces the cosmic choreography and keeps walking, open to what life blows her way.
/////////////////////////////////
LESLIE STEIN
Leslie Stein is the cartoonist of the LA Times Book Prize Award winning Present, as well as Bright-Eyed at Midnight and the Eye of the Majestic Creature series. Her diary comics have been featured on The New Yorker, Vice, and in the Best American Comics anthology. She lives in Brooklyn, New York.
/////////////////////////////////////////
Librairie Drawn & Quarterly recognizes that our bookstores are located on the unceded territory of the Kanien'kehá:ka. Many of us refer to Montreal as our home, but it is named Tiohtiá:ke. This has always been a gathering place for many First Nations and continues to be home to a diverse population of Indigenous peoples. It is important to think about how each and every one of us has arrived here. We are grateful that creating and sharing stories has been a part of this land for thousands of years and we urge you to seek out a story that is different from your own.
/////////////////////////////////////////
♥ Please email events@drawnandquarterly.com if you have any questions ♥