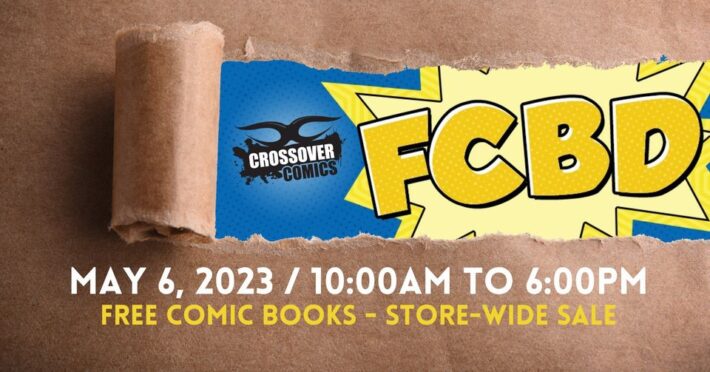 FREE COMIC BOOK DAY @ Crossover Comics!!
Crossover Comics
3560 rue Notre-Dame Ouest Montréal, QC H4C 1P4
514-284-7373
Free Comic Book Day is happening this year on May 6th, 2023! Celebrate our favourite day of the year with us at Crossover Comics, where an amazing selection of free comics for all ages will be given away to YOU! Invite all your family and friends to get the most of it because there is a limit of comics per person. And, if the comics you wanted are not the free ones, as usual there will be big sales -- check back for announcements on this event, all our socials, and on our website: www.crossovercomics.ca !