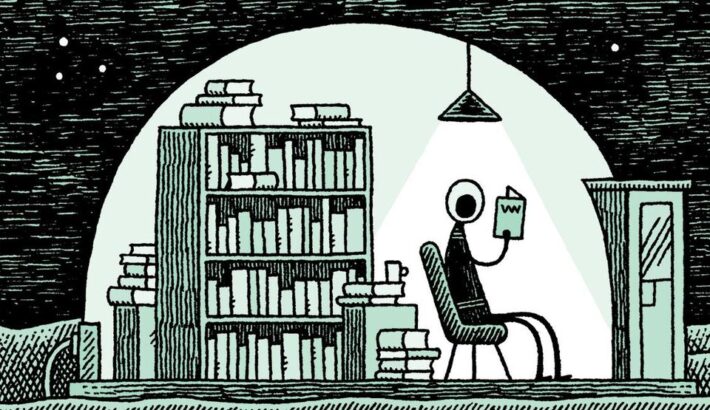 Fair Use and Comics for the Working Cartoonist
Can I draw my own Batman comic where he has a cool friendship with Spider-Man?
Join intellectual property lawyer Chuck Valauskas in conversation with Drawn & Quarterly Executive Editor Tom Devlin on the topic of Fair Use and Comics for the Working Cartoonist. The event will take place at La Petite Librairie Drawn & Quarterly at 176 rue Bernard O at 7 pm on Thursday, April 27th, and will feature a presentation, a conversation, and a Q&A.
The event is free and open to all.
Please note that we are asking all guests to wear masks at this event. Masks will be available free of charge upon entry.
////////////////////////////////////////////////////////
Chuck Valauskas is an intellectual property lawyer located in Chicago. Chuck has come to represent a wide range of companies and individuals regarding their creative properties. Among the well known clients are Mattel Toys and its Barbie doll and Hot Wheels toys and Slime, Todd McFarlane after leaving Marvel and starting his own comic book company and toy company, and Light Iron and Panavision and its post production movie technologies and inventions. Chuck speaks on a regular basis throughout the world on intellectual property topics.
////////////////////////////////////////////////////////
Tom Devlin is the Executive Editor of Drawn & Quarterly where he has worked for nearly twenty years. His early work in comics—its high production values, thoughtful design and 'bookshelf-ready' formats, plus experience earned as a comics retailer and distributor— presaged, one could say, an explosion in the popularity of graphic novels, one that was amply fueled by the impressive stuff he put out with various artists over the years at D&Q.
////////////////////////////////////////////////////////
Librairie Drawn & Quarterly would like to acknowledge that our events and bookstores are located on the unceded territory of the Kanien'kehá:ka. Many of us refer to Montreal as our home, but it is named Tiohtiá:ke. It has always been a gathering place for many First Nations and continues to be home to a diverse population of Indigenous peoples. We are grateful that creating and sharing stories has been a part of this land for thousands of years.
//////////////////////////////////////////////////////
La Petite Drawn and Quarterly Accessibility information:
- We encourage the wearing of masks at our events.
- Our event space uses StopGap.ca ramps in an effort to encourage accessibility. Both the step at the entrance, followed by a half step and a door have StopGap ramps. The door opens inward and is not automated. Once inside, there are no additional steps.
- It is not a sober space, our events sometimes offer alcohol.