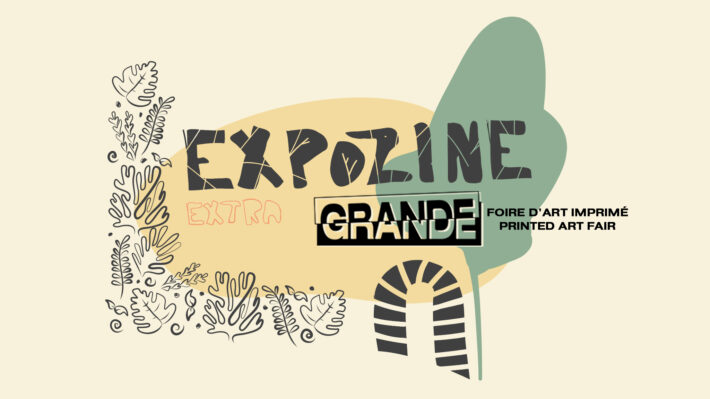 Expozine Extra / Grande 2021
11 September 2021 12:00 - 18:00
We're happy to announce Expozine Extra, to be held outdoors, letting us all see each other again after all this time!
What's more, Expozine's sister project, the Grande Printed Art Fair 2021, normally held each spring, will be taking place at the same time as Expozine!
Approximately one hundred exhibitors will occupy the large concrete slab at Entrepôt 77, offering literary productions, fanzines, artist books, comics, posters and all forms of printed matter!
This unique version of Expozine will be held before the "real" and official 20th edition in November. Come and catch up on everyone's recent creations, after too long!
Registration for exhibitors is open until August 31, 2021 here, https://expozine.ca/en/register/.
Expozine Extra / Grande 2021 is an ARCMTL production in partnership with Art POP and the POP Montreal festival, made possible in part thanks to the support of the English-Language Arts Network (ELAN-Québec) and to financial contributions by the Secretariat for Relations with English-speaking Quebecers and the Conseil des arts de Montréal.Graphic design by Chaity I.
www.jesuissifrench.com