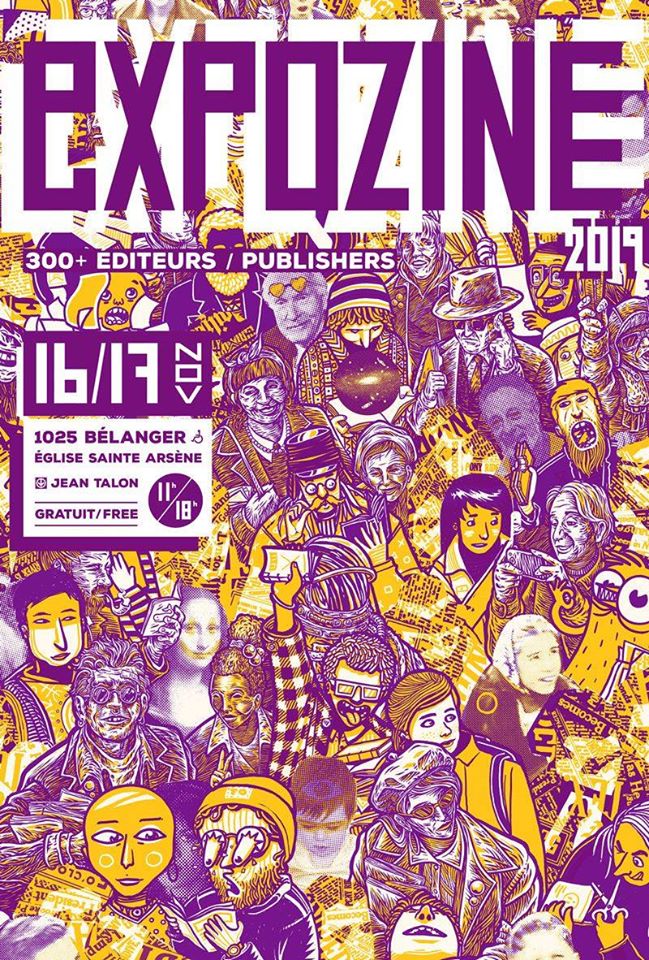 Expozine 2019
16 November 2019 11:00 - 18:00
Arcmtl Archive Montréal
1025 Rue Bélanger, Montréal, QC H2S 1H1
Gratuit - Free! La plus grande foire annuelle bilingue de petits éditeurs en Amérique du Nord est de retour !
The largest bilingual small press fair in North America is back!
Plus de 300 éditeurs, auteurs et artistes auto-publiés d'ici et d'ailleurs vous attendent!
https://expozine.ca/foire/year-2019/
Venez dénicher des livres rares en tous genres, des objets littéraires subversifs, artistiques, poétiques ou politiques qui vous bouleverseront. Expozine est un marché du livre diversifié et bouillonnant qui témoigne d'une culture en plein essor.
Que vous soyez en quête de romans inédits, de recueils, d'essais, de fanzines, de revues, de bande dessinée ou d'objets d'art imprimé, vous y trouverez certainement votre compte.
________________
With nearly 300 publishers and self-publishing authors and artists taking part, it's the place to discover unique and rare publications of all kinds: literary, poetic, artistic, political and uncategorizable! Expozine is a super diverse and dynamic book fair, showcasing countless new novels, zines, magazines, essays, comics, graphic novels and art publications from across the continent and abroad.
Pour plus d'information - for more information :
expozine.ca
expozine@arcmtl.org
Expozine est organisé par ARCMTL, arcmtl.org , et est rendu possible en partie grâce au soutien du Conseil des arts de Montréal et SODEC.
Graphique par le collectif Coup d'Griffe.