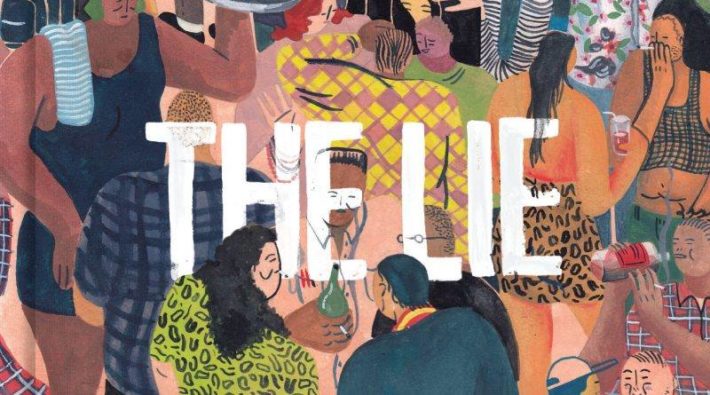 Graphic Novel Bookclub: The Lie and How We Told It
20 February 2019 19:00 - 21:00
Librairie Drawn & Quarterly
211 Rue Bernard O, Montréal, QC H2T 2K5
Each month we host a Graphic Novel Book Club meeting, open to all, during which we hang out and informally discuss a featured graphic novel. Our pick for this February is THE LIE AND HOW WE TOLD IT by Tommi Parrish.
We will meet at La Petite Librairie Drawn & Quarterly (176 Rue Bernard Ouest) on Wednesday February 20th at 7 p.m. The discussion will be hosted by Librairie Drawn & Quarterly Bookseller Rachel Wallace. Join us for refreshments and collective insights!
-- After a chance encounter, two formerly close friends try to salvage whatever is left of their decaying relationship. They are in for an awkward, painful night that leaves them feeling lonelier, more uncertain, and more estranged than ever before. Parrish's first graphic novel for Fantagraphics is a visual tour de force, always in the service of the author's ever-prevalent themes: navigating queer desire, masculinity, fear, and the ever-in-flux state of friendships.
Parrish makes emotionally loaded painted comics about everyday relationships, doubts, and anxieties. The psychological acuity in the work pairs perfectly to the graphic style. The Lie and How We Told It is a remarkably resonant work from an exciting new voice in contemporary graphic novels.
***We are offering a 20% discount on THE LIE AND HOW WE TOLD IT by Tommi Parrish from now until the meeting date!***