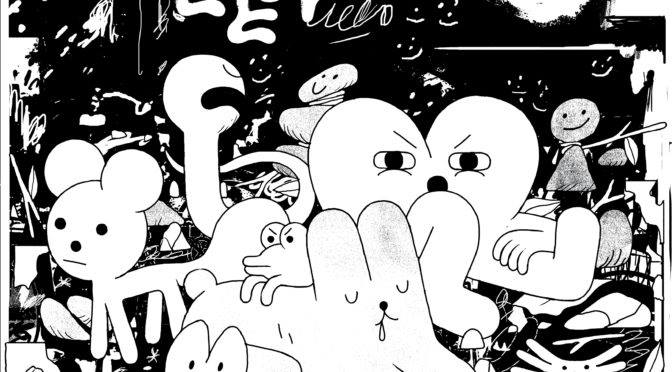 Michael Deforge Launches Leaving Richard's Valley
17 April 2019 19:00 - 21:00
La Petite Librairie Drawn & Quarterly
176 Rue Bernard O, Montréal, QC H2T 2K2
Join Michael DeForge for a reading and book signing to launch Leaving Richard's Valley, his new graphic novel. Leaving Richard's Valley documents a group of forest creatures attempting to survive in the big city after being forced out of their cultish community. What unfolds is an entertaining meditation on the meaning of community and the many forms it takes.
ABOUT THE AUTHOR:
Michael DeForge was born in 1987 and has written eight books including Ant Colony, First Year Healthy, Big Kids, and Sticks Angelica. He has been a celebrity judge for the Midland Buttertart Festival. He is currently on a treadmill.
Librairie Drawn & Quarterly would like to acknowledge that our events and bookstores are located on the unceded territory of the Kanien'kehá:ka. Many of us refer to Montreal as our home, but it is named Tiohtiá:ke. It has always been a gathering place for many First Nations and continues to be home to a diverse population of Indigenous peoples. We are grateful that creating and sharing stories has been a part of this land for thousands of years. As an organization that believes in inclusivity, we believe that it is important to think about how each and every one of us has arrived here, in this space.
La Petite Drawn and Quarterly Accessibility information:
- Our event space uses StopGap.ca ramps in an effort to encourage accessibility. Both the step at the entrance, followed by a half step and a door have StopGap ramps. The door opens inward and is not automated. Once inside, there are no additional steps.
- It is not a sober space, our events sometimes offer alcohol.
♥ Please email events@drawnandquarterly.com if you have any accessibility needs we can accommodate (for example, saving you a seat if you have mobility needs) for you to be able to enjoy our events, worry-free, and feel free to contact us for any concerns you may have ♥