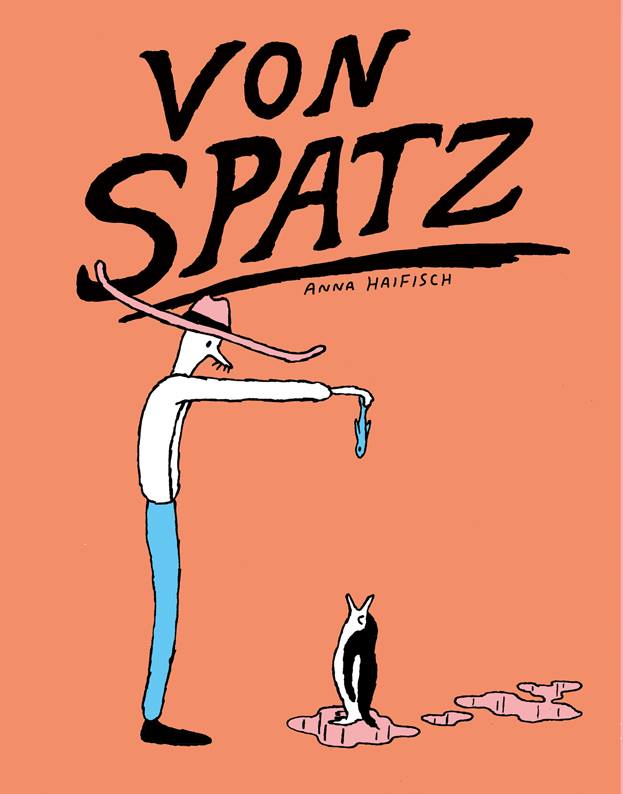 Graphic Novel Book Club: Von Spatz
Librairie Drawn & Quarterly
211 Rue Bernard O, Montréal, QC H2T 2K5
Each month we host a Graphic Novel Book Club meeting, open to all, during which we hang out and informally discuss a featured graphic novel. Our pick for this April is Von Spatz by Anna Haifisch.
We will meet at La Petite Librairie Drawn & Quarterly (176 Bernard Avenue West) on Wednesday, April 18th at 7 p.m. The discussion will be hosted by Librairie Drawn & Quarterly staff member Lauriane Angers-Gauthier.
Join us for refreshments and collective insights!
***We are offering a 20% discount on Von Spatz from now until the meeting date!***
Best known for her wonderfully quirky universe, as seen in "The Artist", the weekly comic strips she drawn for Vice, Anna Haifisch delights once again with Von Spatz, a wacky comic in which the German artist transports us to the titular Rehabilitation Center, where the famous Walt Disney is undergoing treatment following a nervous breakdown.
Readers will find a lovely blend of bright colours and dark humour through which Haifisch touches on the delicate subjects of creativity, depression and burnouts. Von Spatz is the first of her work to be published by Drawn & Quarterly