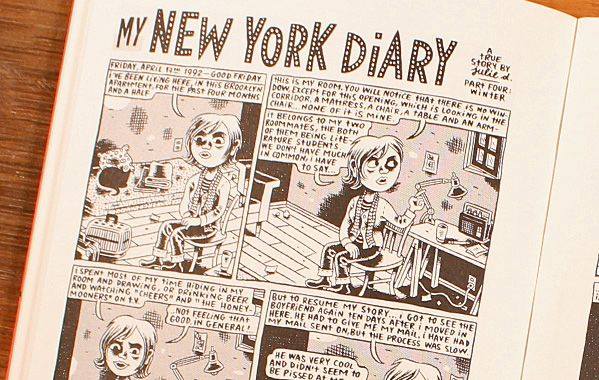 Graphic Novel Book Club: My New York Diary
30 April 2019 19:00 - 21:00
Librairie Drawn & Quarterly
211 Rue Bernard O, Montréal, QC H2T 2K5
Each month we host a Graphic Novel Book Club meeting, open to all, during which we hang out and informally discuss a featured graphic novel.
Our pick for APRIL is My New York Diary by Julie Doucet. We will meet at La Petite Librairie Drawn & Quarterly (176 Rue Bernard Ouest) on Tuesday April 30th at 7 p.m. The discussion will be hosted by Bookstore Director Rebecca Lloyd.
Join us for refreshments and collective insights!
My New York Diary is the classic graphic novel by the acclaimed and iconic artist Julie Doucet. In one of the first contemporary graphic novels, Doucet abruptly packs her bags and moves to New York. Trouble follows her in the form of a jealous boyfriend, insecurity about her talent, her worsening epilepsy, and a tendency to self-medicate with booze and drugs.