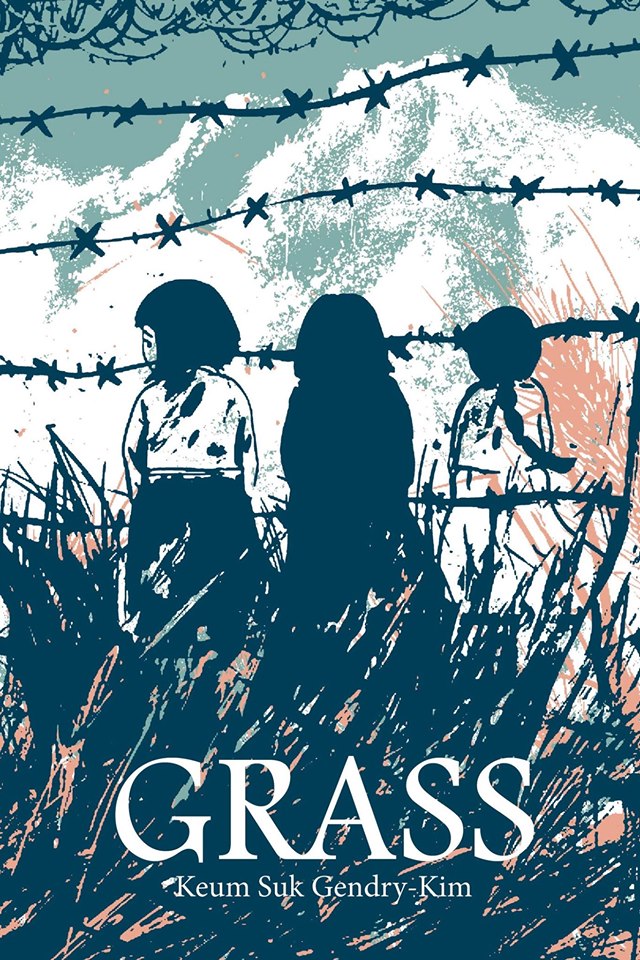 Graphic Novel Book Club: Grass
4 December 2019 19:00 - 21:00
Librairie Drawn & Quarterly
211 Rue Bernard O, Montréal, QC H2T 2K5
Each month we host a Graphic Novel Book Club, open to all, during which we hang out and informally discuss a featured graphic novel. Our pick for September is GRASS by Keum Suk Gendry-Kim.
We will meet at La Petite Librairie Drawn & Quarterly (176 Rue Bernard Ouest) on Tuesday, October 15th at 7 p.m. Join us for refreshments and collective insights!
Hosting the club will be Librairie Drawn & Quarterly Bookseller Liane Décary-Chen.
ABOUT:
Grass is a powerful anti-war graphic novel, offering up firsthand the life story of a Korean girl named Lee Ok-sun who was forced into sexual slavery for the Japanese Imperial Army during the second World War - a disputed chapter in 20th century Asian history.
Beginning in Lee's childhood, Grass shows the leadup to World War II from a child's vulnerable perspective, detailing how one person experienced the Japanese occupation and the widespread suffering it entailed for ordinary Korean folk. Keum Suk Gendry-Kim emphasizes Lee's strength in overcoming the many forms of adversity she experienced. Grass is painted in a black ink that flows with lavish details of the beautiful fields and farmland of Korea and uses heavy brushwork on the somber interiors of Lee's memories.
Cartoonist Gendry-Kim's interviews with Lee become an integral part of Grass, forming the heart and architecture of this powerful non-fiction graphic novel and offering a holistic view of how Lee's wartime suffering changed her. Grass is a landmark graphic novel that makes personal the desperate cost of war and the importance of peace.
Grass is translated from Korean by Janet Hong, an award-winning writer and translator based in Vancouver, Canada. Her translations include Ancco's Bad Friends (Drawn & Quarterly, 2018), Han Yujoo's The Impossible Fairy Tale (Graywolf Press, 2017) and Ha Seong-nan's The Woman Next Door (forthcoming from Open Letter Books in 2019). She is currently long listed for the 2018 PEN Translation Prize.
***We are offering a 20% discount on GRASS from now until the meeting date!***
〰️〰️〰️
Librairie Drawn & Quarterly recognizes that our events and bookstores are located on the unceded territory of the Kanien'kehá:ka. Many of us refer to Montreal as our home, but it is named Tiohtiá:ke. This has always been a gathering place for many First Nations and continues to be home to a diverse population of Indigenous peoples. It is important to think about how each and every one of us has arrived here. We are grateful that creating and sharing stories has been a part of this land for thousands of years and we urge you to seek out a story that is different from your own.
〰️〰️〰️
La Petite Drawn and Quarterly Accessibility information:
- Our event space uses StopGap.ca ramps in an effort to encourage accessibility. Both the step at the entrance, followed by a half step and a door have StopGap ramps. The door opens inward and is not automated. Once inside, there are no additional steps.
- It is not a sober space, our events sometimes offer alcohol.
♥ Please email events@drawnandquarterly.com if you have any accessibility needs we can accommodate (for example, saving you a seat if you have mobility needs) ♥