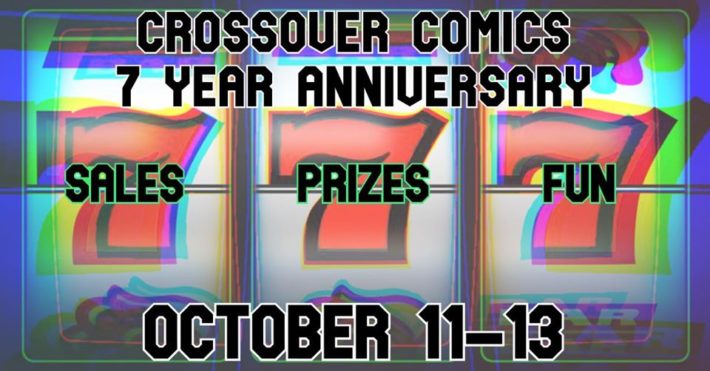 Crossover Comics Lucky 7th Anniversary!
11 October 2019 11:00 - 17:00
Crossover Comics
3560 rue Notre-Dame Ouest Montréal, QC H4C 1P4
514-284-7373
7 years! We're incredibly lucky to have been around this long and want to thank everyone who's ever come by with a fun weekend event.
Stop by the store between October 11 and 13 to celebrate with us. To celebrate anniversary number 7 we're going to be offering a store-wide sale, a free Magic the Gathering tournament with a wicked prize, and a prize wheel which you can spin with every purchase over $50.