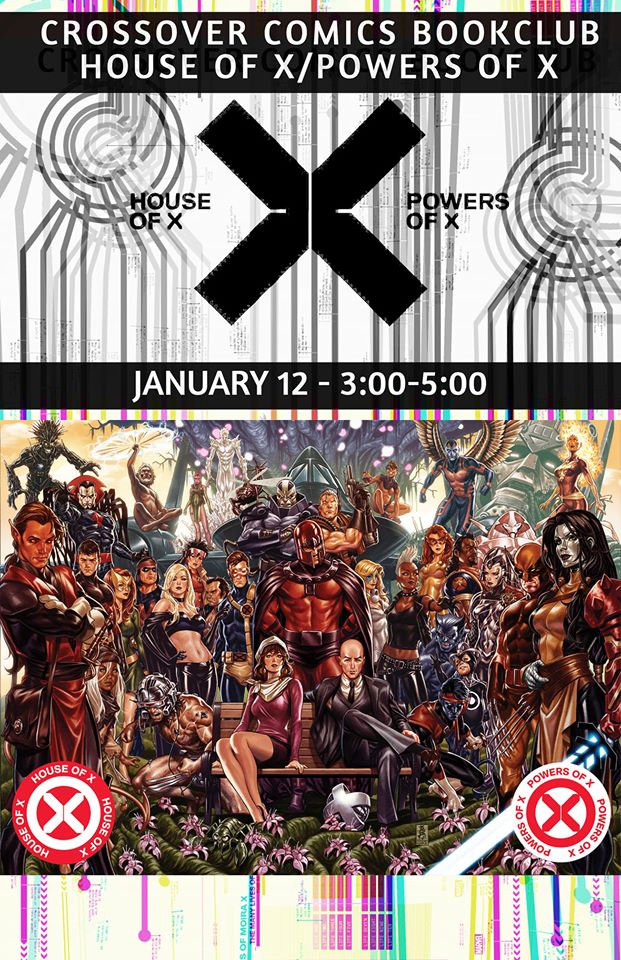 Crossover Comics Bookclub
12 January 2020 15:00 - 17:00
Crossover Comics
3560 rue Notre-Dame Ouest Montréal, QC H4C 1P4
514-284-7373
Fans of House of X / Powers of X and Jonathan Hickman in general rejoice!
We're doing our monthly bookclub on January 12th from 3-5 PM and we're doing the collected House of X!
Marvel's Mutants are back at the forefront of comics for the first time in a decade. This was an event that created an incredible level of excitement and showed how superhero stories can still have literary merit. Come talk comics and see why this was the Marvel book of 2019!