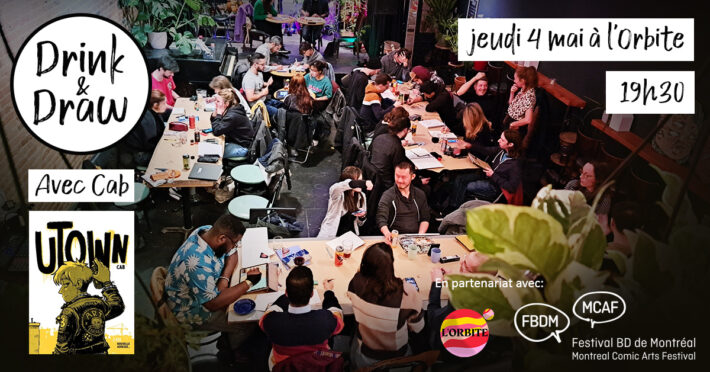 Drink & Draw, with Cab @L'Orbite
As part of May, Comics Month, this Drink & Draw session will feature comic book author and illustrator Cab! She will join us with pencils and to draw and discuss the moment of creation she illustrated for the poster of the 12th Montreal Comic Arts Festival.
You too can be inspired by the 12th MCAF's theme, "Creation: from imagination to reality", and draw what it means to you in good company!
An activity in partnership with the Montreal Comic Arts Festival.
SAVE THE DATE! Drink & Draw will happen on Thursdays every two weeks at L'Orbite, a place where arts and live music meet. Bring your pencils and sketchbooks and let's meet at l'Orbite (406 Notre-Dame St. East) at 7:30pm!
An activity in parternship with Montreal Comic Arts Festival