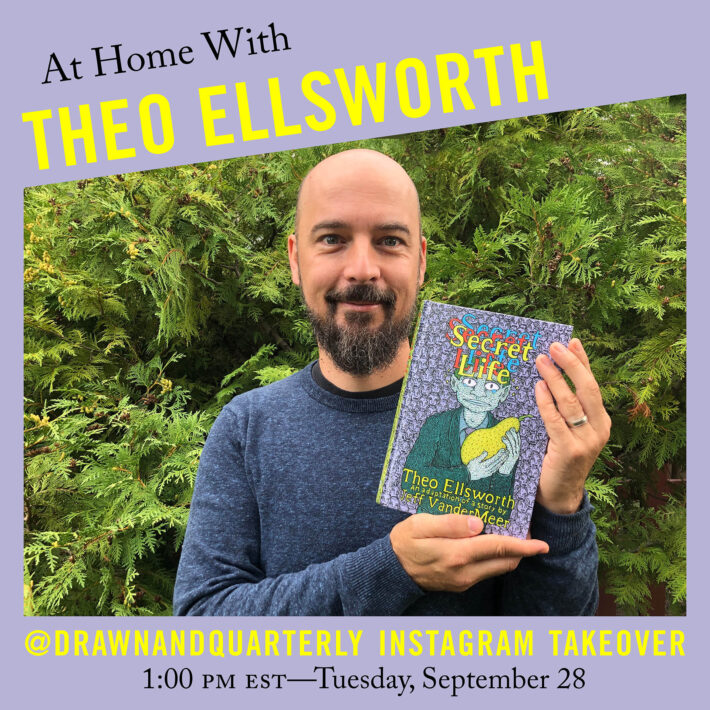 At Home with Theo Ellsworth
At Home with D+Q features Theo Ellsworth on September 28th at 1pm Eastern! Theo is the cartoonist behind SECRET LIFE, the graphic adaptation of a short story by Jeff VanderMeer.
Theo will do some live drawing, answer questions, and chat about the new release! See you there!