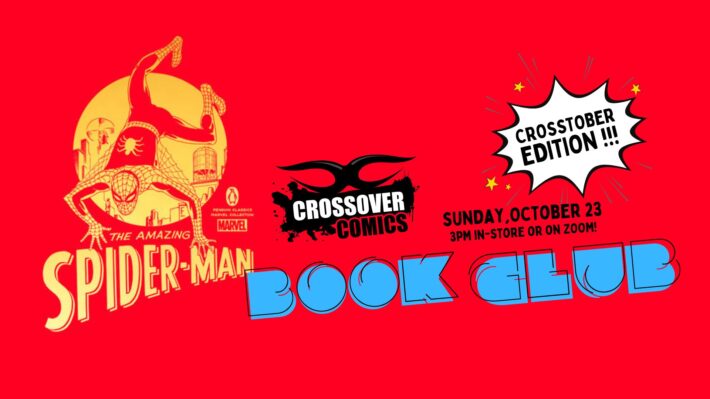 Amazing Spider-man Bookclub
23 October 2022 15:00 - 17:00
Crossover Comics
3560 rue Notre-Dame Ouest Montréal, QC H4C 1P4
514-284-7373
Welcome to the group for Crossover Comics Bookclub! We meet once per month and are dedicated to discussing comic books!
We normally meet on a Sunday, from 3:00 PM to 5:00 PM.
Join to find out what we're discussing next, and get updates on Bookclub.
Our Bookclub has been running for over 4 years, join in if you're interested!