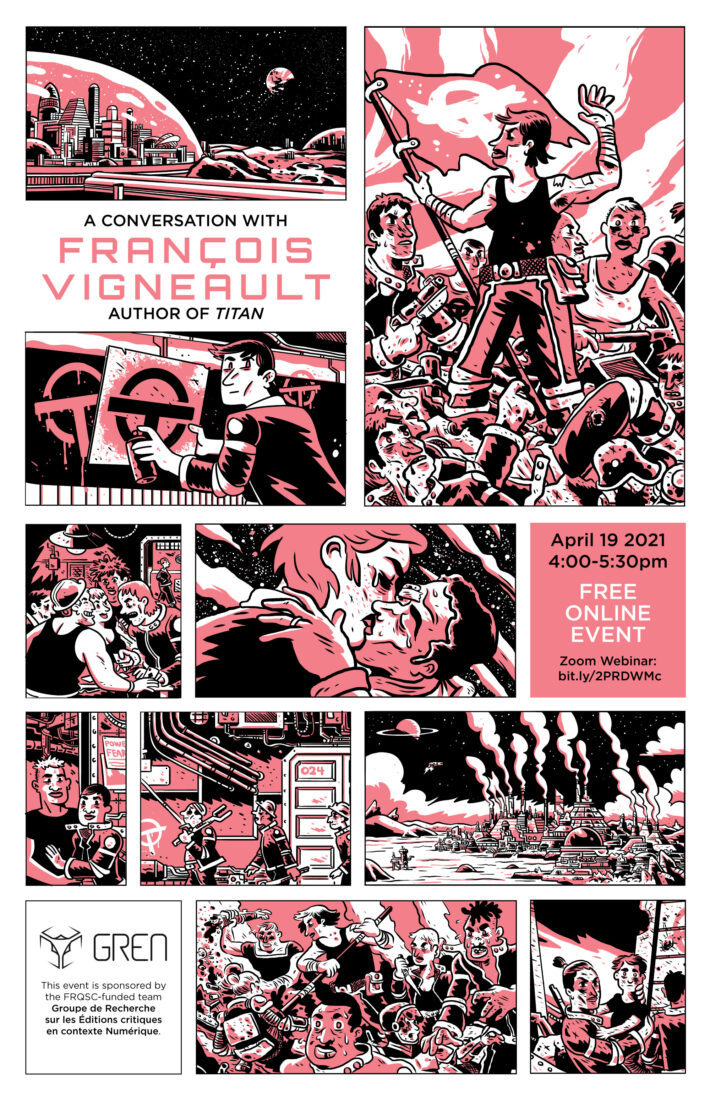 A Conversation with François Vigneault
19 April 2021 16:00 - 17:30
Come and hear a conversation with François Vigneault, author of the science-fiction graphic novel Titan with Michael E. Sinatra and Gabriella Machado Colombo. Vigneault will discuss his inspiration for his work, present some of the editorial decisions he made between the French version (published in 2017) and the English version (published in 2020), and answer questions from the public.
The event will take place in a Zoom webinar:
Webinar ID: 933 6425 7423
Password: 045143
Link: https://umontreal.zoom.us/j/93364257423?pwd=NERSN2tEMERCSTJzdkphZGorcjZMUT09
This event is sponsored by the FRQSC-funded team « Groupe de Recherche sur les Éditions critiques en contexte Numérique ».