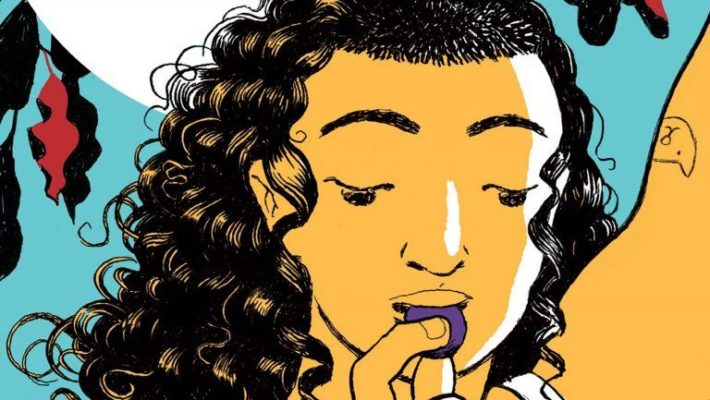 [ENG] Graphic Novel Book Club: The Hard Tomorrow
15 janvier 2020 19:00 - 21:00
Librairie Drawn & Quarterly
211 Rue Bernard O, Montréal, QC H2T 2K5
Each month we host a Graphic Novel Book Club, open to all, during which we hang out and informally discuss a featured graphic novel. Our pick for January is THE HARD TOMORROW by Eleanor Davis.

We will meet at La Petite Librairie Drawn & Quarterly (176 Rue Bernard Ouest) on Wednesday, January 15th at 7 p.m. Join us for refreshments and collective insights!

ABOUT:
Hannah is a thirty-something wife, home-health worker, and antiwar activist. Her husband, Johnny, is a stay-at-home pothead working—or "working"—on building them a house before the winter chill sets in. They're currently living and screwing in the back of a truck, hoping for a pregnancy, which seems like it will never come. Legs in the air, for a better chance at conception, Hannah scans fertility Reddits while Johnny dreams about propagating plants—kale, tomatoes—to ensure they have sufficient sustenance should the end times come, which, given their fragile democracy strained under the weight of a carceral state and the risk of horrible war, doesn't seem so far off. Helping Hannah in her fight for the future is her best friend Gabby, a queer naturalist she idolizes and who adores her. Helping Johnny build the house is Tyler, an off-the-grid conspiracy theorist driven sick by his own cloudy notions of reality.

Told with tenderness and care in an undefined near future, Eleanor Davis's The Hard Tomorrow blazes unrestrained, as moments of human connection are doused in fear and threats. Her astute projections probe at current anxieties in a cautionary tale that begs the question: What will happen after tomorrow?

***We are offering a 20% discount on THE HARD TOMORROW from now until the meeting date!***

By purchasing your book at Librairie Drawn & Quarterly you help support free events like this one, independent publishing and retailing, our neighborhood, and authors both local and from around the world who depend on independent bookstores for their livelihood. You also get to take advantage of a great discount! Your support is appreciated.