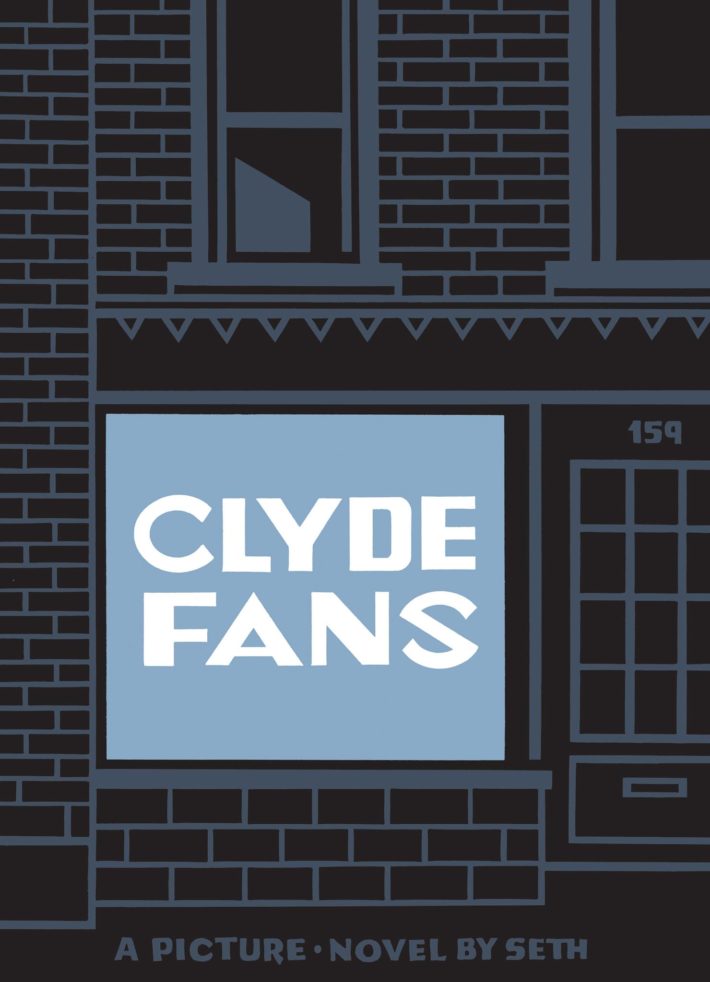 [ENG] Graphic Novel Book Club: Clyde Fans
14 août 2019 19:00 - 21:00
La Petite Librairie Drawn & Quarterly
176 Rue Bernard O, Montréal, QC H2T 2K2
Each month we host a Graphic Novel Book Club meeting, open to all, during which we hang out and informally discuss a featured graphic novel. Our pick for AUGUST is Clyde Fans by Seth. We will meet at La Petite Librairie Drawn & Quarterly (176 Rue Bernard Ouest) on Wednesday, August 14th at 7 p.m. Join us for refreshments and collective insights!
Hosting the club will be Drawn & Quarterly Editor-in-chief Tom Devlin.
ABOUT:
Twenty years in the making, Clyde Fans peels back the optimism of mid-twentieth century capitalism. Legendary Canadian cartoonist Seth lovingly shows the rituals, hopes, and delusions of a middle-class that has long ceased to exist in North America—garrulous men in wool suits extolling the virtues of the wares to taciturn shopkeepers with an eye on the door. Much like the myth of an ever-growing economy, the Clyde Fans family unit is a fraud—the patriarch has abandoned the business to mismatched sons, one who strives to keep the business afloat and the other who retreats into the arms of the remaining parent.
Abe and Simon Matchcard are brothers, the second generation struggling to save their archaic family business of selling oscillating fans in a world switching to air conditioning. At Clyde Fans' center is Simon, who flirts with becoming a salesman as a last-ditch effort to leave the protective walls of the family home, but is ultimately unable to escape Abe's critical voice in his head. As the business crumbles so does any remaining relationship between the two men, both of whom choose very different life paths but still end up utterly unhappy.
***We are offering a 20% discount on CLYDE FANS from now until the meeting date!***
〰️〰️〰️
Librairie Drawn & Quarterly recognizes that our events and bookstores are located on the unceded territory of the Kanien'kehá:ka. Many of us refer to Montreal as our home, but it is named Tiohtiá:ke. This has always been a gathering place for many First Nations and continues to be home to a diverse population of Indigenous peoples. It is important to think about how each and every one of us has arrived here. We are grateful that creating and sharing stories has been a part of this land for thousands of years and we urge you to seek out a story that is different from your own.
〰️〰️〰️
La Petite Drawn and Quarterly Accessibility information:
- Our event space uses StopGap.ca ramps in an effort to encourage accessibility. Both the step at the entrance, followed by a half step and a door have StopGap ramps. The door opens inward and is not automated. Once inside, there are no additional steps.
- It is not a sober space, our events sometimes offer alcohol.
♥ Please email events@drawnandquarterly.com if you have any accessibility needs we can accommodate (for example, saving you a seat if you have mobility needs) ♥